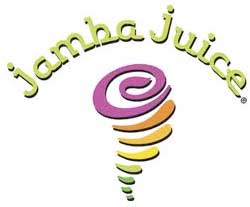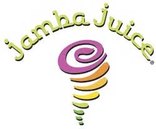 Jamba Juice Company owns about 336 stores and they have 473 franchise operated stores. They have 35 international locations. That itself is proof enough that the brand name is recognized worldwide. It was founded in San Luis Obispo, California in 1990 by Kirk Perron. He was shortly joined by 3 of his friends. In December of 2008, they made a critical move. Originally a smoothie shop, they now serve sandwiches, salads, and wraps.
Jamba Juice Company's mission is to serve the costumers healthy yet great tasting products. It has been one of the many reasons why the almost 500 franchisees they have, have committed to them for a long time now. A few of the services that they offer to the successful applicants of Jamba Juice Franchise are:
Brand recognition – who hasn't heard of Jamba Juice? In the United States alone, they have over 700 units. The brand is always associated with hip, healthy and to go products.
Innovation – just because it's healthy doesn't mean it tastes bad. All products that they serve do not contain any trans-fat, artificial flavors or preservatives. The company always strive to create new tasty products; smoothies, salads and wraps, that they are known for.
Support – unlike some companies who leave you once you've decided to be a franchisee, the company sees to it that you'll be given ample training to overlook the entire operation. They make sure that the ingredients delivered to you are nothing but the best at the right prices. They also help you to train the team that you have, making sure that they're well aware of the mission and vision of the company is. The Region Franchise Manager also visits you regularly, to make sure that everything is going well.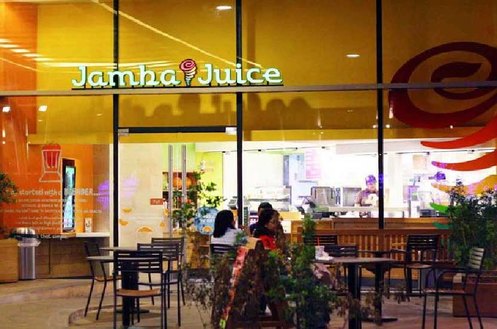 If you're interested in the Jamba Juice Franchise, you need to have these qualifications:
You should be passionate about the brand.
You should have local market knowledge.
Retail or restaurant experience.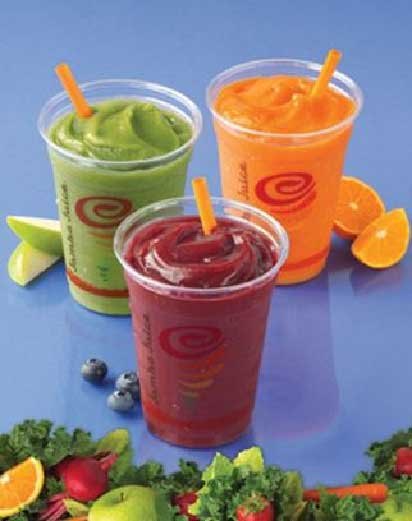 Jamba Juice is one of the best business opportunities for someone who's passionate in helping others lead a healthy lifestyle. It has been around for 23 years and has since become one of the category leaders. In the years to come, they are planning to expand the product range that they will offer, so it's definitely an interesting business opportunity.
Here are some of the most Frequently Asked Questions (FAQs):
1. How much investment is required to buy a Jamba Juice Franchise? What does this include?
The Jamba Juice Franchise package ranges from P3.1 million to P3.6 million for a small kiosk type store, and P4.8 million to P5.3 million for a flexible type of store. This already includes the franchise fee, equipment, store construction, furniture and fixtures, manpower hiring and training, as well as pre-opening marketing activities. However, these investment costs and figures will naturally vary based on the floor area and locations of your store.
2. What is the store size requirement?
The required floor area by Jamba Juice ranges from 15sqm to 25sqm for a small counter type store and 30sqm to 40sqm for a bigger flexible type of store.
3. Can You apply for a Jamba Juice franchise even if you don't have a site or location yet?
Yes you can. Once you are qualified as a sub-franchisee, Jamba Juice can help you find available locations.
4. Can I apply for a Franchise through a corporation?
Yes it is possible. However, it is the major shareholder who will have to be the representative of the franchisee.
5. How long is the expected ROI?
As in any other business, there are various factors that determine ROI, and these mainly include how well you manage your store and staff, how well you promote it, and how well you operate your expenses. As long as these factors are properly managed, the projected ROI will most likely be achieved.
6. How long is the franchise term agreement?
The sub-franchise term for a Jamba Juice store is five (5) years and renewable for another five (5) years.
7. Who is in charge for looking for a location?
In most cases, it is the franchisee applicant who proposes the store location, which is of course subject to Jamba Juice's site assessment and approval. However, the company may also help you in matching relevant sites they have in their database.
8. Is there a standard store design for Jamba Juice stores?
Yes indeed. Jamba Juice will provide you with the standard store design, layout, equipment, etc – so you have nothing to worry about design issues.
9. What are the required qualifications of a franchisee?
a. Preferably, you should have experience in food or retail business.
b. You should have basic Financial capabilities.
c. You should have a good network in the trade area of the proposed store.
d. You will need to dedicate time for the business and have the infrastructure to manage the store.
10. Who will provide the supplies and products?
Jamba Juice will provide you as the Franchisee – with all the products, formulated ingredients and supplies. You may also use designated suppliers of Jamba Juice according to the set of specifications.
11. Will you receive any practical Training?
Yes indeed. Jamba Juice will provide you with a training program. Not just that, your management team and staff must successfully complete the program. Don't worry, the training fee is included in the Franchise fee.
12. Will you receive continuing Support from Jamba Juice?
Yes of course. On top of the National level promotions and advertising, Jamba Juice will conduct periodic visits through the District Managers who will serve as your coaches, to ensure proper implementation of Jamba Juice's systems and standards.
Contact Details
If you're interested in getting a Jamba Juice Franchise, you may contact them through any of their contact details below:
Phone No.: (02)784-9000 loc. 1590
Address: 11th Flr., ECO PLAZA Bldg., 2305 Chino Roces Ave., Makati City, Philippines
Jack is a self-made entrepreneur, who actually started out in the Military, then worked for the Government for a few years, until he finally made that bold step and started out his own online and offline businesses. He's never looked back ever since, and hasn't been happier…