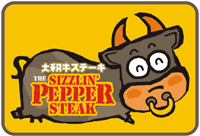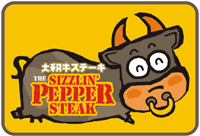 Steak is American. Some may argue that it is Australian. Some even say that it's Japanese. Regardless, the love for it is worldwide. There's a market for it anywhere you go. Steaks are usually grilled, pan-fried, or broiled to perfection. There's rare, medium rare and well done. It's your own preference on how it is cooked that matters. Steak stores have been popping here and there. They cater to people's cravings. Some are expensive that it is considered as a luxury that one may indulge in. Some, however, beg to go with the flow. They offer quality steaks at a much lower price, hence people flocking to their stores to satisfy their cravings.
That's one of the main reasons why people are starting to franchise a Sizzling Pepper Steak store. They offer quality taste and good food without people having to burn a hole in their pockets. It all started in 2007. Mr Brian Tiu and the Pancake House Group introduced Sizzling Pepper Steak as a new restaurant concept. Basically, they offered a modern way of eating popular beef dishes. They showed Filipinos how to enjoy devouring steaks, made from imported beef and flavoured with high-grade pepper, at incredulously low prices.
Some of their delectable delights are:
Sizzlin' Steaks
Seared Prime Rib Eye Steak
Choice Tenderloin
Chicken encrusted with herbs
Pepper encrusted chicken
Juicy chicken lathered with special teriyaki sauce
Sizzlin' Pepper Rice
Thinly sliced beef sukiyaki marinated in special sauce
Thinly sliced pork marinated in special marinade
Japanese inspired cubed chicken stewed in special sauce
Chicken pieces stir fried in special teppanyaki sauce
Fresh seafood stir friend with bell peppers and onions in teppanyaki sauce
Sizzlin' Pepper Rice Overload
Pork slices marinated in garlic and sweet BBQ sauce
Thinly sliced beef marinated in Yakiniku sauce
Crab Meat marinated in Yakiniku sauce
Hamburgers
Their very own burger patty, served with savoury mushroom gravy and veggie sidings
Beef burger patty topped with flame torched cheese
Beef burger patty served with sweet and savoury Terriyaki sauce
Beef burger patty smothered with Teriyaki mayonnaise cream
Pasta Specials
Furai Specials
Moore in Store
Soups
Salads
Desserts
Refreshments
Right now, they have more than 30 locations nationwide and they're still growing. Franchising a Sizzling Pepper Steak store can never go wrong. It's easy to own one and here are some guidelines on how to be a part of their fast growing company.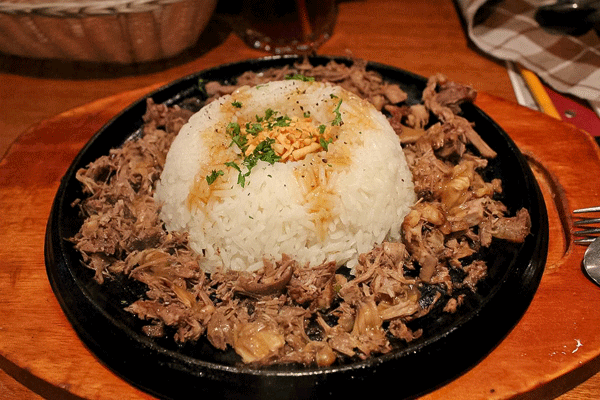 Anyone can own a Sizzling Pepper Steak Franchise. The qualifications needed only are:
Enterprising with strong desire to succeed
Must have a strong background in social skills
Must be willing to undergo full-time training in restaurant operations
Must be hands-on and willing to devote time overseeing day-to-day operations 
Do I need to shell out a lot of money for this?
The Franchise package ranges from P4 million to P7 million.
Reasonable enough. What does this cover?
This includes the franchise fee, store construction, equipment, furniture and fixtures, manpower hiring and training, pre-opening marketing support, and operations support. However, the investment cost varies based on floor area and locations, i.e. Provincial areas, Greater Manila Area, Metro Manila and others.
Just how big should the floor area be?
For the retro-fit restaurant, the required floor area is between 80-100 square meters.  A food express concept store must have a floor area between 20 – 50 square meters.
Is there a standard store design?
Yes. Sizzlin' Steak will provide you with the standard store design, layout, equipment and facilities requirement.
Can you apply for a franchise even if you don't have a site or location?
Yes. Once you are qualified as a franchisee, Sizzlin' Steak will offer you available locations.
What if I can't find a good location for my store?
No worries as they're going to help you find a good site to put it up. Usually, the franchise applicant proposes the store location subject to Sizzlin' Steak's site assessment, analysis and approval. However, the company may also match sites for the approved franchise applicant.
Who looks for the location? 
More often than not, the franchise applicant offers or proposes the store location subject to our site assessment and analysis.  The company may also look for the site for the approval of the franchise applicant if he/she fails to provide one.
What if a corporation is interested to acquire one?
It's possible but the major owner should be the one representing the franchise.
What's the expected return of investment in this?
There are several factors that determine the ROI. Some of them include sales, the potential of the market, investment cost and the ability of the franchisee to control the expenses of the operation.  If these factors are managed properly, the return of the investment is quite high.
Are there different kinds of Sizzling Pepper Steak Franchise that are available?
The Sizzlin' Pepper Steak provides a business format franchising system.  The franchise holder acquires a franchising system.  The franchise holder acquires a complete business operation which includes the trade name license, trademark, method and the company's format of how business is done.
How long is the franchise term?
The franchise term for acquiring one is 10 years and renewable for another five (5) years.
Can you help me regarding the products that are going to be sold and the materials that are to be used?
The company will provide the franchisee all products and the formulated ingredients and supplies that are needed. The franchisee may also use designated suppliers of the company according to the specifications set by store operations and in accordance with the provisions of the franchise agreement.
I think that's fair enough. Is there training involved?
Yes. The training program is provided to the franchise applicant, the management team and service crew. They must successfully complete the program.  The training fee is already included in the initial investment.
Is the company going to provide service continuously? If so, what are they?
The franchisee will receive an operations manual covering the many facets of our store operations.  As these manuals are updated, revisions will be made available to the franchisee. The company shall also give continuing advisory service on promotional, business or operational concerns.  Periodic visits will also be done by our area supervisors to assure that the system is being implemented in the store.
Contact Details
Twitter: twitter.com/sizpeppersteak
Phone No.: (02)894-2000
Fax No.: (02)892 – 4975
Jack is a self-made entrepreneur, who actually started out in the Military, then worked for the Government for a few years, until he finally made that bold step and started out his own online and offline businesses. He's never looked back ever since, and hasn't been happier…