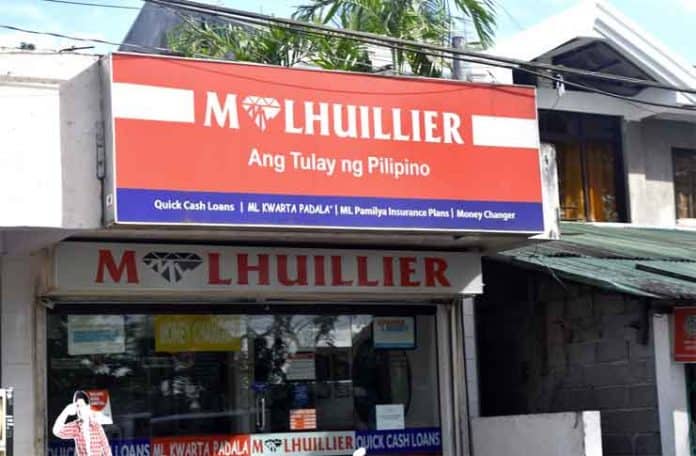 Thinking of going into the business of national and international Money Transfer Services ? If you're currently in the research stage – you've probably read everything there is about Western Union, and you've surely heard of the M LHuillier Padala Express and Palawan Express Franchise options. In this article we'll discuss the last two business opportunities in order to give you a better picture.
Let's start with a quick background about the online money transfer sector in the Philippines. Did you know that there are more than 20,000 money transfer centers operating all across the country? Well, since so many remote areas in the Philippines have very few banks or ATMs, these small Money Transfer services (which usually offer international money transfer as well) are a great alternative that is easy and quick to set up. They've become extremely important to Filipinos for executing their foreign exchange transactions, bills payments, and more.
That's why businesses like the Palawan Express Franchise and the M LHuillier Padala Express Franchise have thrived in the country for so long. Bottom line is – When people need your services – you will make money and grow.
Palawan Express Franchise: Not Available at the Moment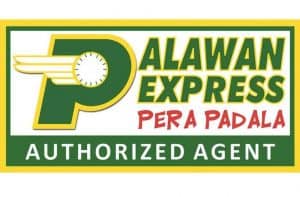 Yes, you've read correctly. As of the moment – according to Palawan Pawnshop official sources – applications for the Palawan Express Franchise (or agent) are currently put on hold. We will update you here on this page if the situation changes in the near future. If you want to follow up yourself – you can reach Palawan Pawnshop in one of these avenues:
You can call Palawan Pawnshop telephone number (landline) at (02)-912-4253 and look for Ms. Rebecca Badayos.

You can also try sending a letter of intent to this email address: ppsheadoffice@yahoo.com or fax it to 048-433-4110.

You can also visit any Palawan Pawnshop branch and ask the managers if their Palawan Express Franchise is open for business again.
In the meantime while you're waiting for the Palawan Express Franchise to go back into offering exciting business opportunities to all Filipinos, you can learn a bit more about the M LHuillier Padala Express.
M LHuillier Padala Express: Is it one of the Best Money Transfer Services in the Philippines?
Well, according to MoneyMax, M LHuillier Padala Express is indeed one of the 7 best Money Transfer services in the Philippines. It's domestic rates are between P3 to P350, depending on the type of service you choose. Most of their branches are open Monday to Sunday, up until 10pm. They also have around 150 branches that operate 24/7. As of today, there are more than 2,500 M LHuillier Padala Express branches in the country.
What are the main advantages of M LHuillier Express? Their 24/7 accessible branches (located in key cities) are a huge advantage. In addition, they offer useful ML Gift cards that come in P500 and P1000 denominations. These Gift scratch cards allows users to send money anywhere in the country with their mobile phone.
As for the business opportunity that this money transfer service provides to profit-seeking Filipinos – the franchise options are actually marketed under the name ML Kwarta Padala Express. The ML stands for Michael Lhuillier, the founder, which started all this back in 1952.
M LHuillier Padala Express Franchise Fee & Total Investment
You might be surprised, but there is NO real franchising fee, no royalty fee, or annual fees.
Instead, franchisees are required to put up an investment of P99,000 for the "ML Express Package Fee." What does this package include? See below…
ML Express Package Inclusions
The P99,000 ML Express Franchise Package Fee includes the following:
Initial starting budget of P25,000 loaded to your ML Padala Wallet

One Tablet

ML Kwarta Padala Express System

WiFi Printer

Marketing support (includes materials and collaterals such as signage, tarpaulins, posters, standees, stickers and flyers that are designed to provide immediate awareness in your location)
ML Express Franchise Application Steps
If you're serious into going into the Money Transfer business, and you choose the M LHuillier Padala Express as your starting point – here are the steps you'll need to take:
First, go the company's website (www.mlhuillier.com) and complete the "ML Express Business Partner" accreditation form.

After that, you will be contacted by an ML Express Officer to proceed with your accreditation.

Next, you will need to prepare the following documents and submit them to the ML Express Officer:
Your Company Profile

Officer's Profile

Business Permit or License

BIR Registration

BSP Registration and AMLA (Anti-Money Laundering Act) certificate

DTI or SEC Registration
Lastly, you will need to pay and transfer the P99,000 Franchise Investment to M Lhuillier, after which you will be able to collect your start-up franchise package.

Once you are accredited, you will be given a unique ML Wallet account. M Lhuillier will then give you the start-up operating budget of P25,000 to your new account.
According to Manila Bulletin, a M Lhuillier Express Franchise aims to encourage small business owners to explore new additional ways of expanding their services and increasing their revenues. Since it requires a relatively small investment, minimal training and space, and can be up and running practically – it can become a relevant quick expansion for so many small businesses.
As soon as you're up and running – for every financial transaction done at your branch, you will get 30% commission of the actual service charge, which is received outright.
Need More Information?
If you're serious about this then you might have more questions. In that case you can contact M LHuillier Padala Express directly att:
Email: mlexpress@mlhuillier1.com
Smart: 0947-999-9352
Globe: 0917-821-5045