Ever transferred money to a relative, a friend or a business associate? I'm sure you did. You probably used one of the big Money Transfer businesses out there like MoneyGram, Xoom, Transferiwise, ExpressPay, but most probably you used the most famous Money Transfer Business in the world, the one with the iconic Black & Yellow logo, Western Union. Today we will discuss the business opportunity which lies in the Western Union Franchise.
Let's start with a little history and facts. It all started back in the 19th century, in 1951, with a company called New York and Mississippi Valley Printing Telegraph Company. This ambitious company wanted to create a great and reliable telegraph system with efficient operations. A business consolidation with another fierce competitor, called New York & Western Union Telegraph Company, would later create the new company name, Western Union.
At first, it was all about delivering telegraphs and providing communications. Western Union was actually the first communications empire which set a pattern for future American-style communications businesses, and even for the ones we know today. However, it was in 1871 when Western Union introduced its Money Transfer service. Naturally, the Money Transfer Business was based on the existing and extensive telegraph network, but in the late 1870's, as the Telephone slowly replaced the Telegraph, the Money Transfer Business became Western Union's main core operations.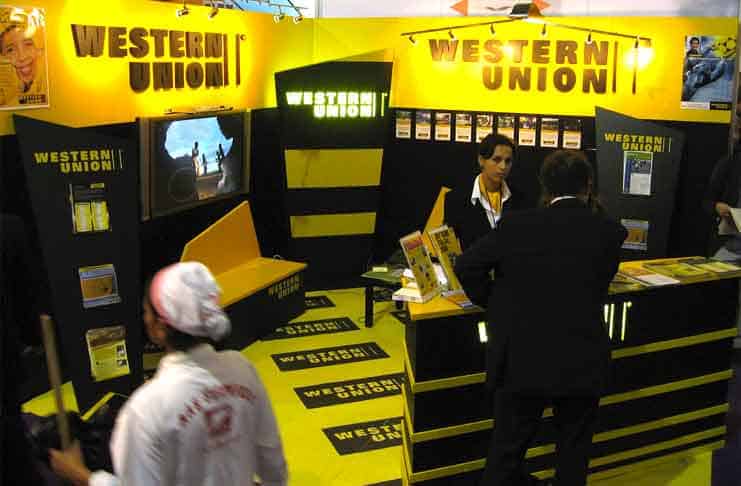 Western Union grew rapidly during the late 1900's, buying out smaller companies and expanding its reach all over America, then Europe, and ultimately the entire globe. Today, the company is the biggest provider of international money transfers on the planet, with over 500,000 Western Union Agent locations in more than 200 countries and territories around the world.
In the Philippines, Money Remittance services have been growing in popularity for years. Why? Because it make it so easy and convenient to remit money to and from anywhere in the world, and in which currency you wish. Obviously, Money Transfer businesses have become extremely important for Filipinos, due to our 11 or so million OFWs who rely on a Money Transfer business to send money back home to their relatives. Money Remittance businesses have helped our economy and many others, grow exponentially.
It's worldwide brand power helped the Western Union Franchise grow quickly in the Philippines. It became one of the most popular money remittance or transfer centers in the country, as it signed deals and partnerships with the biggest financial organizations – in order to provide more beneficial services to Filipinos, like bill payments, money orders, etc, and to make all these much more efficient.
The Western Union Franchise Opportunity
Want to become a Money Transfer Agent? The Western Union Franchise is always open to hard-working individuals who wish to become Money Transfer or Remittance Agents. According to people we know who are in this sector for several years already, it is quite a profitable business opportunity that you should consider.
Reasons for Becoming a Western Union Money Transfer Agent
There are several reasons we think are viable for giving a serious though to investing in a Western Union Franchise. Here are the main ones:
Western Union is a powerful global brand, and the biggest Money Transfer Business on the planet. When you become part of such a powerful family – you get a bit of that credibility, and can leverage that to promote your business, and possibly even other businesses you own.
The Western Union Franchise or Money Transfer Agent system allows you to earn your income from the accumulated commission you make from every money transfer transaction made in your branch.
Cross-Selling: As said, you can leverage on the powerful brand and earn more money by adding more products that you can sell to your existing customers who come to do money transfers. There are plenty of money-related products that you can add in a Western Union store.
Consistent Revenue: According to market research, almost 80% of customers who use money transfer services – do it frequently, every month or even every week. And they usually do it with the same Money Transfer Agent, due to location, convenience, and trust building.
What are the looming dangers to Money Transfer Agents?
They are dependent on Internet connection. The Money Transfer business crucially depends on the reliability of your internet connectivity. If your internet provider goes down a few times a day – you will lose many customers.
New Fin Tech Technologies: Financial Online startups and new technologies are popping up all the time, and some are even providing attractive alternatives to traditional money remittance services like Western Union. One example in the Philippines is Coins.ph – an online financial services company (and one of the biggest Bitcoin platform in the Philippines) that already allows Filipinos to remit money in a very easy way online.
However – we do believe that the internet in the Philippines will improve soon and become more reliable, and that old traditional Money Transfer businesses, like Western Union – will eventually offer similar online features to its customers – as offered by these new Fin tech startups.
How Can You Become a Western Union Agent?
If you already have an existing retail business like a travel agency, pawn shop, a convenience store or a financial service store – you would have the biggest chance of easily becoming a Western Union Agent. However, even if you don't have an existing business – you can enroll and register at Western Union's official website to become an accredited Western Union Agent.
On their site, you'll need to fill out an online form and submit it. A day or two after that, one of Western Union's salespersons will contact you, and once your application is approved – you can start the training. After you complete your training – you'll be able to start offering Western Union services.
How Much Does a Western Union Franchise cost?
Zero. There is no Franchise fee or royalty fees with Western Union. If you have all the equipment that is required (computer, printer and an internet connection) – then there's even no investment required. Western Union will even provide you with a free sales starter kit, some marketing materials, and also their money transfer software.
What else is included in the Franchise Package?
You'll get a free sales & marketing starters kit for your store.
You'll receive free Training, the required Money Transfer software, and software updates of course.
You'll receive excellent support, 24-7.
You'll be part of a first class franchise program.
Western Union Contact Details
You really want to become a Western Union Agent? Or do you want more detailed information? For both cases you can visit the website of Western Union, or you can contact them on these following numbers:
02 888-1200 (for calls within Metro Manila) or
1-800-1-888-1200 (toll-free nationwide via PLDT Lines) or
1-800-9-888-1200 (toll-free nationwide via Globe Lines) or
+632 888-1200 (for calls from overseas)
Here are a few of the most frequent asked questions regarding the biggest Money Transfer Business in the world:
How will I earn my income as a Western Union Agent?
That's very simple. Every time a customer sends a Western Union money transfer through your branch, they also pay a transfer fee for the service. As a Western Union agent, you will earn a commission on the transfer fee for every transaction that goes through your branch. Naturally your income will depend on the number of transactions you have in your branch.
Who sets the prices for the money transfer services?
Western Union will provide you with the fee tables. Their system will automatically calculate the fees based on the amount of money sent by your customer, the service chosen, and the destination country.
Will I be able as Western Union agent in the Philippines to process money transfers to any country destination?
Yes indeed, your can offer your customers to send money to more than 515,000 Western Union agent locations in more than 200 countries and territories across the globe. And by the way – you will also be able to pay out to customers money that's been sent from any Western Union branch in the world.
What kind of support will I get from Western Union?
Once you've been accepted as a Western Union agent, the company will help you get started quickly and so you can make your first transaction as soon as you're ready. You'll have access to customer support 24 hours a day, 7 days a week, and they'll answer any questions you may have about the Western Union services.
What about Anti-Money Laundering (AML) compliance?
All money transfer agents have a legal responsibility to implement Anti-Money Laundering (AML) compliance procedures. However, Western Union has a very advanced AML program and will provide you with excellent training and support to help you protect your business.
Do I need to have a Money Transfer Agent Licence?
Yes, but don't worry about this – Western Union will handle this issue for you.