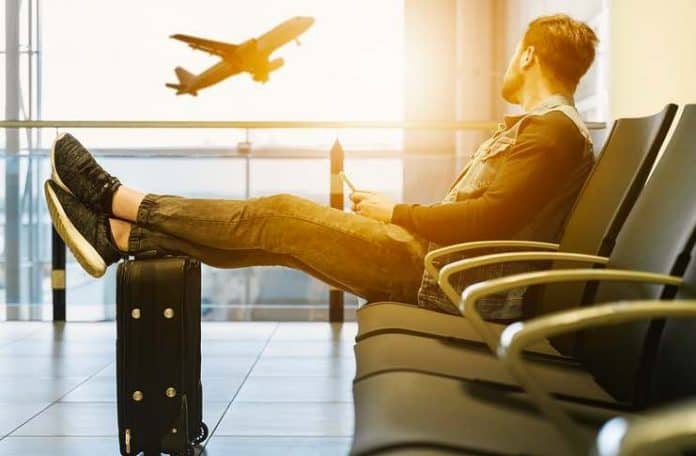 We understand it gets hectic and frustrating when you really wanna travel but you have to wait for the right deals, and it takes so much discipline to manage to save all those expenses for traveling. Credit cards can be a savior for the ones who frequently travel, but it's important to understand that the credit card is not an access to the free money, but you basically borrow. So you must manage it responsibly.
The best travel credit cards can help you enjoy perks when buying your travel goods such as airfare, accommodation and it benefits you in getting access to the exclusive lounges in airports. So If you're planning to go abroad and travel and don't have a travel credit card, why not to get one and enjoy exclusive privileges and good facilities in discounted rates?
There are a few that can be put on a reserved list of the best travel credit cards you can choose from. For facilitating the customers much better, the credit card companies in the Philippines have partnered up with several travel companies and brands to lure the customers with exclusive discounts and bonuses. And by benefiting these rewards, you get multiple free hotel rooms and airline tickets for free, or for a big discount. We have picked some of the best travel credit cards which give good air mile rewards and exclusive deals. Take a look…
Best Travel Credit Cards in the Philippines
1. BDO Cathay Pacific American Express Elite Credit Card
Do you travel frequently to destinations like Hong Kong via Cathay Pacific? Well, then you should consider the BDO Cathay Pacific American Express Elite credit card. After all, this credit card is one of the very few travel credit cards in the Philippines that lets you earn instant Asia Miles and then transfers your credit card miles to your Asia Miles account automatically every month, with zero administration fee. It gives you the benefit of free travel accident insurance coverage for up to PHP 15 million and most exclusive airfare for the cardholders. You can earn 3,000 bonus miles with your first purchase, which is annually PHP 600,000 minimum and 1 Asia Mile for each PHP 38.
2. EastWest Visa Infinite Card
This is one of the best travel credit cards which lets you earn free flights quickly compared to other credit cards. You can earn 1 Mabuhay Mile, Asia Mile or KrisFlyer for every PHP 40. Get the elite treatment you deserve because it also offers other complimentary access to more than 600 lounges in more than 300 cities all over the world.  Some other feature includes travel accident & inconvenience insurance of up to P20 Million. It gives you access to VIP Airport Lounges and Priority Pass membership access to more than 950 international airport lounges in over 120 countries.
3. Unionbank Miles + Platinum Card
The Unionbank Miles + Platinum Card happens to be a good option for you if you travel more often around and across the Philippines. This travel credit card lets you redeem flights to international destinations but also offers a lot of benefits for those who travel locally. The benefits include gas rewards and access to a wide array of airport lounges in the Philippines. Additionally, you get reward points for every PHP 25 charged to your credit card, which later is redeemed for airline tickets, accommodation and exclusive vouchers. It benefits you with free travel insurance with is up to PHP 10 million. As a holder of Unionbank Miles + Platinum Card, you'll get to earn more points, if you use it abroad or while traveling or purchasing the travel goods within the country.
4. PNB-PAL Mabuhay Miles World MasterCard
PNB Mabuhay Miles card is also amongst the best travel cards in the Philippines, with many great rewards which include free welcome gifts of 2,000 Mabuhay Miles as well, after activation of the card. The card gives you numerous rewards that are exclusive to the country's airline. The card is undoubtedly one of the most rewarding cards because it gives you 10,000 air miles when you make PHP 100,000 worth of PAL transactions within one year of having your credit card that is valid for 5 years. The perks include free travel insurance, 24/7 travel, medical assistance and world-class concierge service. The wonderfully low point to Mabuhay mile conversion is PHP 33 only.
5. BPI SkyMiles Platinum MasterCard
BPI SkyMiles Platinum Mastercard has partnered up with Delta Air Lines which offers all the essentials for the frequent flyers. It's a pretty responding and excellent mileage card which fulfills the needs fabulously. After the card is approved, the annual fee for the first year is waived and the points converted from the purchased items you buy can take you to more than 900 cities, Cool right? But that's not the end of the story. You can also visit 160 countries using  Delta Airlines. Per PHP 45 spent on this card lets you earn 1 Skymiles mile. The more you shop using the card, the more miles you earn that can be redeemed for travel. The miles you earn cannot be expired and are transferable. The perks include free travel insurance which covers more than PHP 20 million. You can earn double miles for each purchase of Delta Airline ticket as well.
6. Citi PremierMiles Visa Card
Citi PremierMiles Visa Card is one of the most reputable and internationally recognized credit cards in over 150 countries and more than 29 million establishments. You can make travel plans very easily and without hassles by using accumulated miles as good as cash. The card offers a  Citibank Cebu Pacific Card which benefits the user in advance seat alerts that will let them score affordable flights from the airline. The travel reward card gives you a wide range of selection of hotels and airlines. The miles you earn can be used to redeem In more than 60 airlines. You can Earn 1 mile for as low as PHP 30 which cannot be expired and you can use them to pay off your travel expenses, like car rentals, cruises, hotel stays and airline tickets. It gives you access to Skyview lounge and other selected plaza premium lounges abroad. The free travel insurance is as much as PHP 5 million only but can be increased.
Already got your favorite travel credit cards? Share with us your experience! Leave a comment below…
Danella Yaptinchay is the managing director of Full Suite, a service company providing back end support to small businesses. She is a cofounder of Co.lab, a coworking space, and of the media company Homegrown.ph. In constant pursuit of balance and self-development, she tries to apply the practices of yoga to her daily life.