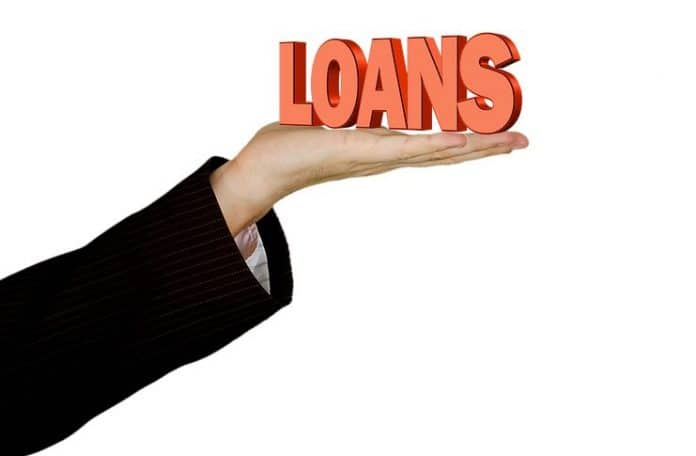 Payday loans are loans that are taken at the end of the month when you look at your wallet and ask yourself "where did all my money go?". You become a needy person who wants to get cash as soon as possible. Payday loans give a chance to get out from that leash of being in a penniless condition. Payday loans are obtained with a quick application, approval, and a cash distribution process. Filipinos can meet their urgent needs through this kind of loans. Sudden emergencies may include hospitalization or someone's institution fee or overdue house bills. These loans are also termed as instant loans or quick cash loans.
Online Payday loans in the Philippines
Payday loans from online cash lenders in the Philippines are simple and easier to obtain as compared to personal loans from banks. You don't need to go there and stand in a long queue for form submission or explain your life story to a bank clerk. Instead, just go online, follow some backs instructions, fill the forms carefully, upload some necessary documents and submit it all together. Documents required usually do not include collateral such as jewelry or land titles, but proof of income or billing papers. If all your documents are in order – you will get your loan within 24 hours. Moreover, these Payday Advance have reasonable interest rates, fast approval, quick funding time and a positive customer's feedback.   
Best Payday Loans to Apply for in the Philippines
Nowadays a lot of private lenders are offering loans in the Philippines. You just need to beware of that black sheep because they charge extremely high-interest rates of over 60% which almost doubles the loan amount that you take. Here is a list we made of the best payday lenders that are proved to be legitimate financial companies that are licensed by the Securities and Exchange Commission (SEC).        
CashMart Salary Loan
CashMart in the Philippines is owned by a leading Singaporean online lending company. That company is famous for providing loan services for almost 50 years. It is registered by the Securities and Exchange Commission, and their office is located in Taguig City. They offer quick loan processing, approval, and distribution of loan products which might include the Cash Mart Salary Loan.    
Pros
They usually have a low-interest rate.

The repayment amount is scheduled in three weeks.

Website imposed 256-bit verified encryption code which makes it safer and secure while doing online transactions.

Partner-banks provide easy and convenient access to funds. Partners' banks include BDO, BPI, and Metrobank.

Various loan repayment channels to just choose from, include Bayad Center, 7-Eleven, LBC, SM Payment Center and many more.

Positive customer reviews about Cash Mart's services. These include good reviews about "fast transaction" and "timely payment".
Cons
The high-interest rate in the bi-weekly loan term where repayment amount is divided into three bi-weekly schedules.

The service is available only in selected areas of Philippines mostly in Greater Manila Area. 
Eligibility for a Cash Mart Loan
Hereby are certain requirements of Payday Advance that Filipinos have to meet.
Age should be between 21 to 50

Should be a regular employee, self-employed, professional or OFWs

Should be a citizen of the following areas

Metro Manila

Bataan

Batangas

Bulacan

Cavite

Laguna

Pampanga

Rizal 

Tagaytay

Tarlac

Zambales
Requirements of Cash Mart Online Loan
One valid government ID (UMID, NBI Clearance, Driver's License, OFW ID, etc.)

Company ID

Latest one-month payslip

Two utility billing statements

   
The procedure of Applying for Online Cash Mart Loan
Go to their

website

and click on the Apply Now button and start filling the online application form.

Wait for a call from Cash Mart loan officer who will verify all your documents and eligibility criteria.

Then you will s

ign a contract and expect the funds to be deposited into your personal bank account.
Tala Loan
Tala is a California-based mobile tech company that provides financial access to underserved people worldwide. Tala is included in one of Forbes's top 50 fintech companies and is now Tala operating in 4 major developing countries, including the Philippines, Kenya, Mexico, and Tanzania. Tala provides loans through a robust mobile app, status tracking, and good customer support.
Pros
Convenient, easy, on-the-go loan application and status tracking via a smartphone.

Few requirements which include a valid ID only

Fastest loan approval in under 5 minutes

Secure transactions; require a 4-digit PIN code to access the app

Easy cash disbursement via Coins.ph, e-wallet, bank deposit, and Padala Centers

Easy loan repayment options: 7-Eleven, Coins.ph, Cebuana Lhuillier or M Lhuillier

High customer satisfaction with 4.7 ratings on Google Play and positive customer reviews like "fast transactions" and "fast approval". 
Cons
Can be accessed by Android users only

the first-time loan amount is just PHP 1,000, and the loanable amount is increased in chunks of PHP 500 as you keep on paying back

Requires a Facebook account for applying for the loan. 

8% penalty fee for late repayment
Eligibility for a Tala Loan
Filipinos of any region having a Facebook account and an Android phone can apply for a payday Advance loan through Tala.
Requirements of Tala Loan
Facebook account

Any valid government ID, such as UMID/SSS ID, Passport, Postal ID, Driver's license, Voter's ID, PRC card
The procedure of applying for a Tala loan
First, download the Tala Philippines app from the Google app store and install on your phone. Open an account in the app.

Open the app and click on the Apply Now button.

Fill out the required entries and complete the application form carefully.

Sign into your Facebook account.

Upload a photo or a scanned copy of valid ID.

Accept the loan offer and choose the preferred repayment option.
Have you tried any of our recommended Payday Advance Loans? If so – please share with us your experience…