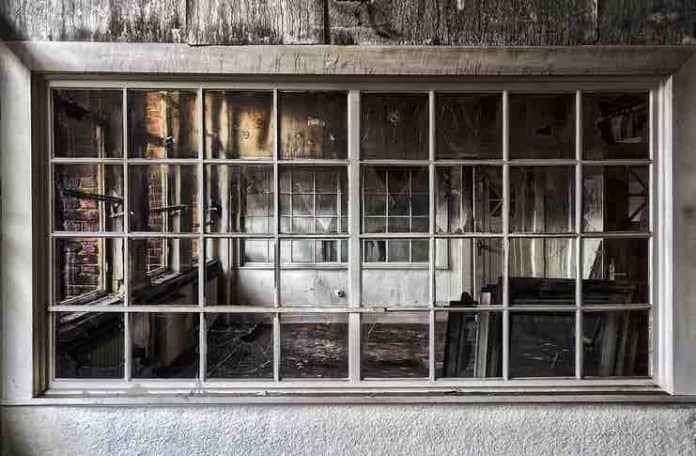 Fire accidents happen when you least expect them to and no matter what we do, we can never tell when or where it will happen. As a business owner (as well as a homeowner), you can reduce the risk of fire damage by improving your property's construction and investing in fire preventive equipment. But we can avoid bigger losses by getting fire insurance. If you're an OFW in California for example (we have lots of OFW readers in the U.S!), particularly Los Angeles, is prone to fire accidents as it faces extremely hot weather. California's hot temperature is one of the biggest factors that cause wildfires to burn intensely. This LA-based Adjusting company, for example, gives protection for home and business owners living in Los Angeles. Insurance providers can help clients by assisting and providing restoration and repair of their damaged properties.
Fire Damage Claims: What To Do First
The first thing you need to do after a fire is to wait until the fire department gives you explicit information to enter your home again. Even though it might seem just like minor or cosmetic damage, there's a possibility that the fire-damaged essential structures and going back may not be safe for you and your family. There's also the risk of the fire reigniting even after it has been put out.
Contact your insurance agency immediately. The sooner you contact them and file your claim, the better. Your insurance agent should be able to guide you in taking the necessary steps to file a claim after the fire. But if your insurance provider gives you a hard time with your claim, you might consider getting the services of an insurance adjuster.
How To Choose A Fire Damage Public Adjuster
A lot of people hesitate to hire a public adjuster because they worry about the cost—public adjusters get a 9-15% share of the total amount that the insurance company pays you. But, there's a good chance for your claim to be approved if you file it through a public claims adjuster.
Below are a few helpful tips you can use in finding a good public insurance adjuster for your fire damage claims.
Don't Hire The First Public Adjuster You See
Not all public adjusters are the same; so don't go around hiring the first one you meet. Try to do your research or ask the people you know and trust for recommendations. Ask your friends, your lawyer, or your neighbors if they've ever used a public adjuster or know someone who has.
Make Sure The Public Adjuster You Hire is Experienced
Hire a public adjuster who belongs to several recognized groups. Back to our U.S-based OFWs example – these groups include the National Association of Public Insurance Adjusters (NAPIA), United Policyholders of America, and Windstorm Insurance Network (WIND). These groups hold their members to a strict standard so you can be sure they are reliable and have the right experience to help you.
Interview Prospective Public Adjusters
Do this only when you have a couple of names that look promising. Once you've picked out some prospective candidates, ask them about rates, credentials, and references. Don't be afraid to contact their references and ask former clients about the adjuster's work. Did the adjuster do a good job? Was he effective? Was he available 24/7? Did he work fast? Accurately? Did he deliver what he set out to do? If the adjuster claims to be certified, ask for the name of the accrediting body and contact it.
Contact Your State Insurance Office
Again, in our U.S example – many states license or regulate public claims adjusters. If you're an OFW in a state that does, make sure the public adjuster you're looking to hire is in good standing and has no unresolved, criminal complaints. This is why it makes sense to do research and background check first.
Contact Your Insurance Agent
Before you seek the services of a public adjuster, try to contact your insurance agent first to avoid any conflict of interest. Some insurance companies will require you to have your property damage assessed by their own adjusters, but some won't mind if you hire your own public adjuster.
Avoid local contractors and Remediation Companies that Offer to File Your Claim
In some cases, these contractors and companies also offer to fix the damage to your property as well. Avoid them. There has been a lot of serious abuse in this area. There are some cases where these firms' contracts require you to sign over your settlement checks to them. In other cases, they will only devote a couple of days or less on fixing your property and then pocket the rest of your money. There are also cases where overreaching and unconscionable bills run-up and the insurance company refuses to reimburse the policyholder because he signed the work authorization alone without approval from the insurance company. This often leads to a construction lien being placed on the property. There are cases when contractors offering to estimate property damages are just practicing public adjusting without a license. This is completely against the law, so it would be best if you could be careful. Always keep control of your settlement check and keep the repair and estimating parties differently. Make sure you read and understand any work authorization handed to you before you sign them.
Check How Long The Public Adjuster Has Been in the Business
Insurance companies like working with ethical and reputable public adjusters. So, make sure you hire one who's had years of experience in the field rather than someone who has started in the business recently. Experienced public adjusters make it easier for your claim to get settled faster minus all the stress.
Having a reliable and professional public adjuster to process your fire damage claims is an extremely important factor that can guarantee the success of your claim. Your insurance company has a team of professional public adjusters working for them. Shouldn't you have the same? Choosing adjusters who have the right experience for handling your type of claim should not be taken lightly. Always remember that you are the client and you should not be afraid, intimidated, or pressured by sleazy tactics or industry jargon. If you're not comfortable with a particular adjuster, it's probably your gut feeling telling you there's something wrong. Trust your intuition.
Want to read our short guide to accidents in the workplace? Read this post.
I am a content writer who is goal-oriented and passionate in what I do. I use my hard outer shell to guard me against deception and betrayal. The moment I start, I rarely look back. I strive hard to live up to the high expectations that others expect from me.