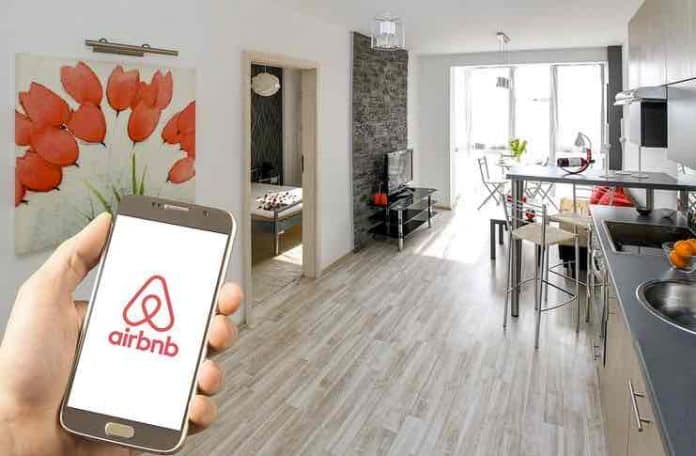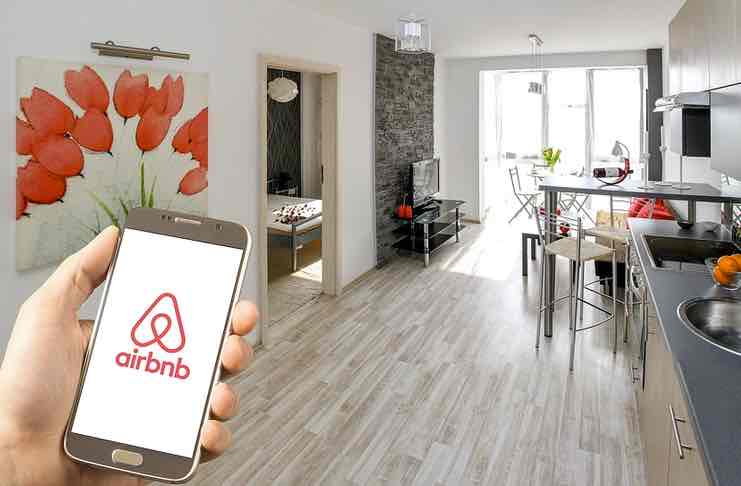 Are you planning to purchase a condo or a small apartment for investment in the Philippines? Or maybe you already have a condo somewhere in Metro Manila or Cebu, and are renting it out for long term stays? Well, it's most probably a good investment, but you could make much more money out of your investment. In this post, we'll delve into how to make money with Airbnb or Booking.com (and I mean – really earning a nice income from your property) – using an ordinary condo or apartment. 
Let's start with a basic rundown on the Holiday rental industry, which is booming all around the world, also here in the Philippines. In the U.S, statistics have shown a 75% increase in vacation home sales. People are investing in properties that they rent out as holiday condos for short term stays.
This vast industry includes topics like the latest rules and regulations in your city or residential building, the best technologies you should implement and use, how to design your condo, maintenance, guest experience and more. You need to remember, although it's a well-known fact that you can make good money through Airbnb or Booking.com, they are still – only platforms to get the exposure you need. Your success will depend on many other factors you need to master and work hard on. 
Another option, if you decide it's too much work and time you just don't have right now – is to partner with an Expert Agent who manages short-term stays through online platforms (You can contact us for more details on how to find such Expert Agents). They are usually young online entrepreneurs with some Real-estate background, who have mastered the art of making money from rental properties – by using Airbnb or Booking.corm.
In this case, you can either rent out your unit to one of these Expert Agents, and let them sublease the unit on Airbnb or Booking.com, or – you can partner with them and reach a Profit-sharing agreement. In this case, the Expert Agent will be doing all the work of marketing your unit on Airbnb or Booking.com, the maintenance, customer support, etc, but he won't be paying you rent. Instead – you will be sharing the profits. 

6 Key Tasks You Need To Follow in order to Make Money with Airbnb or Booking.com
If you browse through Airbnb or Booking.com and look for vacation rental properties in Metro Manila – you might get scared. You will see A LOT of options, meaning: lots of competition. However, don't be scared. According to statistics, most hosts do not implement all the tasks required to become increasingly successful on these platforms. If you follow these key tasks – you'll definitely have more chances of reaching the first page on Airbnb or Booking.com – making it much more likely for you to make a nice income.
Design and Produce Awesome Pictures
This is probably the most important element to attract the eyes of today's online users. First off – make sure you design and furnish your condo with all the necessary items, like a good bed, sofa, big TV with cable, kitchen items, etc. Make sure it's beautifully designed, and if you lack the touch – hire a designer to do it for you. Secondly, if you won't have TOP NOTCH pictures of your condo – you'll end up losing to your competition. Don't settle on the quality of your photos, and please, please do not take pictures with your phone. Remember, this can become a big business, so give it the proper respect it deserves. Hire a professional photographer (it doesn't cost that much!) and get those awesome pictures up in the air. The better your pictures – the more clicks you will receive. Also – don't settle for 5 or 6 pictures, upload at least 20 pictures to Airbnb or Booking.com, and not only of your condo – but also of the building's amenities, the neighborhood, etc.
2. Provide Pitch Perfect Description and Reach
This is not the 2nd most important element in your pitch to getting clients, but it is crucial. This game is all about good marketing skills. With your words and descriptions – you will be talking to your potential clients, making sure they get the answers to their questions, like "Is this condo in a good neighborhood?", "What establishments are nearby?", "Is the building clean and quiet?", "Are there good public transportation means?", "How far is it to the Airport?", "Will the owner be there 24/7 to assist us in any problem?", etc. Try to determine who exactly your target market are, and compose your description carefully and wisely, so you'll reach and convince them to book with you.
3. Ensure super quick Response Rate and polite Communication  
Quick, professional and polite communication is another key element you need to make sure you master. Quick replies are obvious. If you're not quick enough – the client will just find another condo to book his vacation. Not just that, Airbnb and Booking.com have the speed of response incorporated in their ranking algorithm, so believe me – it's IMPORTANT. 
However, it's not only about speed. If you're not professional and polite in your answers – you just won't go far. Make sure you answer every single question of your clients and don't be lazy. Give them a detailed answer, and in perfect English (use Grammarly to make sure!). 

Make sure this perfect communication continues throughout the client's experience, from the booking stage, through their entire stay and also after they check-out (very important for your reviews!). And lastly, no matter how rude your client is – stay calm, and polite. Believe me, it will pay off.
4. Ensure Cleanliness Above All
This business requires CLEAN FREAKS, period. If you're not a clean freak, make sure you hire a GREAT cleaning lady. As long as you're condo won't be super clean at all times – you'll again – lose to your competitors. Cleanliness is probably among the top three most important factors for AirBnb clients. It's the first thing a client checks when he arrives. You need to make sure your condo looks as good as it looks in those awesome pictures you produced.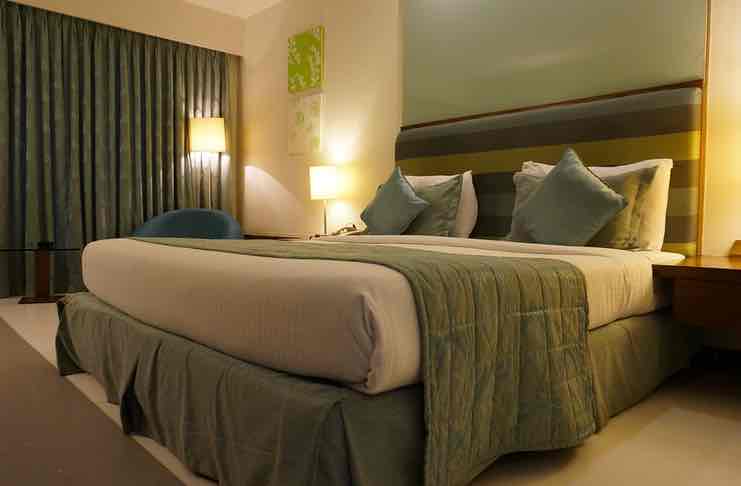 5. Provide the Perfect Check-in and Check-Out
Be there (or have someone else be there) to greet your clients when they arrive to check-in. Give them a thorough walk-through the condo, the building – and even in the neighborhood if they want (ask them politely, maybe they're tired!). Leave them some nice "surprises" in the condo, like a few small chocolates on their pillow, basic items like coffee, tea, sugar, and a fresh milk carton in the fridge. They will LOVE IT.
On check-out day, make sure your client receives a nice farewell. Implement superb communications by asking the client if they need any help in booking a cab to the airport or more touristic information for their next destination. Drop by (or send someone) to personally say Goodbye, get the keys, and maybe even give them a nice farewell gift. Small local gifts like a keychain with "I love the Philippines" or something like that. Again, they will LOVE IT, and probably give you a good review only for that, which brings us to the next and last task. 
6. Beg for Good Reviews
This task is probably as important, or more, as the awesome pictures in section 1. If you won't get good reviews from your clients – you'll lose. Remember that your guests will probably take in every little tiny element of their experience as they review your place. If you followed all the tasks above – the client will most probably give you a good review. However, sometimes they forget or don't have time for it, so you need to BEG. That's why we emphasized the communication factor, stay in contact with your client throughout the process, and it will allow you to easily contact him after they leave – and make sure they give you that 5-star review! 
As you can see, it's not an easy business. If you want to make money with Airbnb or Booking.com – you'll need to work for it. Or – you can contact a professional Agent who masters the art of this profitable business, and they'll do the hard work for you.

Good luck!