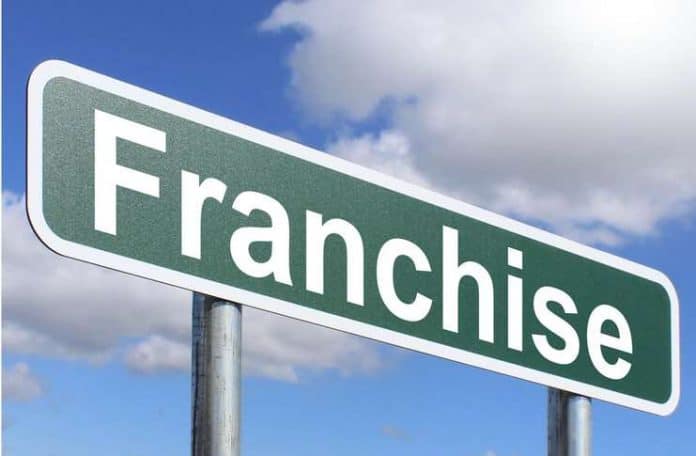 Over 900 franchises are operating in the Philippines to date, Franchise Philippines reported. Most of which, around 64%, are homegrown and consist largely of food, service, and retail franchises. Accounting for about 15% of annual retail sales, franchising has significantly contributed to the economy's growth. This data alone will tell you that the franchising industry is not slowing down but is rather speeding up. The Franchising trend continues to grow in the Philippines because Filipinos are looking to put up their own businesses. But before you plan your next business venture, there are a few things to consider. Check out these advantages of franchising over a sole proprietorship.
Knowing the Difference Before You Invest 
Some individuals come up with their own businesses, also known as a sole proprietorship. This method is the simplest business form wherein one person or a married couple is the owner of the business whereas a franchised business buys the rights to the business name and model of another business, also known as the franchisor. In a sole proprietorship, the owner is personally responsible for everything about the business: registration, securing local licenses, funding, hiring employees, management and operation. Most businesses start as a sole proprietorship because it's low-cost, simple, and easy to set up; then later evolve into a more complex business as it develops.
Increased Purchasing Power 
The capacity of a consumer to buy goods or services is his buying power. A person's buying power is proportional to his income. With a higher income, you will have more buying power relative to the supply and prices of goods. You are a part of a huge franchise operating network if you're a franchisee and that can give you increased buying and negotiating power. But if you're a sole proprietor, this means you are operating alone and you may not have the same privileges as a franchisee especially in applying for loans or in making large purchases for equipment for your business.
Trailed and Proven Business Models 
Since franchisors are already established businesses, they have sound business models that you will pattern your business to. These will help you avoid the common mistakes that some novice business owners commit such as spending too much on certain supplies, inefficient hiring of employees, or implementing an ineffective marketing strategy. If you are a sole proprietor, explore and experiment on all aspects of the business until you develop the strategy for your business model. Your business has to go through these "birth pains" unless you gain access to the guidance of a mentor or if you find a similar business to follow.
Franchised businesses are established brands
A sole proprietor needs to build his brand from the ground up. He would need to invest in and develop an effective marketing campaign that would most probably be expensive. On the other hand, a franchisee has the advantage of carrying an established brand that potential customers are already familiar with. For example, an owner of a Jollibee or Mang Inasal franchise would not need to extensively introduce and promote the products of his brand to its targeted customers since the franchisor's marketing team regularly airs radio and television ads compared with an owner of a new fast-food business.
No Experience Required  
Regardless of your experience in the business, the franchisor will teach you and provide all the training you would need. This includes your staff who must undergo proper training to help you succeed in your new venture. The success of each franchise contributes to the success of the brand. With the tried-and-tested business model in place, adapting to the management and operation practices that the franchise comes with will help keep your business on track. However, it's not the same for the sole proprietor. Only half of small businesses survive for 5 years; therefore, prior knowledge and experience do not guarantee success.
A sole proprietorship has its own advantages. If you are a solo operator, you call the shots; you do not have to follow the imposed operation agreement that comes with a franchise business, and the startup cost is much lower. But the advantages of franchising over a sole proprietorship can't be denied. However, franchising doesn't guarantee business success but hard work, making informed decisions, proper financial and employee management, and constantly satisfying customers will.