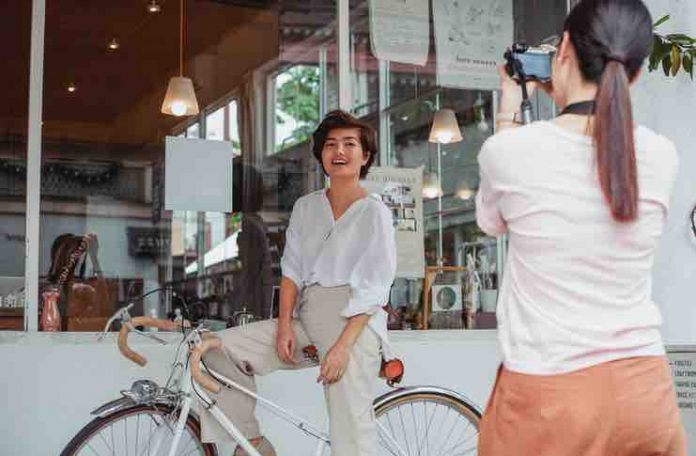 Looking for new opportunities for making money during the pandemic? Numerous households have difficulty in making ends meet these days. In many cases, what they're making isn't enough to cover the bills and live a decent life.
The economy will struggle to recover from the COVID-19 pandemic, so earning some extra cash can go a long way in helping get through the years to come as it's possible to save and invest. So, how has the coronavirus outbreak affected you?
If you're desperately searching for ways to make a few extra bucks, take into account the following suggestions. There are ample opportunities for diversifying your income streams. 
4 Ways You Can Start Making Money During The Pandemic:
1. Sell your photos 
Stop for a moment and think about how many photos you have in your phone. Chances are that you can't count them all. You take more photos than we can handle. It's hard to resist the temptation of leveraging the high-quality camera embedded in your high-end phones. You want to immortalize the moment and document your journey through life. In case you were wondering what to do with all the smartphone photos, here's an idea: sell them. There's a high demand for stock photography right now. Deleting the images is a huge mistake. 
Upload the photos to a website that offers exclusive pictures, like Pixabay for example. Magazine editors, designers, and organizations with a website will surely want to acquire them. You don't need to have a strong portfolio, but the more images you have, the better your chances of making sales. The most profitable types of images are those depicting people (working people in particular), food, cities, nature, and travel. If you're asked to give up all the rights to the client for an unfair price, you should take your pictures somewhere else. You've got the freedom to do whatever you want. 
2. Pluck up courage and become a Forex trader 
In a time when major economies are making tremendous efforts to survive the second wave of increased COVID-19 cases, it's still possible to make money. How? Well, buying and selling currency is one solution. Forex trading has been the main investment choice during COVID-19 owing to the opportunity of earning a good day-to-day living.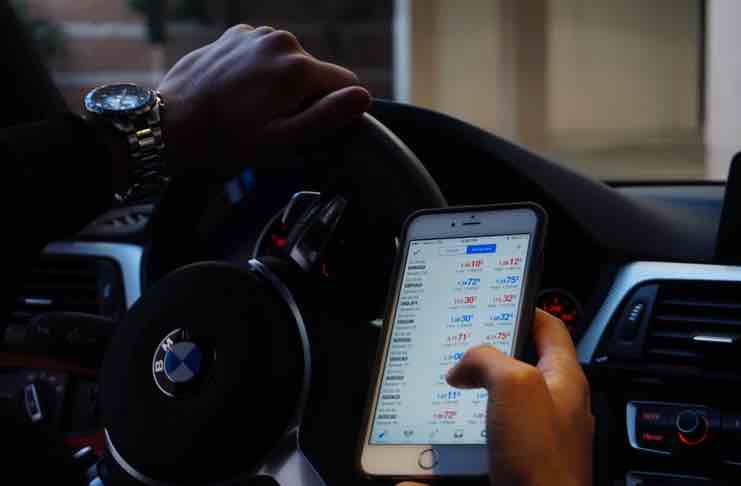 You should know that Forex trading is not strictly legal in the Philippines. You probably won't be able to find a local broker that will allow you to trade currencies. However, you can find many foreign online brokers based outside the Philippines where you can start trading.
 There is a wide variety of Forex brokers, which means that trading in the foreign exchange market is more affordable. A very important thing you'll need to become a Forex trader is a reliable Internet connection. We suggest taking a few online courses to learn the trade from professionals.
While you're still learning the ins and outs of the game you can copy the moves of experienced traders. Social trading Forex brings forward the advantage of sharing knowledge by enabling traders to compare and even copy trades, strategies, and techniques. 
With these social platforms, you're capable of outperforming the competition, but you must conduct yourself with due diligence. You can potentially close more profitable positions by copying successful trades. However, you can't afford to take your chances – so do thorough research beforehand. By the way, many Forex brokers have their own social trading networks that facilitate interaction in real-time. 
3. Do grocery shopping for people 
Making a sweet gesture is the best cure for these times. You can even get paid to do good. For instance, you can do grocery shopping for people who are too busy to pay a visit to the supermarket. The easiest way to go around this is joining and becoming a delivery guy on one of the delivery platforms, like Grab.
If you're familiar with the local stores and can find everything you need right away – it's easy. So, why not get paid to do something that comes easy to you? There are countless opportunities for personal shoppers. 
Just think about it. Many people are physically disabled, not to mention the elderly who have difficulty leaving home. You can help them secure essential groceries. If you prefer to do this all by your own, without joining an existing platform – you can find your own clients. 
There's no need to draft a grocery shopping agreement. Discuss with the client and establish the cost of the trip, payment methods, where to leave the groceries, and so on. To remember all the items that need to be purchased, make a shopping list. 
You won't risk buying unnecessary items at your next visit. Plus, you won't have to make so many trips to the store. Make sure to have your mobile phone with you at all times. Perhaps you get a call from a client saying that they need something extra or you can't find an item on the list. 
4. Become a part-time franchisee 
If you think that entrepreneurship is tempting, why don't you become a part-time franchisee? You can keep your current job and the franchise won't take up all your time. It makes sense financially and personally. 
You can supplement your income and grow a business at your own pace. Just Between Friends franchisees, for instance, accommodate 2 events a year. You'll be selling children's and maternity items. 
Nevertheless, given the current situation, you might want to look into other ideas. Many franchises are succeeding during the global pandemic, of which mention can be made of 7-Eleven. The company is doing so well that it's hiring extensively. 
Take the time to understand what franchising implies and see what options are available to you. it's worth considering personal preferences and costs when deciding on a business idea. Get a good understanding of the franchise's terms and conditions before you strike a deal. 
You'll want to check for testimonials and reviews from current franchisees. Finally, yet importantly, figure out how you're going to secure the necessary funding. You can deploy funds from your retirement supply to invest in the franchise. Keep in mind that running a franchise is no easy thing. 
To sum up, we're living financially difficult times and it's not recommended to put all your eggs in one basket. Diversify your income stream and create a personal safety net. What do you do if you get laid off? You'll be forced to spend your savings and may even contract debt. 
It's a good idea to have some money set aside for rainy days. When you earn more than you spend, you're able to control your income. You can give yourself a raise once in a while, if you deserve it, of course. Most importantly, you can fight against the financial recession. 
Arun is an avid blogger and business expert. He's been in business from the moment he finished school and hasn't stopped growing ever since.