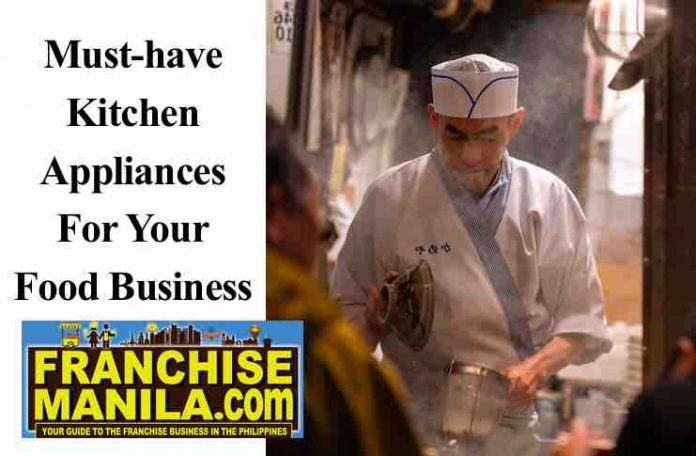 Planning to start a small food business from home? Technology has made people's lives easier, particularly at home. From cleaning to paying the bills, there's an appliance or gadget that can make things so much faster and more convenient.
Cooking is another task that has benefited from technology. With the help of kitchen appliances, the Philippines' aspiring chefs and home cooks can save a lot of time and effort preparing delicious meals, desserts, and more – more efficiently and faster.
The only question is, which appliances should you get for your small food business? There's quite a lot to choose from, and not all Filipinos have a lot of space to work with. To help you decide, here's a quick list of top must-haves in your food business kitchen.
Kitchen Appliances To Consider For Your Small Food Business:
1. Juice Extractor
If your business is eyeing healthy food options for your customers, it's best to ditch the overly sweetened drinks. Instead, stick to water or natural fruit and vegetable juices. Thankfully, there are juice extractors that make it easier to make not just fruit juices but also smoothies and other healthy beverages.
Juice extractors or juicers are easy to use. All you have to do is place the fruit in the chamber, press, and wait for the juice to come out.
2. Rice Cooker
As they say, a true Pinoy meal isn't complete without rice. That's why no kitchen of a small food business would be complete without a rice cooker. With just a press of a button, you'll be able to get fluffy, perfectly cooked rice every time.
Rice cookers are also great for cooking other types of grains, such as quinoa or barley. You can even use this humble appliance to make a cake! The internet is a treasure trove of recipes, and you'll be surprised at the sheer number of dishes that you can cook using your good old rice cooker.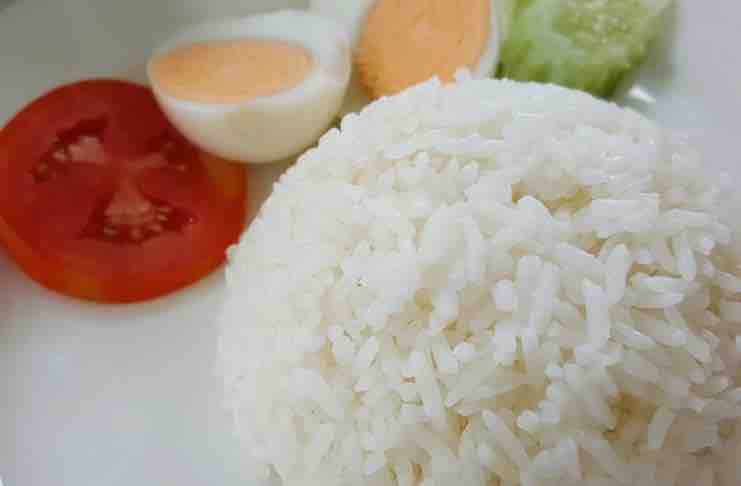 3. Hot and Cold Water Dispenser
Another useful appliance for every home-based food business kitchen is a hot and cold water dispenser. With it, it will be easier for you to get a glass of thirst-quenching cold water on-demand, or to offer it to your customers.
No need to fill a bottle or pitcher and wait for it to cool inside the fridge! A water dispenser is also helpful for recipes that need cold water, such as homemade butter. Of course, you can also use it to make cool and refreshing drinks like lemonade or fruit-infused drinks.
At the same time, a hot and cold water dispenser can also produce hot water for beverages like tea, coffee, and hot chocolate. It can even prevent you from wasting water since you're getting the exact amount you need for your hot drink. You can also use the hot water from the dispenser to blanch vegetables, disinfect utensils, and more.
4. Coffee Maker
In the last decade or more, coffee has become one of the most in-demand drinks. It is a must-have product at every big or small food business. Some people need a cup or two of coffee to jump-start their day.
If you're one of this crowd, then it's best to invest in a quality coffee maker. This way, you have control over your brew and you'll get the perfect flavor every time.
A coffee maker also allows you to experiment with different types of beans, so you can make cappuccinos, macchiatos, and other coffee-based drinks.
5. Toaster Oven
Toaster ovens are perfect for giving your favorite bread a good browning. You can also reheat or cook burgers, pizzas, steaks, and sandwiches using this handy appliance. You can even use a toaster oven to grill fish and vegetables.
There are also plenty of ready-made cake and pastry mixes that you can cook using a toaster oven! It's a great tool for your small food business.
6. Microwave Oven
Another trusty oven you should have in your kitchen is a microwave. It's great for reheating a variety of foods (much faster!), but it's also a versatile cooking appliance. Some of the most popular microwave recipes include mug cakes and risottos.
There are also recipes you can find for baked potato treats, enchiladas, mac-and-cheese, toasted nuts, veggie chips, and more.
7. Blender
Blenders are extremely helpful not just for making delicious smoothies and juices, but also for making dips, sauces, and purees. If you're making broccoli or cauliflower rice, you can use a blender to ensure a fine, consistent mincing of the vegetables.
Another great use for a blender is for making frozen treats. Simply blend the fruits you want, which you can then use to make homemade ice cream, popsicles, and more.
In truth, you don't need a lot of fancy tools and equipment in your small food business kitchen. These small kitchen appliances are more than enough to help you whip up tasty, delicious dishes. When you add a little bit of creativity and a touch of adventure, your culinary creations will be even more awesome!
Want to build your small food business into a franchise? Read our post about creating a successful franchise.