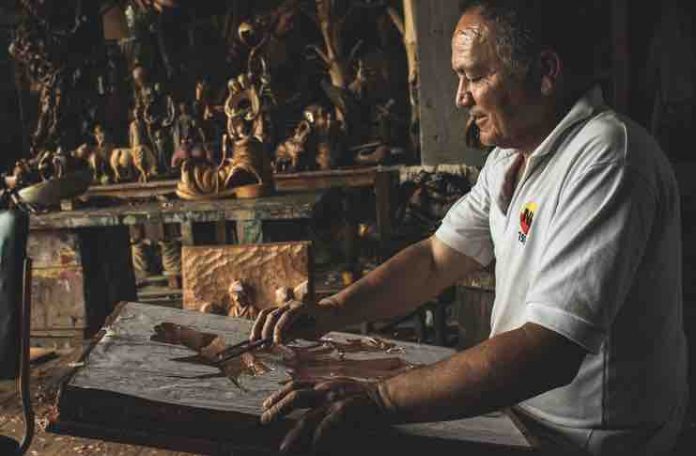 Thinking of starting a furniture business? Then don't even think of skipping this article. The production of furniture is a highly profitable business. The demand for these products is stable even during the economic downturn. But the competition is also quite high here. In order to understand whether it is worth opening a furniture production in your region, and in what variation it will be the most profitable, we suggest considering the main nuances of the furniture business. 
Tips for Starting a Furniture Business:
1. Choosing a Specialization: How to Predict Consumer Demand

Before thinking about the organizational form of the future business, searching for suppliers of equipment and materials, the first question is studying consumer demand.

It will not be enough to simply analyze the positions of the currently most sold goods – other manufacturers are already successfully producing them, and in order to compete with them, efficient expensive advertising (more on this important matter can be found here) and low prices for products are needed. For a successful start, try to find your own promising niche, the demand for goods in which, albeit slowly, but constantly growing. 
Examples: wooden furniture for preschool institutions, racks, cabinets and tables for shops and pharmacies, hanging and floor cabinets for spas, hairdressers, saunas, etc.

It is possible to further narrow down the specialization, limiting the manufacturer to begin with only the production of advertising stands, sports corners, wardrobes, office partitions, furniture for summer cottages and country houses.
2. Consumer demand indicators
Before starting a furniture business, you need to choose a niche. To find your niche, pay attention to the indicators of economic growth: if the market of any industry demonstrates stability and a tendency to expand for 2-3 years, the number of companies on it will naturally increase, and, accordingly, the demand for furniture. 
For example: if the jewelry or antiques market shows such a stable trend, then it is possible to predict the demand for expensive wooden furniture made in retro, baroque or classic style, as well as for restoration services of antique furniture items.


3. Other Important Indicators 
Real estate market dynamics (can be found

here

): Demand for housing predicts an increase in demand for furniture, especially for the kitchen. Soft furnishings can be moved from an old home to a new one, but the kitchen is usually made to order, exactly according to the parameters of the apartment.

Dynamics of sales growth for household, audio, and video equipment: Demand for cabinet and built-in furniture.
Birth rate dynamics in a city/region: Demand for children's furniture.
The method of monitoring legislative acts that are to be adopted in the near future at the local or federal level is also effective – support in the development for any industry or changes in the requirements for conducting economic activities can provoke a demand for certain furniture products.

It is also useful to check the most popular furniture websites such as NYfurnitureoutlets and assess their assortment to see what is in more demand today.
4. Large or Small Business?
A successful furniture business doesn't have to be big. Yes, a specialized factory for the production of several types of furniture can bring great profits, but capital investments will also be required. In addition, small and medium-sized businesses have another advantage: quick response to changes in the market situation. While a large factory is changing the line and designing new furniture structures, private entrepreneurs are already meeting the early consumer demand.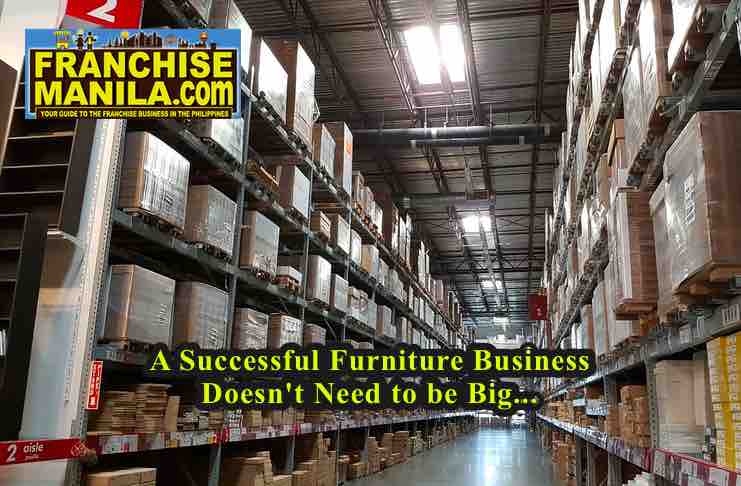 Opening a mini-factory under your own brand and your own dealer network is the best option for the development of competitive production. Production in large volumes makes it possible to receive significant discounts from timber suppliers, and the presence of an extensive network of dealers will ensure constant sales. 
But you will be in direct competition with already existing players, which is impossible without large financial costs for advertising, development, and promotion of the network. To earn a name in the industry, it is necessary to strictly control the quality of service, maintain low prices, and monitor the quality. 
Therefore, thinking about the scale of the opening of production, soberly assess the number of sales that you can organize. If you have the opportunity to negotiate with a network of construction stores, contractors of new buildings, or firms that are widely engaged in repair work, we can talk about opening a mini-factory. 
And if you are a private entrepreneur taking out a loan in order to try yourself in the production of furniture, this will start as a small business. Of course, with successful development and an established client base, there will be room for growth in the future.
Danella Yaptinchay is the managing director of Full Suite, a service company providing back end support to small businesses. She is a cofounder of Co.lab, a coworking space, and of the media company Homegrown.ph. In constant pursuit of balance and self-development, she tries to apply the practices of yoga to her daily life.