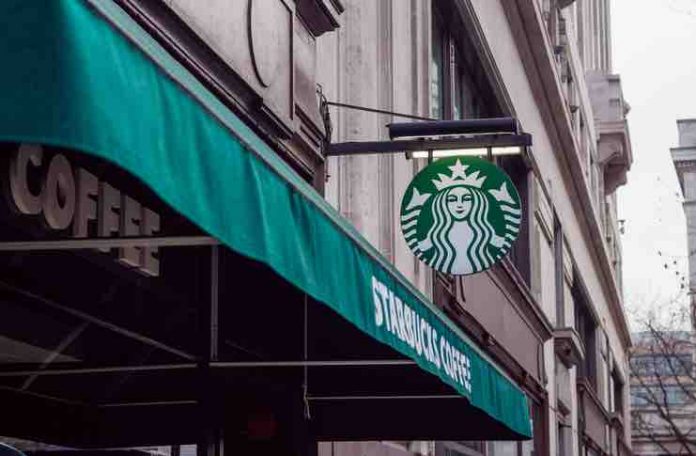 How much does it cost to start a franchise? That's a great question, which I'll try to help you figure out. Starting a franchise offers all the perks of being an entrepreneur with the resources of a bigger company. 
Not only are you buying a proven formula but also you can pick up the phone and get the help that you desperately need. Capital, speed of growth, motivated management, and risk reduction are just some of the benefits of entering the realm of franchising. 
The Big Question: How Much Does It Cost To Start A Franchise?
The biggest question everybody is asking when looking into investing in a franchise: How much does it cost to start a franchise? Well, the cost of entry is subject to change, meaning that it can vary depending on the niche that you decide on and the franchise brand. Convenience may come with a hefty price tag. 
Before making money, you need to figure out how to spend it. Setting up a budget will help you transform your dreams into reality. You'll be committing to the number on papers and, most importantly, anticipating future needs, spending, profits, and cash flow. 
Necessary expenses for getting your franchise up and running 
There are several franchising opportunities out there; the only difference is in the execution. If you'd like a more direct answer about how much it costs, it's necessary to reach out to the franchisor and have a little talk. It will be necessary to make an investment, but don't worry because you don't have to break the bank. In what follows, we'll list the major expenses you'll incur if you become a franchisee. 
The franchise fee
The franchise fee is practically a payment for entry into the system. As the franchisee, you've got the right to utilize the company's brand, products, and intellectual property. The payment can be made upfront or on an ongoing basis, according to the terms of the agreement. 
The franchise fee could include your training, guidance, territory analysis, and staff recruitment. Attention needs to be paid to the fact that several factors can be used to determine the franchise fee, including the singularity and complexity of the system, the profitability, the expected return on the investment, and, last but not least, the costs for development and acquisition.  
Set-up costs
The set-up costs include various expenses that come with starting a business. Examples include but aren't limited to general office supplies, industry-specific equipment, interior design, inventory, advertising/marketing, insurance coverage, and taxes. 
The franchisor will most likely inform you how the unit should look and which suppliers you should turn to, but you're responsible for the costs. Having enough capital to get open isn't enough, unfortunately. It's necessary to keep the business up and running, far into the future, until it becomes profitable.
Legal advice 
In the beginning, you'll need professional legal advice. The franchise disclosure document should be simple, but it's often the exact opposite. To be more precise, it's complex and requires expertise that you don't possess. 
Have a lawyer take a look at the franchise disclosure document. Because the contract is negotiated, it's the result of multiple authors with different agendas and styles. Last-minute edits and lack of coordination make the document extremely hard to read. 
You'll want a legal professional that specializes in franchisee clients, not franchisors. They will be able to save you from contingent financial loss and make you aware of the impact of your decision-making. 
Where is the first place to turn for financing? 
Needless to say, you can't finance the full cost of the franchise on your own. If you're not sitting on mountains of cash, you need a loan. Have a meeting with a financial institution, such as a bank, and discuss lending conditions.
You can borrow from a bank or credit union 
 If the franchise brand is relatively new or lesser-known, you'll be most likely required to make a capital commitment to be able to take out a loan. In some cases, in Canada for example (for all our OFWs there), a personal loan can offer enough cash to cover your business expenses. 
The money can be used for any type of expense, but there might be some restrictions in place. If you need money fast to fund your franchise, you may want to consider applying for a personal loan. Alternatively, you can borrow from a credit union. There are no penalties if you repay the loan early. Some credit unions charge less, while others charge more, so pay close attention. 
Reach out to the franchisor 
The best course of action is to speak directly to the franchisor, which will be able to provide tailored financing solutions designed. Companies such as UPS offer financing options for their franchise owners. Basically, you can go into business with the support of a credible system. 
If you use a residential property as security, you could borrow up to 100 percent of the purchasing price. It's necessary to prepare your documents ahead of time. Prepare a resume covering your personal background. Don't forget to bring financial statements from the past 12 months. 
Final considerations 
So, you've done your homework, checked out the statistics on success, and know that a franchise is one of the best ways of getting into business. Now all you want to know is, how much does it cost to start a Franchise. Every expense is worth the investment. Having a franchise is an exciting venture, even if you find yourself bootstrapped at the beginning of the journey. 
The costs to open a franchise are different for every company, so it's impossible to give an exact number. The franchisor will provide a very precise image of what it will cost to break into entrepreneurship. This is valuable information indeed. 
Keep in mind that there are infinite sources of financing available to help you launch your dream. Make sure you understand the requirements of your cash investment, above all. 
Finally, yet importantly, it's nice to be your own boss. Just think about it. You can earn a significant annual income and ensure quality control. Make sure that your business is a success by understanding all the costs involved in buying and running the franchise.  
The process is complicated, so you might want to hire someone who already is an expert. It will spare you headaches. You can trust the integrity of a professional. They won't let you down no matter what. 
Looking for Franchise ideas? Check out our general Franchise list and our list of Food cart franchise options.