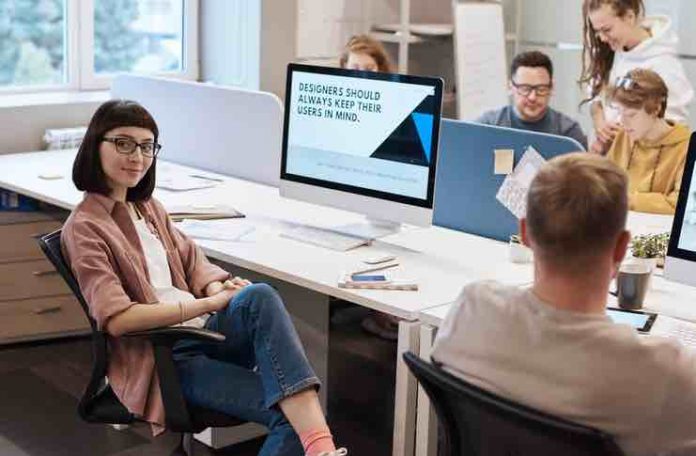 Thinking of starting an interior design business? You've reached the right place. An interior designer is a specialist who has the knowledge, skills, and creativity needed to create a stylish and functional space. Do you have these aptitudes? If you do, then you can look for a career in the interior design industry. 
But there's no defined road map to entrepreneurship in any sector. Variables come with any path, and you can bet that a profession like interior design requires even more effort. From using the right materials to working with the right experts and creating a unique brand identity, the road to starting successful interior design startups is riddled with trials and errors. 
It would help if you had more than an eye for decoration to stand out in the interior design field. You better get a degree from an accredited institution, expertise in fabrics and materials, knowledge of software, and health and structural codes required to construct a building. 
Sometimes, the artist in you may want to do things out of the box, but the clients' budget and construction codes can limit your options. Following this path can be tricky, but this article can give you a push to get the ball rolling. 
6 Guidelines You Should Know For Starting An Interior Design Business:
1. Create a list of services you'll offer
The first step is to determine the type of services you offer. As an interior designer, you can do many things, but you should make sure you don't take more than you can handle. If you want to design only apartments or nurseries, make sure you state it clearly on your website. 
Because the present context requires everyone to respect social distancing regulations, you may want to go the e-design route. In this case, make a list of services you provide (mood boards, paint palettes, 3D presentations, shopping lists). 
The services you can offer during the pandemic may be different from what you would usually provide, but you need to adapt to the market's needs. 
You should put all this into an organized business plan, and there are templates for interior design startups.
2. Focus on your specialty 
Everyone has a unique style and excels at it. If you specialize in the Scandinavian or Mediterranean style, focus on it because it allows you to target clients who share the same preferences. 
However, it doesn't mean you should have only clients who design their houses in this style. When you start an interior design business, you need to determine your style and specialty to target the ideal client. 
Before creating any service, ask yourself the following questions:
– What is my favorite design style?
– Do I want to focus on apartments or houses?
– Do I want to design homes for families?
– Do I design both interior and exterior spaces?
– Do I design bathrooms and kitchens?
The answers will help you identify your niche, style, and target public. It's vital for the success of the business to attract the right audience. 
3. Register the business name
Now that you know what services your interior design company and your target audience are, the real fun can begin. You need to find a name for your business, something unique and catchy that reflects your values and work. 
If you have a business partner, have a lengthy brainstorming session and write down every idea that pops up in your mind. Later you can combine words and phrases and come up with something that stands out. 
When you pick the business name, keep the following instructions in mind:
– Don't choose something complicated
– Don't pick words people find difficult to pronounce
– You can include your name 
– Use words connected to interior design
– Check if other local business uses the same name
Once you decide what the name will be, register it with your local authorities. Ensure you have all the needed licenses to start the company, so you don't experience problems later. 
4. Build relationships with contractors and suppliers
The smartest thing to do when you start an interior design business is to build good relationships with reliable and reputable contractors and suppliers. It's crucial to have connections with trustworthy professionals who deliver the products and services you need to complete projects. 
When renovating and decorating houses, you need various tools like Sugru mouldable glue, for example, to craft decorative elements and fix the items homeowners want to restore and reuse. Most homeowners want to preserve one or two items they are emotionally attached to, even if they're damaged or don't fit with the current house style. And it's your role as an interior designer to find a way to restore and integrate them into the new design. 
Try to build a network that includes appliance distributors, material suppliers, cabinet suppliers, countertop suppliers, textile suppliers, and general contractors. The more specialists you know and the more connections you establish with reputable companies, your business's more successful. 
5. Build a website
You've probably already talked with a website developer to build a beautiful website for your business. You create aesthetically pleasing houses, and you need your web page to match your style. Therefore, you need to consult with the web developer and brainstorm ideas to identify the best template.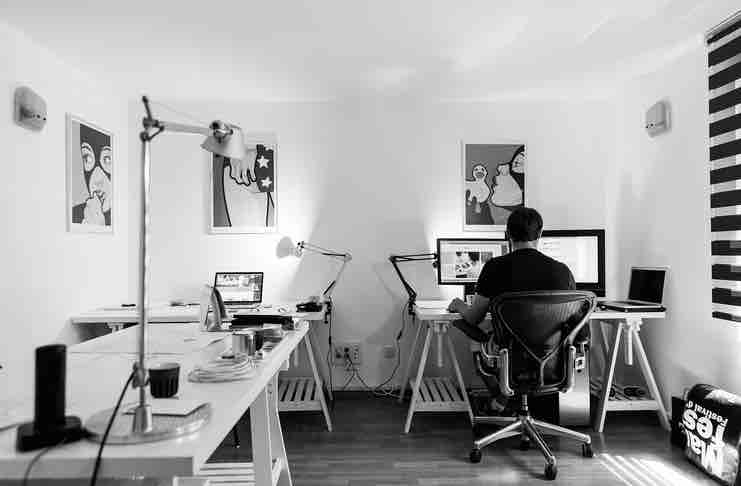 If you want to build it yourself, there are a couple of things you need to know:
– Register the domain name and hire a web hosting company
– Pick a platform (WordPress is easy to work with)
– Buy a theme
– Use stunning photos (preferably images of completed projects)
– Provide complete company information
– Include testimonials
6. Promote the venture
Now you have a beautiful website, and you're ready to work with clients. But clients don't randomly pick an interior design company, but they google it first. You need to promote your services and be consistent about it. 
Create social media profiles, use paid ads, craft business cards, attend network events and tradeshows, ask your clients, friends, and family to spread the word about your business, and join local associations. 
Starting a blog on your website is also helpful because it allows you to prove your expertise and connect with your audience. There, you can describe the process and challenges, and inside tips of how to start an interior design business.
Now you're ready to take the interior design world by storm. For more info, check these epic tips to find out what it takes for starting an interior design business. And if you're interested also in the construction business – check out our top 10 best construction small business ideas. For a totally different business idea – check out our tips about starting a Car Rental Business.  
Misha as a unique content writer has been working in the field of writing for over five years. She has written a lot of business articles and with this she has a strong grip over franchising. Misha as a great business writer knows about how to convert various marketing and businesses experiences into lucrative words. Misha by profession is an Electrical Engineer and besides her engineering skills, she knows how to run a successful business with a great reputation and position.