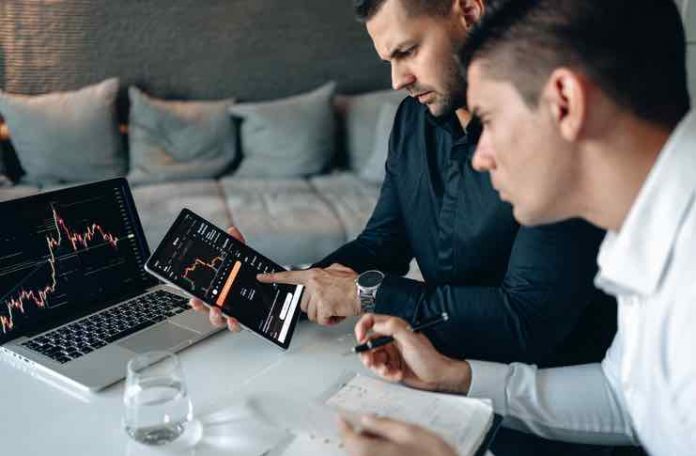 Searching for a short guide on Link Building SEO for small businesses? You've reached the right place. It may be that you have created a small business of your own. Perhaps you've invested in a quality website, and have some good social media pages too. The next logical step might be to initiate a digital marketing campaign. 
In some cases companies do this very thing, only to be disappointed with the results. They may be mystified as to why they have not generated online traffic, or secured new sales. Should they talk to a digital marketing company, however, they may quickly discover the answer: It's SEO or Search Engine Optimisation. It can be core to a business's online discoverability, and its capacity to make money. Do you want to know what link building SEO is, and how it works? Then read on. 
6 Point Guide for Link Building SEO for Small Business:
1. It's All About Searchwords 
If you enter 'beach shoes' into Google and press 'enter,' you will then observe a list of different websites featuring them. Those at the top of the search results may have the words 'sponsored site' next to them. This means the companies have paid to appear there, but it doesn't guarantee they are the best choice for you. In fact, the public is becoming wise to this. 
As a result, a company may only receive 15% of its online traffic this way. Over half will be acquired through peoples' general searches. That means it's highly important for websites to include the search words people are entering on browsers like Google. 
If small businesses secure the help of professional companies, they can become even more effective in this area. We can learn here that people are going online to learn about search engines and keywords. They also want help with their digital campaigns and optimizing Google tools. 
2. The Power Of Strategic Content
Once a business knows the search words that potential customers are using, they need to build them into their websites so they can be discovered. One way is to feature them in their product descriptions. 
Blogging is a powerful tool for company websites, enabling them to increase their number of backlinks by almost 100%. Engaging quality content needs to be created on a regular basis, and it needs to be rich in links and search words. Both content writers and copywriters can be employed to increase a website's online traffic, too. The more links there are to a website, the greater its authority becomes. 
3. The Need For A Quality Landing Page 
It's not enough that SEO techniques have brought potential customers to your website: they need to be happy with what they discover. The home page should be user-intuitive and have smooth navigation, whether a person is using a computer, tablet, or smartphone. If the page takes too long to load, people may go elsewhere. 
Each page should have colors and branding that are consistent. The landing page should clearly set out the product or service's contribution to the person's needs. Rather than reading a ton of information, people often like personal videos from the product provider. They want to understand the philosophy behind the business, be it environmentally friendly or focused on certain peoples' needs. 
4. Adaptability Is Essential  
Every year, Facebook and Instagram change some of their engagement rules. This means that last year's strategy for gaining followers may not work this year. The same thing applies to the world of SEO. Whilst a company may have used a number of key search words to attract online traffic, they could become dated and obsolete over time. 
Because the goal posts are frequently changing, it's important that companies understand digital marketing strategies, and stay abreast of current trending keywords. Companies are soundly advised to learn about such things as domain authorities and backlinks as a result. 
5. Harnessing Analytical Data
Whilst small businesses don't have huge budgets, there are some relatively inexpensive SEO tools they can use. 
Such technology can help companies compare the website traffic before and after a digital campaign. If it was unsuccessful, they can conduct more research and change their strategy. It's also possible to use software that will audit a business website from an SEO perspective. 
6. Request Customer Reviews 
This is a key factor these days in Link Building SEO. Clients should be encouraged to post their feedback online, following a purchase. This is another great way to increase a website's content. If the customer uses some of the search words in their response, so much the better. 
It's also worth a small business learning about sitemaps, and the best way to use metadata. When all these different tools and strategies are put in place, a company can become more powerful in achieving its goals. Online enquirers can find the website, and revenue may be generated. 
Want to read more of our latest posts? Check out our article about the importance of Local SEO for your business.
Arun is an avid blogger and business expert. He's been in business from the moment he finished school and hasn't stopped growing ever since.