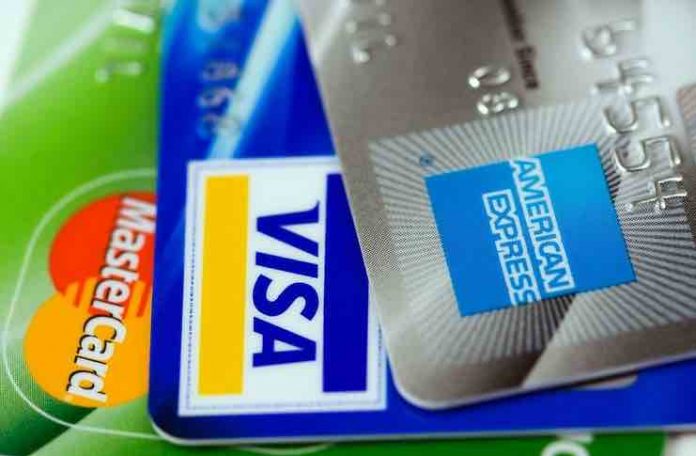 Are you curious about the history of Credit Card Shopping? How did it all begin? Well, in this post, we'll try to provide you with how things evolved. 
With Bitcoin, Cryptocurrencies, Digital wallets, and the advancement in technology, some believe that Credit cards will disappear in the near future. Others believe that Credit Cards will just get smarter and better, and remain with us for a very long time. Using a credit card for shopping is nowadays as common as it was paying with cash in the past. Not only do people living in big cities use these smart little cards for shopping, but those in remote villages use them in abundance too. 
If you're not familiar with what exactly is a credit card, let's start at the beginning.
What is a Credit Card?
A credit card is a smart rectangular-shaped card made of plastic or sometimes metal issued by a bank to those who have a bank account. A credit card makes it easier to shop in brick-and-mortar shops or online or withdraw money anywhere.
When Was The First Credit Card Designed?
The history of the credit card began in 1946 with John Biggins, who designed our modern-day credit card. In 1950, an innovative way of paying was made familiar to the masses by Diner's Club through a quadrilateral card known as a "credit card." 
Franklin National Bank's First Charge Card
Later in 1951, the first-ever Charge Card was introduced by New York's Franklin National Bank. The bank provided these cards to its loan clients. Back then, the merchants used to copy the information on paper (there were no computers back then!). A limit was specified and the loans were provided through these Charge Cards. 
American Express Launches The First International Card
In 1958 American Express stepped in and introduced their first card. They called it the American Express Card, and it was used for shopping, travel, and entertainment. The American Express card was the first credit card accepted all over the world.
The same year Bank of America issued their first credit card, which was called BankAmeriCard. This card was limited to California only, but Bank of America did a smarter move a bit later.
Bank of America is The First To Give Its Card to Other Banks
It was Bank of America that issued their BankAmeriCard to other banks, who provided it to their customers. It was an innovative move that helped expand credit card shopping to more people. For the first time, many banks were issuing the same credit cards. 
The Interbank Card Association

Bank of America's move was bold and enticing. In 1966, it led fourteen banks in New York to join forces and compete with the BankAmeriCard and its licensing program. They called it the Interbank Card Association, or ICA. This gave a new turn to the credit card shopping history. Unlike BankAmericard, ICA wasn't dominated by one bank. It was managed by an association of member banks. However, it was an umbrella organization for Master Charge, which later became MasterCard. 
The Birth of Master Charge (Today, MasterCard)
In 1969, the Master Charge card was created by Interbank. A few months later, First National City Bank merged with Interbank and merged its unique Everything Card with Master Charge. 
10 years later, in 1979, Master Charge was renamed "MasterCard". Today, MasterCard is the 2nd largest credit card company with over 230 million cardholders.
The Use of Voice Authorization
Credit card shopping wasn't always as easy and simple as it is today. Back then, there were long procedures for credit card transactions and transfers, which were required to ensure the safety of the public's money. 
Forms were run through a printer alongside the card to get the imprint of the card number on the form. The forms were then signed by the owner and sent to receive the payment. In some remote places, this ritual is still going strong.
Phone authorizations were next in line. A phone call was made to the cardholder to ensure that the owner and no one else used the money. This process required time and was lengthy as people had to wait for the calls.  
The Availability of ATMs
The first ATM made its public debut in 1969, at Chemical Bank in Rockville Center, NY. It was the first time people could use an automatic teller machine that dispensed cash to them. Soon these ATMs were all over the world, and people used their Credit Cards to withdraw money everywhere.
Nowadays, one of the most popular forms of credit card shopping is actually done through ATMs. These ATMs are available almost on every street in the Philippines. A critical factor is that if you can't find your bank's ATM – you can always go to any other local ATM and withdraw money from there. It only charges you a bit more, but in desperate times, it can save your day.  
The Future of Credit Card Shopping
With more and more advancements towards betterment and Fintech technology, the future of credit card shopping is bright.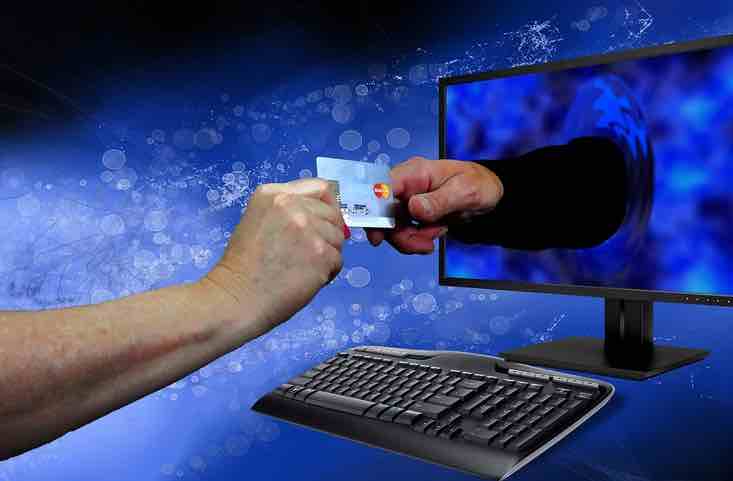 Banks are adding more and more features to their phone banking apps that allow us to control our credit cards through an app. All of us will soon be able to turn our Credit Card on and off whenever we want – on our phones, limit how much we spend, where we shop, and much more. If we can just turn our credit card on for a specific buy, and turn it off right after –  we'll be able to reduce fraudulent transactions – big time. 
New features will also include the option to monitor with your phone all sorts of recurring credit card payments, like Netflix – that you suddenly want to stop.  
The integration of credit cards into our phones will grow bigger and smarter. Soon, we'll be able to leave our card home and use our phone instead. But the biggest advancement, to my opinion, will be the integration of AI technology (Artificial Intelligence) into our credit cards. Imagine our credit cards talking to us, suggesting to us what to buy according to previous transactions, telling us the best payment options, and more…
Want to read more about Credit Cards? Check out our guide about the best credit cards in the Philippines.
Arun is an avid blogger and business expert. He's been in business from the moment he finished school and hasn't stopped growing ever since.