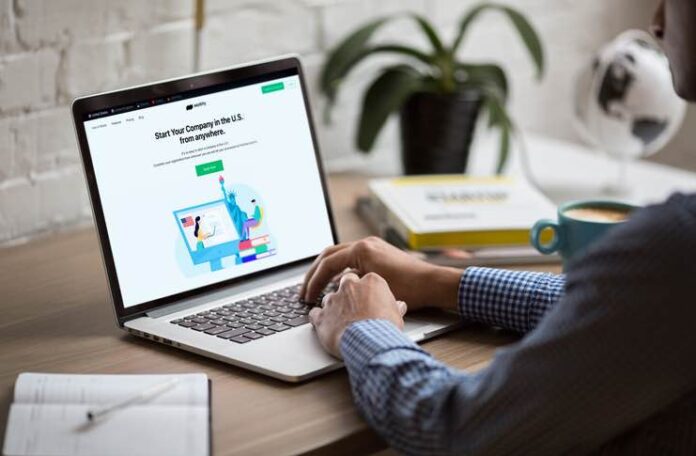 Fintech company Workhy effortlessly completes incorporation procedures online and provides financial process management services for entrepreneurs worldwide.
In addition to speeding up the company formation process, Workhy helps entrepreneurs with online bookkeeping, tracking tax-related transactions, storage, and display of business documents digitally. They also present a wide range of additional services like brand registration, opening online bank accounts, designating registered agents, and providing business addresses for its members.
Workhy provides an end-to-end solution to the complex nature of starting and running a business by enabling all processes to be monitored on a single platform. Their software can also be integrated with products of other fintech companies such as PayPal, Stripe, and Wise.
"We aim to give people the opportunity to do business wherever they want without any physical limitations," they say on their website. Workhy currently offers services in 5 countries, including the US, the UK, Germany, Estonia, and Turkey. But they plan to expand this list soon by adding new countries based on their research to identify the most advantageous locations for entrepreneurs.
What exactly are FinTech Companies?
FinTech is the shortcut name for Financial Technology, which is basically a broad range of companies and startups that focus on providing financial services software that makes things easier for us, entrepreneurs.
Some of these FinTech startups automate old-style finance procedures, making them easy and simple to complete, by anyone.   
How do FinTech startups help entrepreneurs and small businesses?
They simplify old and complex finance processes – making them accessible to the general public.

AI (Artificial Intelligence) solutions are creating new ways of making business procedures smarter and faster.

Automation solutions are helping small businesses become more flexible and agile – leaving them more time to focus on the quality of their product and services.

Big Data that FinTech startups provide to small businesses helps strengthen a business's long-term resilience, making it easier for entrepreneurs to acquire critical data for improving products and performance.

They allow entrepreneurs to easily manage and control critical business processes like paying suppliers or paying bills, accepting payments from clients, and more. 

They make lending for small businesses easier, simpler and far less complex than before. 
What are some examples of FinTech startups?
 Well, there are lots of Digital Waller services that allow us to easily pay with our mobile phones. There are online or mobile lending platforms that offer unique lending access for any sort of business. There are FinTech companies like Workhy that help entrepreneurs in their incorporation procedures, online bookkeeping, tax issues, and much more.
Want to read more of our latest posts? Check out our post about why investing in a Franchise can be a smart financial decision.