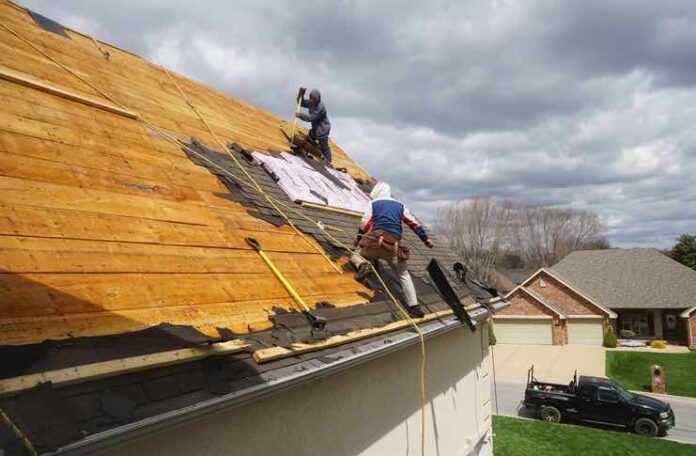 While introducing technology to roofing was a great leap for the industry, many companies continued to use paper and spreadsheets to estimate their project's costs and hand measure roofs. But over time, these practices proved to be slow, creating difficulties in tracking materials and the like. Additionally, getting an accurate roof estimate isn't often easy when done manually.
That's when Roofr came along. Richard Nelson and Kevin Redman teamed up with the sole purpose of creating a platform that roofing contractors can trust, fast-tracking the roofing process instead of inhibiting it.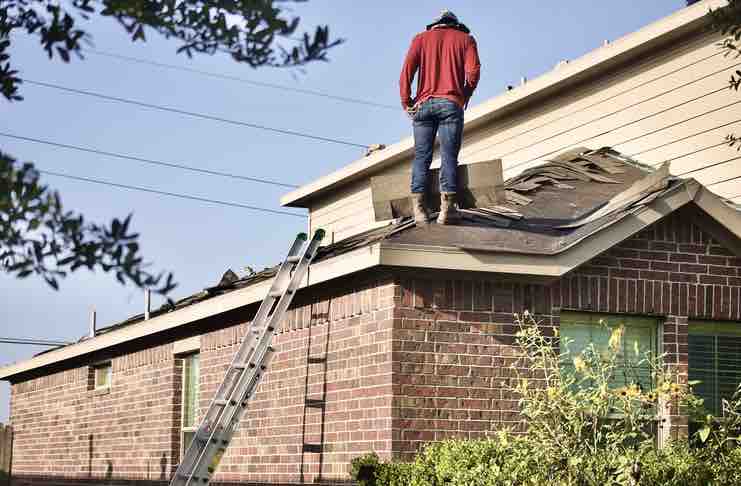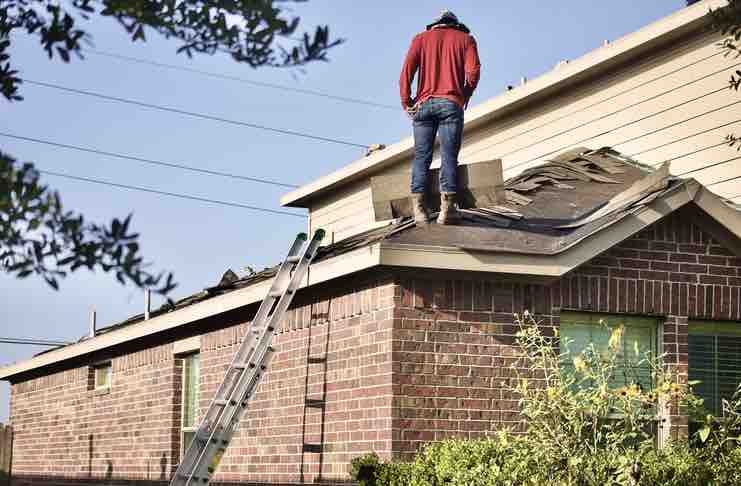 Today, Roofr is revolutionizing how roofing companies carry out their projects. Moreover, it's easy to use and is available for all companies regardless of size. With Roofr, you get accurate roof measurements, stunning proposals, detailed roof reports, and estimates—the whole package. 
It's no secret that Roofr is among the best roofing software on the market. But how did it get there exactly? Here's a peek behind the curtain.
How Roofr became one of the best roofing software in the Market
Roofr was motivated to create a platform that roofers can confidently use to streamline their roofing process. Aside from its dedication to serving customers, the platform embodies resilience and unconventional thinking in wanting to provide the best service to its users, like most good startups these days. 
With this in mind, Roofr equips its users with top-of-the-line features. Here's a rundown of these features:
User-friendly interface

– You can easily navigate the software and access all available services immediately. Even new and less than tech-savvy users can use the tool. It's easy to work with, as it was designed by roofing contractors for roofing contractors.

Accurate roof estimation –

Roofing contractors can develop efficient, reliable, and accurate estimates for their clients. It fashions a project calculator and an Instant Estimator for generating estimations in seconds.

Inclusive project management

– The project management feature helps roofers manage projects from start to finish. With this feature, you can create tasks and assign them to team members, communicate with them, and track their projects' progress. You can even generate a project report.

Affordability –

The platform offers pocket-friendly plans for every roofer's budget. The best part is that there are no fees hidden behind the curtain—you know what you'll get from the start. The Pro plan is just $49/month, while you can use the Premium plan at $149/month. There's also a free plan for users who aren't ready to commit themselves before trying out the software.

Customizable and scalable –

You can customize the software to meet the needs of your roofing company. On top of that, it's scalable and grows as your roofing business grows.

It's a perfect fit for every roofing company, whether it's a small business or an enterprise. 

Quick turnaround for reports –

With Roofr, you can finally eliminate the wait for slow forthcoming reports. Imagine getting your reports back in hours—that's the power of Roofr. However, the speed at which you get the report depends on your plan. With the free plan, the report is ready after 24 hours. The Pro and Premium plans have 6 and 3-hour turnaround times, respectively.

Cross-platform –

You can access unique features from an operating system of your choice, regardless of whether it's a phone or a computer. This feature has made the software accessible to any roofer, leading to its rise.

Excellent customer support –

Roofr provides excellent support to its users. If you have any questions, their team is always available to help you. Customer support provides help to Roofr use through:

Help articles

Explainer videos

Frequently Asked Questions (FAQs)

Podcast
Support of this level has led to many roofers shifting to the platform, making it one of the most sought-after software on the market.
Customer Relationship Management –

Maintain great relationships with your customers. Additionally, you can create customer profiles and track marketing campaigns.

CRM

helps ensure that you satisfy your clients. This increases customer loyalty, hence improving customer retention.

Cloud-based –

The software is web-based, and you can use it from any place at any time, eliminating the need for contractors to be in their offices. This kind of flexibility works well with many contractors and makes it the best.

Generate professional-looking contracts –

With Roofr, you can create stunning proposals that provide accurate information right from reports. This makes it easier to win clients, as you cut the time it takes from contract delivery to signature.

Time and money saving –

With this tool, you can create invoices to save time. You don't need to acquire a separate roofing estimator and material calculator, saving you money as well.

Easy to integrate with other software

–

Roofr works with

Google Maps

to help identify the exact location of your building. Google Maps and Roofr's satellite imagery work simultaneously to give you perfect roof measurements.
Check out their Instagram page for more:
 

View this post on Instagram

 
Roofr Reviews
There's a reason Roofr registers 4.7 stars out of 5 on Capterra: the software is reliable! But don't take it from us. Here's what some top roofing businesses had to say about Roofr:
Kansas City Roofing Company
Measurements are always accurate and TIMELY!! Each report has HD Imagery on top of scale drawings. A+plus ESPECIALLY AND REGARDLESS of the price point!!! I don't recommend it I SUGGEST it!! THANK YOU ROOFR!!
World Class Roofing
I have used Roofr for 2 years now. I have enrolled the last 2 companies I worked for and now I use it for my own roofing company.  The roof diagram impresses the homeowners and gives them the confidence that they are dealing with professionals.
Well, there you have it. If you want to grow your business too, consider booking a consultation with Roofr.
Want to read more of our latest posts? Read about the future of heavy Industries in the Philippines.