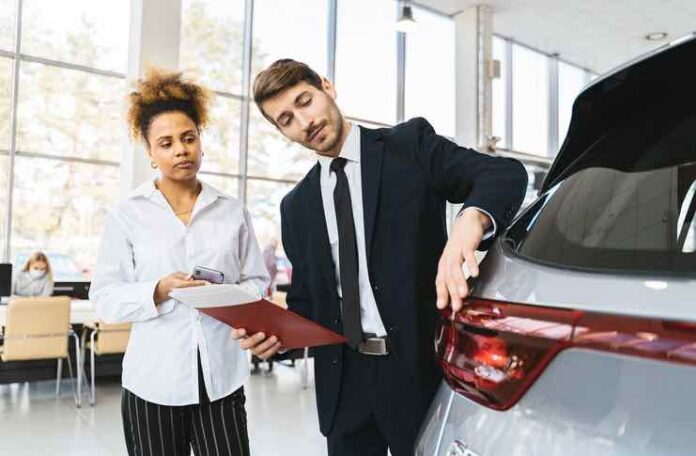 If a generous benefactor gave you the option to choose a car for your business, you would probably go with one of the latest models of vehicles released this year. There are plenty of advantages to choosing the newest cars available, as these will likely have the most advanced safety features and creature comforts. These can help you enjoy a better driving experience and give you peace of mind while on the road. And since you're getting the car fresh from the dealer, you can expect it to be in pristine condition and unlikely to give you any trouble, especially if you treat it right from the beginning. 
Alas, purchasing a brand-new car is a significant financial purchase for a small business, and not all Filipino small business owners can count on a windfall to finance their new ride. It's highly likely that you will have to work on getting a car on your own. Unfortunately, the price of a brand-new vehicle can make it seem like purchasing your own car is an impossible task in this economy. This, however, does not mean that getting a good car for your small business is just a pipe dream. If you can adjust your expectations, there are cheaper private transportation options on the market. Prospective car owners on a budget can look at the following choices:
1. Repossessed Vehicles
One of your best chances of finding a mildly used and relatively new vehicle is checking out the collection of repossessed cars in the Philippines which banks often maintain. Repossessed cars are units that banks have reclaimed after the original buyers defaulted on their car loan payments.
These vehicles are considered secondhand because they have been previously owned and used, but they're the closest thing to buying a brand-new car at a more affordable price. These units were surrendered to banks not because they had inherent design or performance issues, but because their previous buyers were no longer able to keep up with their financial responsibilities to lenders. 
Most repossessed cars on the market are quite new, and it's not out of the ordinary to spot a repossessed car for sale from a vehicle line that was released just a year ago. Hence, if you're aiming to buy a new car model at a more affordable price, check with your bank to see if they have units in storage that they can recommend to you and help you finance. 
2. Models from Previous Years
The merits of buying a newly released car model are pretty significant, and there can be noticeable differences between driving a brand-new car and sitting behind the wheel of a model that has been on the market for a few years now.
That said, the technology behind these vehicles doesn't exactly undergo drastic changes in just a year. While it's true that there are often stark differences between a 2020 and a 2021 model from the same car manufacturer, they won't necessarily be important to all car buyers. 
If your standards for your future vehicle aren't set in stone, then choosing to buy a new unit of a model that was released a year or so ago is a more practical and affordable choice compared to getting a brand-new model. 
While these older models won't exactly have the same features, they will likely have qualities that matter more to the modern car owner, such as improved safety design and a number of capabilities for tech-savvy motorists. In case you want to improve the original equipment that the model comes with, you always have the option to purchase upgrades once you've completed the payments for the vehicle. 
3. Secondhand Vehicles
Now, if all you're really concerned about is having a reliable vehicle to take you to and from your intended destination with relative safety, ease, and comfort, you can go for secondhand vehicles. These cars have been used by their previous owners and are often sold to help finance the purchase of their replacement vehicle. It's also possible that some of these units are being sold because they are starting to show performance issues and fixing them isn't worth the trouble. You should check the option of buying a used car.
Secondhand vehicles are often more affordable compared to older or repossessed models, which makes them a primary option for people on a tight budget. At the same time, though, since the cars are coming from private owners that you may not be familiar with, you should bring a trusted mechanic along to first examine the cars for issues. This way, you know exactly what you're getting for your money, and you're prepared to undertake any responsibilities that come with choosing a more affordable car option. 
If a brand-new car model is just outside of your budget, worry not. There are more affordable options that will enable you to get a car for less. Consider exploring the above-mentioned options when you are car shopping, and you're certain to find a good ride that will meet your standards and fit right into your budget. 
Want to read more of our latest articles? Check out our tips on how to make your business trip as smooth as possible.