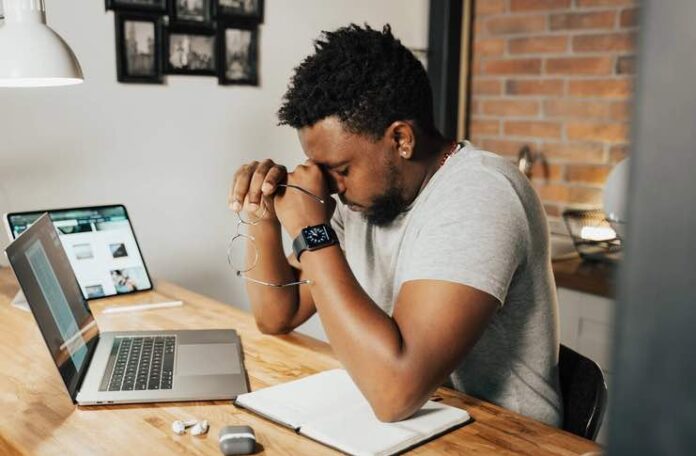 Whether we live in a smaller or larger living space, we all deal with the lack of space at some moments and constantly wonder if the furniture arrangement could have been more intelligently designed, with more details and effective use of corners, etc. 
Indeed, you can free up space in your home office without spending a lot of money by strategically arranging furniture, getting rid of unnecessary items, and adding a few more smart innovations. So why not make your office feel cozier and more inviting? Here are a few tried-and-true methods for getting more space! 
Get rid of what you don't need
If you really realized how much chaos is costing you, you would reconsider thinking that tidying your workplace space is expensive. Therefore, get rid of everything you don't need or use by clearing clutter, opening long-closed cabinets, recycling unwanted papers, and more. Take stock of your surroundings and sort out whatever you haven't used in more than a month. Start by questioning every office item "Are you truly necessary?". In other words, pay close attention to specific elements of the room you are working in. 
Have a malfunctioning printer? Either send it in for repair or toss it. Immediately.
Don't forget about trinkets, business gifts, live or fake plants, and decorations that just gather dust and make the office look disorganized. Your priceless memories can be kept in a box; however, there is no need for them to take up space on the shelf, where you are typically too busy working to even see them.
Even modestly sized rooms can be effectively utilized as a home office. Start by increasing storage capacity by mounting shelves in the bedroom, bathroom, and kitchen, hanging your bike on the wall, and adding bookcases above the front entrance. Your life will be more enjoyable if you get rid of the pointless items and cleverly arrange the ones that stay.
Watch this to get a few more tips:
Organize better
The organization of your office has a significant impact on your productivity, so cleaning up your workspace will encourage you to foster the culture you need to meet your company's objectives. This is a compelling reason to get you to work. The process of organizing the office can be completed day by day, little by little. It will be a lot simpler if you approach this as a project that will help you get more free time, and earn more money! 
You can start by rearranging furniture, or buying multifunctional ones. For example, secure self-storage will provide solutions for offices in an innovative, smart, and maximum-use way. One is for sure, you will be more productive and waste less time if your office is tidy and organized!
Examine the folders and archive
The necessity for document storage and printing has substantially decreased as today's economy is nearly entirely digital. Consider the kind of documents you can digitally archive. Moreover, if you're already doing it, clean duplicate directories from your archive. Your computer's memory contains a ton of information that you've used in the past but no longer require. Take everything out. 
Likewise, make sure you secure any folders you make on the computer you're presently using by uploading them to an external storage device or the cloud. It is difficult to decide to entirely restructure the area in which you are used to working, but once you make that decision, everything that follows is a lot simpler and just requires upkeep. Start small and you will notice a difference very quickly.
Gain control of your cables
Every office seems to have an exponential increase in the number of cables, from HDMI cords and headphone dongles to phone and laptop chargers. Keeping those cords under control can be a never-ending struggle, whether they are on top of or underneath your desk. Some people opt to ignore this problem, but when a problem arises with any of your equipment, this disorganization can significantly slow down the process of finding and fixing the issue.
Watch this awesome cable management clip to learn more:
Improve lighting 
The home office has evolved into a crucial area in even the largest home or tiniest apartment as more and more individuals choose to work from home. One of the crucial things to have is proper lighting in your home office (read this article to learn why it's so important).
Watch this to learn more:
There won't be glare from the computer monitor because lighting has been provided behind you, on the computer, and over the reading area to lessen eye strain. Similarly, avoid slouching over or using e-readers by placing your computer monitor at a convenient distance from your chair. You'll be able to work longer and more safely if you lessen eye strain.
If you are determined to grow your business and gain profit, keep your office organized and functional! 
Want to read more of our latest posts? Check this post about the difference between Real Estate Tax declaration and Title.
Danella Yaptinchay is the managing director of Full Suite, a service company providing back end support to small businesses. She is a cofounder of Co.lab, a coworking space, and of the media company Homegrown.ph. In constant pursuit of balance and self-development, she tries to apply the practices of yoga to her daily life.