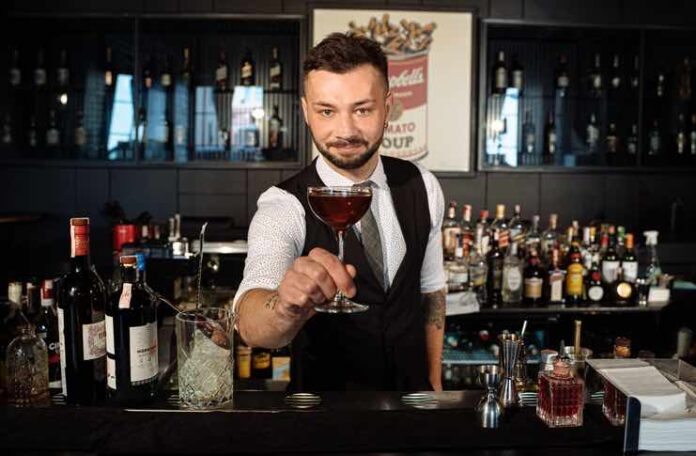 The market of bars and nightclubs is incredibly large. For example, in 2022, it was worth $26 billion in the United States. This is a highly competitive niche that already has serious players and public favorites. Opening a franchise is a way to offer people a place they already know and love. 
For an entrepreneur, this means less effort to open a bar and a clear step-by-step plan from the franchisor. So, let's find out what you can face on the way to opening a bar.
Research and Planning
Usually, the journey begins with choosing a franchise. Some options can be found here. When considering the agreement, find out what support the franchisor provides:
Support during work (help with choosing a location, software, etc.).

Education and training (regarding the menu, staff, and service quality).

Marketing support (SEO, website development, social media launch, providing templates for ads), etc.
It is best if you have your own lawyer to help you study the contracts and terms and conditions.
Funding and Investment
Usually, business owners clearly indicate how much money a future franchisee will need. The main items are:
initial franchise fee

Initial investment (the total amount you should have to start the bar)

net worth requirements (your assets minus loans, mortgages, and other liabilities)

cash requirement

royalty fee (a percentage of profits or a fixed amount paid to the franchisor periodically)

ad royalty fee (payment for the promotion of your place as part of the network)

the term of the agreement (usually, after its expiration, the franchise can be purchased again but at a lower cost)
When preparing a budget, you should include operating expenses for at least 6 months.
Legal Considerations
The legal aspects of franchising differ depending on the country. The entrepreneurs often sign the following agreements:
Franchise agreement;

A non-disclosure agreement that prohibits the franchisee from sharing commercial information with third parties;

An exclusivity agreement that grants the franchisee the exclusive right to use the franchise in a certain territory;

An intellectual property agreement — permission to use your franchisor's IP.
Business registration, obtaining permits from public utilities, and food and alcohol licenses are subject to local laws.
Location and Buildout 
Let's look at a few nuances.
Location
The right place for a bar should meet many requirements. It should have high traffic, be clearly visible from the road or pedestrian zone, and be close to houses or crowded places.
Sometimes, it is difficult to find such a place. In this case, there are several tricks. For example, you can buy out a functioning bar and open your own place under a new brand. Another way is to find a place that will soon become populated. For example, when large factories start operating in small towns, the population density increases. And this is a potentially profitable place for your bar.
Design 
Usually, franchisors have requirements for the design of the bar, as it should be in line with the overall concept of the chain. They can advise you on a designer or control the result of the work of the designer you hire.
You will most likely be provided with a list of equipment for the bar. It usually includes:
refrigeration and dispensing equipment

glassware

supplies for the bartender

list of alcohol

 
Staffing and training
Franchisors usually have a list of quality standards, requirements for each employee, and job descriptions. This will make your job much easier as you'll have a step-by-step plan for staff training. Your task is to find people who share the values and ideas of the bar.
Marketing and Promotion
Franchisees usually follow the general advertising strategy of the chain. Your bar will have a similar mission: for example, "a place for loud music and delicious cocktails" or "a cozy bar to meet with friends."
You should use as many channels as possible to advertise your bar: outdoor advertising (including a prominent sign), social media, and targeted and contextual advertising. An online presence is a must.
Choosing a POS System
To make business management convenient, use a POS system. This is a program that stores information about menus, prices, ingredients, and inventory and allows waiters to accept orders and payments.
For franchisees, it gives an opportunity to remotely control various parameters of the bar, for example, the most popular dishes or drinks. The owner can track the goods and control the work of the employee responsible for purchases. The POS system also allows you to display financial receipts.
Considering that franchisees need to collect all business statistics for consultations with the franchisor, a POS system is essential. Check out this resource for details about the POS system.
Is a Franchise Worth My Efforts?
Buying a franchise is an easier way to start a bar than starting from scratch. You get a guide from the franchisor on how to start a business and enjoy the streamlined processes. At the same time, you have many requirements, primarily financial ones. If you don't meet them, then opening a bar from scratch under your own responsibility may be the solution.
Want to find more franchise opportunities? Go to our homepage at FranchiseManila.com!
A graduate of Marketing Management who tried his luck with Sales and soon found himself writing for a living. He began as an Academic Writer before turning into online content and getting serious with his own blog. He daydreams of embarking on an exploration of what the world has to offer while finding inspiration to put his thoughts into writing. He currently contributes for WhenInManila.com. You can check his own blog at themusescamecrashing.wordpress.com.