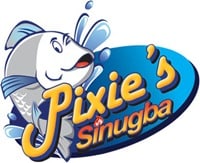 Pixie's Sinugba started out with Pixie, nickname of Sylvia Marie M. Valencia, asking her mom to prepare for her a new food, something that is different from the same old conventional food that she was always having, that wood fit her diet as an athlete.  At that time Pixie was playing basketball in her college and since their family was already in the seafood business with the boneless bangus as one of the products, her mom thought of preparing a healthy and high protein grilled boneless bangus for her.  Pixie of course liked it and shared it with her friends.  It eventually became a hit among their friends and families and so this gave them the idea of building a business out of it.  In 2003, the first takeout outlet in Mindanao Ave., Tandang Sora, Quezon City, Philippines was established.  Since then, it has continued to grow and to build its name as a seller of one of the best tasting grilled boneless bangus in the country.  In 2007, the company was organized into a corporation called Pixie's Sinugba Inc.  Their business continued to grow more and they then opened its products for franchising. 
Pixie's Sinugba has a take-out and dine-in outlets.  Their take-out outlets only offer mostly their famous grilled boneless bangus while their dine-in outlets offer a variety of Filipino meals other than their grilled bangus.
They are a member of the Philippine Franchise Association (PFA).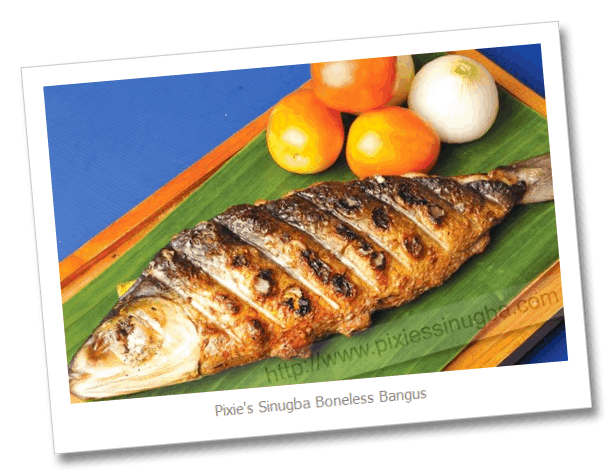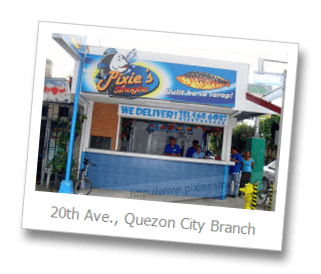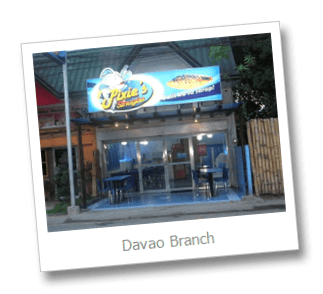 Pixie's Sinugba Franchise Fee
Pixie's Sinugba franchise is available as a take-out counter, semi-dine-in, and as a full restaurant.  The franchise fee ranges from P280,000 – P500,000 for take out counters and P800,000 for dine-in.
Total capital investment is around P800,000 for take-out counters and P2,000,000 – P7,000,000 for dine-in outlets.
Franchise Inclusions
Pixie's Sinugba Franchise includes:
franchise

rights and

fee

construction

/ renovation

training

and assistance

marketing

and opening support

equipment

and furniture

permits

and licenses

kitchen

and dining wares

stock

guarantee deposit worth P150

,

000
Other Information
Terms:
6 years and renewable
5% royalty fee
2% national advertising fee

area

size should be a minimum of 40 square meters to 180 square meters
They are also open for franchising outside the Philippines including:
USA
Hong Kong
Canada
Indonesia
Middle East
Malaysia
Contact Details
For more information regarding Pixie's Sinugba Franchise, feel free to contact the company through any of their contact details below.
Website: www.pixiessinugba.com
Email: franchise@pixiessinugba.com
Telephone no: (02)455-4487
Fax no.: (02)920-8357
Address: 3 Road 1, Brgy. Bagong Pag-asa, Quezon City, Philippines
Jack is a self-made entrepreneur, who actually started out in the Military, then worked for the Government for a few years, until he finally made that bold step and started out his own online and offline businesses. He's never looked back ever since, and hasn't been happier…