This successful restaurant business first started out right in the owner's kitchen, her love and passion for cooking has been the inspiration of putting up Cucina Victoria. The restaurant's concept is mixed Italian and French cuisine, as well as other globally inspired dishes. However, the tastes of these international dishes were adjusted meticulously to suit the discerning taste of every Filipino customer. Aside from the delectable dishes Cucina Victoria offers, the reason why patrons are not getting enough of it is the very cozy Mediterranean ambience, with refreshing mix of colors that make the diners feel so welcome in a vibrant kitchen! Thanks to the friendly waiting staff as well, that make every diners' visit a memorable one. The restaurant's sumptuous dishes gained a soft spot in every customer's heart, truly worth coming back regularly for.
Cucina Victoria's Most Popular Menu:
Funghi al'erbe
Lentejas
Beef Salpicao
Cucina Victoria's Bruschetta
Capellini Giaponese
Gambas
Clam Chowder
Oriental Salad
Pizza Margherita
Creamy Salmon pasta with Asparagus
Cucina Victoria offers desserts as well such as:
Natilla
Double Temptation
Apple Pie A
La Mode
Sandwiches, Coffee Concoctions, Juices and Shakes are served as well.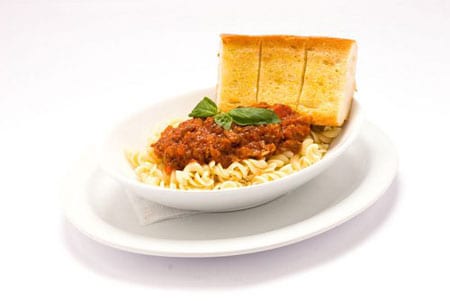 Cucina Victoria Franchise Details:
Php 1,200,000 – Franchise Fee

 
With the inclusion of the following:
Use of the proprietary marks and trade name
Proposed site evaluation and approval
Supervision of the outlet construction
Franchisee, Management, Kitchen Crew and Service Crew Training
Procurement Program
Marketing assistance
Pre-opening assistance
Grand opening assistance
Post opening assistance
Operations Manual
Research & Development

 
Franchise Agreement: 8 years
Renewal term: 8 years
Outlet Investment: Php 6,500,000 in estimate
Royalty Fee: 5 % of gross sales 
Cucina Victoria Franchise Benefits:
Business system utilization
High quality menus and food service offered
Proven profitable business venture
Name recognition and credibility of the brand
Effective Field Service
Promotional assistance
Operational support will be ongoing
Steps on how to own a Cucina Victoria Franchise:
Submit the form from this link: http://www.rkfranchise.com/wefranchise/cucina/index.htmand Cucina Victoria will send you the Franchise Kit back. Then, submit the Letter of intent and Confidential Questionnaire.
The application will be evaluated by the Corporate Company of Cucina Victoria.
You will be invited over for the further discussion of the Franchise details.
Receiving of the Franchise Offering Circular.
The proposed location will be evaluated, signing of the Memorandum of Agreement if needed.
Signing of the Franchise Agreement if the location is approved.
Setting up of the Outlet.
Training of the franchisee and the required staff will begin.
Opening Assistance will be received.
Grand Opening of the Cucina Victoria franchised outlet!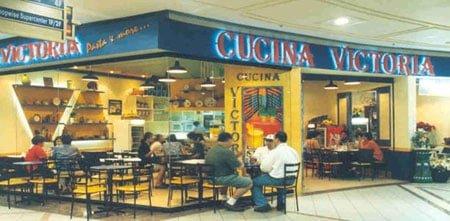 Contact Details
If you're interested with the Cucina Victoria Franchise, you may get in touch with them through any of their following contact details:
Website: www.rkfranchise.com/wefranchise/cucina/index.htm, www.cucinavictoria.com
Facebook Page: www.facebook.com/pages/Cucina-Victoria/195925137085310
Contact them also through RK Franchising Consultancy: 
Manila Branch:
Email: rk@rkfranchise.com, rkfranchiseconsultancy@yahoo.com 
Phone nos.: (02)912-2946, (02)912-2973, (02)955-0734
Fax no.: (02)911-1966, (02)912-2973
Cebu Branch:
Email: rkcebu@gmail.com
Phone nos.: (032)253-5010, (032)254-0473
Address: RK Franchise Consultancy Inc., G/F Minnesota Mansion, 267 Ermin Garcia St., Cubao, Quezon City, Philippines
Jack is a self-made entrepreneur, who actually started out in the Military, then worked for the Government for a few years, until he finally made that bold step and started out his own online and offline businesses. He's never looked back ever since, and hasn't been happier…