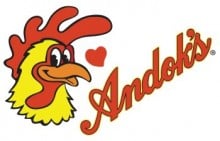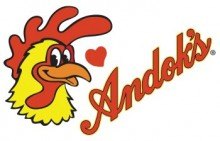 The Andoks Franchise started out as a small outlet located in Baler Street corner West Avenue in Quezon City in 1985.  They originally started out in the business of primarily selling "litson manok" or roasted chicken but overtime, they've included additional products complimenting their now famous litson manok.
Their first store officially opened in July of 2002 in Mabolo and Mactan Cebu.  In 2 years time afterwards, they've grown to eleven more outlets all located along major areas in Cebu.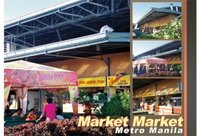 Soon after, Andok's, with the successful business they've been experiencing, continued to grow into several more stores.  It's first dine-in store opened in D'Mall in Boracay, Aklan.  It then grew to 5 more dine-in stores scattered all over the island of Boracay in less than a year.  More stores opened then after in nearby provinces.  In Metro Manila, the first dine-in store opened in Market Market Mall in Metro Manila.
They continued to grow into several more stores and to date, the Andoks Franchise already has more than 60 dine-in stores nationwide.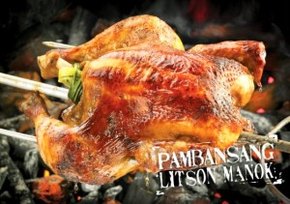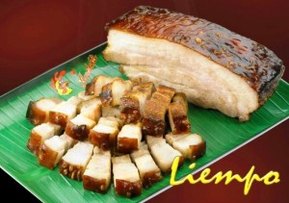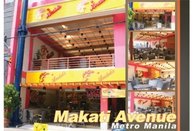 The Andoks Store serves, in addition to its famous litson manok (roasted chicken), several other mouth watering dishes including their dokito frito (fried chicken), litson liempo (roasted pork belly), bangus (milk fish), pork barbecue, porkcharap (fried pork chop), lechon kawali (deep fried pork belly), and a whole lot more.
They are now offering their product for franchise to people looking for an additional source of income.


The Andoks Franchise Package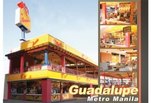 The Andoks Franchise is offering two type of packages, the Take-out and the Dine-in, with both offering their famous roasted chicken.
The franchise fee for the Take-out package is around P300,000, while for the Dine-in package around P500,000.  Total investment will include the franchise fee plus cost of construction, equipment, furnishings and an initial working capital.
The Franchise Packages include the following:

right to use trademark, name and logo.

start-up and pre-opening assistance.

store design and construction assistance.

franchise operations manual.

business management, operations and customer service training.

an established brand image and nationwide advertising support.

continuous product development and innovation.

economical pricing for ingredients, equipment and supplies.
Franchise Requirements
If you are interested in franchising Andok's store, here are the following requirements:
Letter of intent specifying the exact location, size and other details of the proposed site

Locate map of the proposed site

Applicant's Resume with 2 x 2 colored picture with contact details

Character References with contact details (should not be a relative of the applicant)

Bank Certification

Certificate of Employment (if applicable)
The take-out store space requirement is approximately 40-50 square meters, while the dine-in store should at least be 200-250 square meters big.  Ideal store locations are on major thoroughfares including passenger terminals, community centers, malls, near markets, etc., or where there are high foot and vehicular traffic.
Send all the requirements to Andok's Food Corporation through any of their contact details below.
Contact Details
If you're interested of owning an Andoks Franchise you can contact them through any of their contact details below:
Website: www.andokscorp.com
Facebook Page: www.facebook.com/andokslitsonmanok
Email: franchise@andokscorp.com
Telephone No.: (02)372-4033 loc. 114
Fax No.: (02)376-7092
Address: ACE Building, No. 25 Bulacan Street, Barangay Bungad, West Avenue, Quezon City, Philippines
Jack is a self-made entrepreneur, who actually started out in the Military, then worked for the Government for a few years, until he finally made that bold step and started out his own online and offline businesses. He's never looked back ever since, and hasn't been happier…