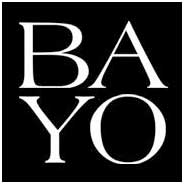 The story of the Bayo Franchise started with the idea of Filipinos being known for their unique fashion sense which dates back to the early settlers, from the bahag to the baro't saya and barong. As fashion styles keep changing, a Filipina can stick to their roots to a more clean and classic look made by BAYO.  BAYO, a made-to-measure dress shop before that has expanded into one of the most classy ready-to-wear fashion brands today. Originally from Bacolod, BAYO which means "dress" in Ilonggo, has a comfortable and classic style which caters to the modern Filipina. Though BAYO's designs make women look lavishly fashionable, don't be deceived as the prices are reasonable and for sure, worth it.
To apply for a BAYO Franchise, one must fill up the franchise information form located at their website (http://www.bayo.com.ph/index.php/franchise). In the franchise information form, you will have to fill up several forms such as your personal data, applicant's franchise plan, business experience, education, physical condition, income, reference, contingencies, assets, liabilities and net worth. This is to ensure that all interested parties are capable of running the business and be able to keep the good name of the company. You will also be required to submit a letter of intent stipulating the following items, area or location of the supposed franchise, store size and target opening date.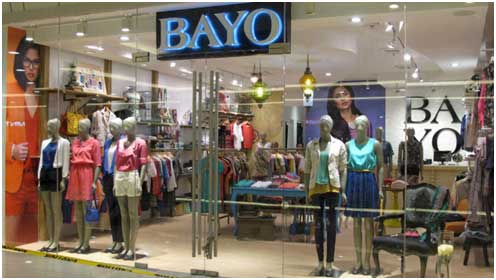 An initial investment of 2-3 million pesos is needed based on an average area of 100 square meters. The package includes the franchise fee, construction, carpentry, lighting, glass works, air-conditioning, movable fixtures, licenses and business permits, POS system and software license, visual effects, operating supplies, initial merchandise inventory, marketing and travelling cost and revolving fund for operations amongst others.  BAYO will provide training for the franchisee at the headquarters and on-site and will also assist in the selection of the site.
Bayo Franchise: Contact Details
For more information regarding the BAYO Franchise, you can contact them through any of the following contact details:
Website: www.bayo.com.ph
Facebook: www.facebook.com/bayoclothing
Email: franchise@bayo.com.ph
Phone Nos.: (02)631-1154, (02)631-1152, (02)631-1161
Fax No.: (02)234-5147
Address: BAYO FRANCHISE CORPORATION, 125 West Capitol Drive, Brgy. Kapitolyo, Pasig City, Philippines
Jack is a self-made entrepreneur, who actually started out in the Military, then worked for the Government for a few years, until he finally made that bold step and started out his own online and offline businesses. He's never looked back ever since, and hasn't been happier…