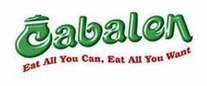 The Cabalen Franchise offers a casual yet fine dining experience with kapampangan dishes and other Filipino specialties. The Cabalen family began in 1974 as a small bahaypasalubong restaurant selling specialty food dishes in San Fernando, Pampanga then grew into "ituromo, ilutoko" restaurant. The first Cabalen eat-all-you-can, eat-all-you-want restaurant was established in West Avenue, Quezon City in 1986. Filipino's usually eat here to eat their usual comfort food or to let their foreigner friends eat Filipino cuisine.
Until today, Cabalen still carries the "eat-all-you-can, eat-all-you-want" style with several branches across the metro, buffet prices vary depending on the branch but usually range from 298 pesos for adults and 210 pesos for kids to 398 pesos for adults and 270 pesos for kids.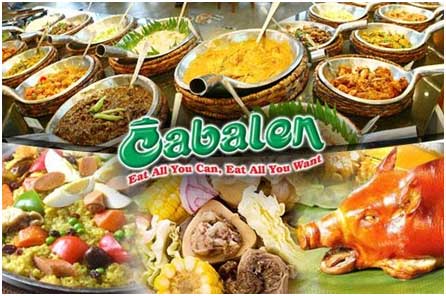 Cabalen's offers several functions including Baptismal, Kiddie Parties, Wedding and Anniversaries, Birthday's, Debut, Business Package and Special Events. Packages and prices vary depending on the number of guests.
Today, Cabalen offers their franchise for a hefty price of 9 million to 12 million pesos depending on store size.
Cabalen Franchise: Contact Details
If you need more information regarding the Cabalen Franchise, you may get in contact with them through any of their contact details below:
Website: www.cabalen.ph
Email: busdev_concon@cabalen.ph
Phone Nos.: (02)911-2618 or (02)911-1584 
Fax No.: (02)437-0296
Address: #54 JP Rizal street corner Aguado street, Project 4, Quezon City, Philippines
Jack is a self-made entrepreneur, who actually started out in the Military, then worked for the Government for a few years, until he finally made that bold step and started out his own online and offline businesses. He's never looked back ever since, and hasn't been happier…