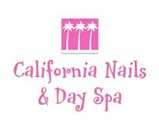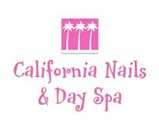 Before the California Nails and Day Spa Franchise, there was the California Advanced Nail and Skincare which was founded in 1995 by Mrs. Leslie A. Matta and her husband. CANS was the first of its kind in Alabang which quickly gained fame as tired people from the south flocked into her store.
Their services include Gel Manicure, Acrylic Nails, Gel Nails, Spa Manicure, Spa Pedicure, Deluxe Foot Spa, Paraffin Treatments, Nail Art/Designs. For skin they offer Aromatherapy Facial, California Facial, Express Facial, Calming Back Facial, Body Scrub, Body Waxing. For the body they do Aromatherapy Massage, Fusion Massage, ½ Hour Massage, Foot and Leg Massage, Filipino Hilot. Lastly, they offer services for kids too such as Mini Manicure, Cupcake Pedicure, Milky Way Facial, Diva Massage, Glam Girl Nail Art.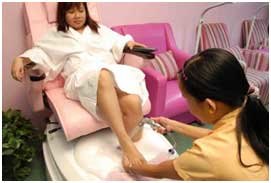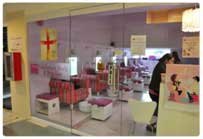 After becoming a well-established nail spa, a lot of people were curious and would like to open their own franchise of CANS but Mrs. Leslie did not know much about franchising.  Mrs. Leslie took up the challenge and went out to study franchising for a year and collaborated with Francorp, the world's largest franchise development firm and from there, she created the California Nails and Day Spa.
California Nails and Day Spa Franchise Details
Until now, the California Nails and Day Spa franchise is being offered to interested individuals. Here are some of their requirements and procedures to get one:
Submit a letter of intent or inquiry form
Completion of evaluation form
Interview with the applicant
Signing of MOA (Memorandum of Agreement)
Signing of FA (Franchise Agreement)
Franchise

Orientation
Franchise fee for a full scale California Nails and Day Spa is 700,000 pesos plus value added tax, and for the petit package 420,000 pesos plus value added tax.
The estimate for total investment of a full scale package inside a mall would be 4.5 million pesos to 5.5 million pesos and for a full scale package outside the mall would be anywhere between 3.5 million to 4.5 million pesos.  For California Nails Petite, an estimate for this package inside the mall would be 2.5 million pesos to 3.5 million pesos and outside the mall could go up to 3 million. California Nails Petite package include Nail Care, Eyelash Extension, Half Hour Massage and Foot & Leg Massage.
Standard franchise package include the following:
Construction of spa
Spa furnishings
Franchise fee

Training equipment
Initial stocks
Supplies
Start up
Uniforms
Equipment
Marketing
Initial mall deposit advance rentals
According to California Nails and Day Spa, return of investment would be in a period of 2 to 2 years and 3 months.
Contact Details
For more information regarding the California Nails and Day Spa franchise, you may contact them through any of their contact details below:
Website: www.californianailsandayspa.com
Email: calif_nailsdayspa@yahoo.com, califnails@gmail.com
Facebook Page: facebook.com/CalifOfficial
Phone Nos.: (02)812-7001, (02)812-7484, (02)820-5250, (02)820-1569
Fax Nos.: (02)820-5250, (02)825-3419
Address: Unit 11 Ameriz Garden Villa, #37 President's Ave., BF Homes, Paranaque City, Philippines
Jack is a self-made entrepreneur, who actually started out in the Military, then worked for the Government for a few years, until he finally made that bold step and started out his own online and offline businesses. He's never looked back ever since, and hasn't been happier…