For many years the Chowking Franchise has been one of the most sought after Chinese style fast food.  Unparalleled by any, Chowking gives people a chance to taste great Chinese and Filipino food for affordable prices.  Chowking can bring scrumptious food to the table in minutes, unlike the other chinese restaurants that take some time to cook their food, but make no mistake with the quality of products they have on their menu; the famous buchi, beef brisket, the chowfan rice meal, the Chinese lauriat and the ever famous pinoy treat; Halo-halo.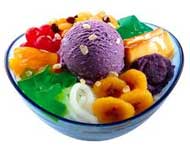 Chowking was founded at 1985 by Mr. Robert Kuan, his aim was to create a counterpart of McDonalds, and until recently bought by Jollibee Corporation in 2000.  Today, they have expanded internationally with the help of Jollibee Corporation to more than 20 branches worldwide, from the United States, Middle East and Indonesia. Chowking is open to expanding its franchise, some of their requirements are at least having a site with an area of 250sqm, letter of intent, location map of the proposed site and a duly-accomplished application form.
How Much is The Franchise Fee for Chowking?
Franchise Fee: P1 million + VAT
Total investment approx.: P13 million to P15 million
Royalty: 6% of sales
Marketing: 4% of sales
The Franchise fee for a Chowking franchise is P1 million (+ VAT), while the total investment will be between P13 million to 15 million pesos depending on the store size and the fixtures, and furnishing and construction. The franchise contract is a 10-year renewable contract.  They will provide training to personnel and management in-house and on-site.
Things You Should Know About Starting a Chowking Franchise
WHAT QUALIFICATIONS ARE REQUIRED FROM AN APPLICANT?
Applicants should possess good moral character, strong entrepreneurial and business sense, financial capabilities to invest in the business and leadership skills.
WHAT IS THE REQUIRED INVESTMENT FOR A CHOWKING FRANCHISE?
This depends on the size of the store, but for a leased site the investment will range between P9M to P12M. This investment figure includes the P1M franchise fee, as well as kitchen facilities, construction and finishes, furniture and fixtures, signages and more.
WILL CHOWKING PROVIDE FINANCING?
No, Chowking does not provide financing to franchisees.
WHAT IS THE AVERAGE SIZE FOR A TYPICAL CHOWKING STORE?
The preferred size for a store should range between 250sqm to 300 sqm.
WILL CHOWKING PROVIDE THE REQUIRED STAFF FOR THE STORE?
No, Chowking will not directly hire staff for a franchisee. However, Chowking does assist in the recruitment and training of managers, and provides HR management guidelines.
WHAT IS THE DURATION OF A CHOWKING FRANCHISE?
A Chowking franchise contract is signed for ten years, but it is renewable for another term, provided that specific provisions in the contract are met.
WHAT IS THE EXPECTED ROI?
Return on Investment (ROI) always depends on your venue's performance in both sales and costs, but the average projected ROI ranges between 3 to 4 years. If you really want to make it to the list of potential franchisees, you will get a detailed financial feasibility study from Chowking.
How to start a Chowking Franchise
First thing is for you, as the applicant, to look for and find a good site location for the Chowking store. After you do, Chowking will conduct a feasibility study for the proposed site, which usually takes 8-10 weeks. This is basically the main issue for them if to approve or reject you application.
In addition, you'll need to do the following:
Provide the following necessary requirements for your application:
Letter of intent
Duly accomplished application form
Exact location map of your proposed site
Project proposal and preliminary study on the territory of interest
After completed, you'll need to mail the above documents to this address:Business and Franchise Development Department33F Jolibee Plaza, F. Ortigas Jr. RoadOrtigas Center, Pasig City
Once the application and site are approved, you'll be informed and a meeting will be coordinated for the signing of the franchise contract.
After signing of the contract, it will take approx. 2 to 4 months to construct until opening.
After the store is opened, an evaluation process is conducted – focused on the financial feasibility and ROI.
Contact Details
For more information regarding the Chowking franchise, you may contact them through any of their contact details listed below:
Website: www.chowking.com
Email: franchise@chowking.com, lovely.abayari@chowking.com
Facebook Page: www.facebook.com/chowkingph
Twitter: twitter.com/Ilovechowking
Phone No.: (02)635-8888 loc. 324, (02)634-1111 loc. 5273
Fax No.: (02)634-1182
Address: 7th Floor, Jollibee Center, San Miguel Avenue, Pasig City, Philippines
Jack is a self-made entrepreneur, who actually started out in the Military, then worked for the Government for a few years, until he finally made that bold step and started out his own online and offline businesses. He's never looked back ever since, and hasn't been happier…