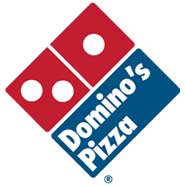 Known as the pizza delivery expert and the world's leading pizza delivery company,  Domino's Pizza has re-opened its first branch in Marvin's Plaza in Pasong Tamo, Makati City last January 2011.  They don't like their name being associated with fast food as they offer delivered meals that are made to order using high quality ingredients and freshly prepared hot meals delivered on time, every time.
Not just famous for their excellent delivery service and pizza, the Domino's Pizza franchise also serves other dishes such as Buffalo Chicken Wings, Meaty Bolognese Spaghetti, Creamy Alfredo Spaghetti, Penne Pasta, Stuffed Crust Bread, Potato Wedges and their famous Apple Crumble Dessert Pizza.
Their dedication to the perfect customer food experience domino's pizza created their own app called Domino's Pizza Hero which allows customers to create their own pizza and it is currently available at the app store.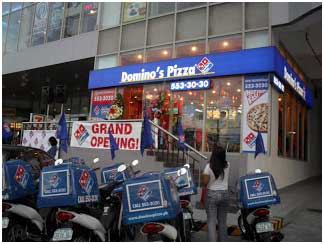 The Domino's Pizza Franchise has always been open to people who would like to invest and to start a new business.  Domino's Pizza only offers a single unit franchise and require an initial investment of 6,500,000 pesos.
Contact Details
Website: www.dominospizza.ph
Facebook Page: facebook.com/dominospizza.ph
Twitter: twitter.com/dominospizza_ph
Email: ricardo.abaya@dominospizza.ph, tong.hong@dominospizza.ph, customercare@dominospizza.ph
Phone No.: (02)621-1039
Fax No.: (02)621-1057
Mobile No.: 0917-811-6573
Address: Unit 1807 Hanston Square Building, #17 San Miguel Ave, Ortigas Center, Pasig City, Philippines