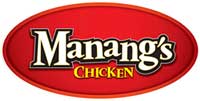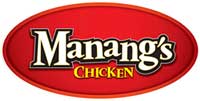 Manang's Chicken franchise is now open to all business minded individuals. Below are details of their franchise.
That sweet, salty, crispy, juicy chicken you're sinking your teeth into has been a staple at our family dining table for the past 20 years. Our beloved cook, affectionately called "Manang," whipped it up for all of our family occasions and nobody ever got enough of it. Fast forward to 2011 and Manang's soy garlic chicken evolved from the comfort food of our dining table, to the local weekend market, and finally to a growing chain of fast food restaurants! Manang unwittingly redefined fried chicken for the Pinoy market.

The good news is we're just getting started — the best is yet to come! Just keep bringing your appetites and leave it to us to satisfy your cravings for insanely good chicken. Make Manang's Chicken a delectable part of your family and barkada gatherings. It has certainly been a delectable part of ours.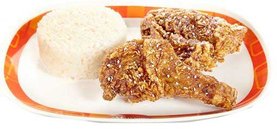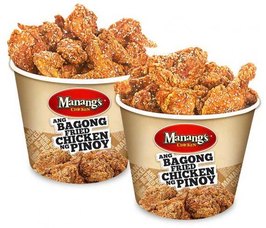 Manang's Chicken Franchise Details
Franchise Fee: P500,000
Total Investment: P4.5 to P6 Million
Store type: full store with dine-in
Size Requirement: 60 to 150 sqm.
Locations: Mall, Off mall commercial or stand alone
Areas for franchising: Metro Manila and Provincial
Contact Details
If you are interested in getting a Manang's Chicken Franchise, you can contact them through any of their contact details below:
Website: www.manangschicken.com
Facebook: www.facebook.com/manangschicken
Email: franchise@manangschicken.com
Telephone No.: (02)403-5450
Address: Giabella Foods Corporation Attn: Franchise & Business Development Dept. Rm. 205, MMG Business Center The Renaissance, 215 Salcedo st. Legaspi Village, Makati CIty, Philippines
Jack is a self-made entrepreneur, who actually started out in the Military, then worked for the Government for a few years, until he finally made that bold step and started out his own online and offline businesses. He's never looked back ever since, and hasn't been happier…