An 8 year franchise period is permitted to a franchisee that will be able to comply with the company's requirements. Php 800,000 (bakeshop) and 1.2 Million (food shop) is the franchise cost including the following: the rights to use the company's trade name, products, trademarks, signage, store decors, and most importantly, the use of the stores operation strategies. The franchisee is required to follow the company's strict quality when it comes to the standards it is well known for, customer service, cleanliness and orderliness of the crew and store itself. Goldilocks Franchise will be granted to the franchisee who is driven to succeed, and has the same perspective as the company when it comes to being committed, and providing high quality service.
Goldilocks Franchise: The Details
A franchisee should not only be an investor, the company would like to look for someone who is hands on and willing to give the business his/her all and oversee the daily operations as well. Since Goldilocks does not offer financing, the franchisee must have the ability to meet all the financial required in franchising. Also, the company wants its franchisee to be well experienced in the field of food and industry and must be an excellent business savvy. A franchisee should pay a royalty fee of 4% of the total value (bakeshop), and for food shop it is 8% monthly. Advertising fee of 3% from the total sales should be paid as well monthly.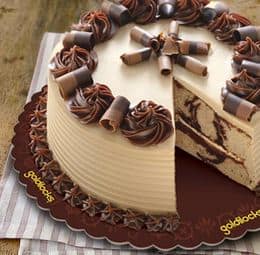 Goldilocks Franchise conducts a training program in which the management and crew must all pass and complete. Only the succeeding batches will be charged, the first hires can avail of the free training. Top management and crew will be required to attend the training through the franchise duration to get them updated. The franchisee should submit a site proposal a market and feasibility study for the company's approval. The minimum store size for the bakeshop is 60-80 square meters while for the food shop, it is 160-200 square meters.
The company is now on its 47 years in the industry, it is well renowned for its being the Philippines best brand when it comes to bakeshops. But it decided to widen its horizon by conquering foreign countries; to date, it has 22 stores in the US, 6 stores in Thailand and many other countries due to the insistent demand of Filipino workers abroad. Is Goldilocks Franchise available in foreign countries? The answer to this question is, YES.
Goldilocks offers high quality and best tasting cakes, party packages, cake decorating services, and Filipino dishes in its food shops as well. Stores are found in Luzon, Visayas and Mindanao.
Contact Details
If you are interested with the Goldilocks Franchise, you may contact them through any of their contact details below:
Website: www.goldilocks.com.ph
Facebook Page: www.facebook.com/GoldilocksPhilippines
Email: lin.deres@goldilocks.com.ph
Phone No.: (02)535-4087, (02)533-0653
Fax No.: (02)535-4369
Address: Goldilocks Cake Plant  498 Shaw Boulevard,  Madaluyong City, Philippines
Jack is a self-made entrepreneur, who actually started out in the Military, then worked for the Government for a few years, until he finally made that bold step and started out his own online and offline businesses. He's never looked back ever since, and hasn't been happier…