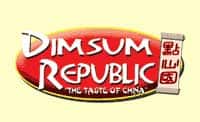 The Filipinos' undying love for Chinese food has increased dramatically over the past few years. Coupled with quick service and on the go meals, it has been somewhat a part of the life of some working Filipinos. Dimsum Republic knows this and it is now one of the fastest growing food cart franchises out in the market. They serve authentic Chinese/Hong Kong cuisines and they make sure that every meal they serve is hot, fresh and fast.
Their store designs are patterned to have an Oriental feel. The ambiance they exude only adds up to the quality of the food that they offer. Dimsum Republic serves dimsum, noodle soup, rice toppings, congee, vegetables, beverages and desserts among others.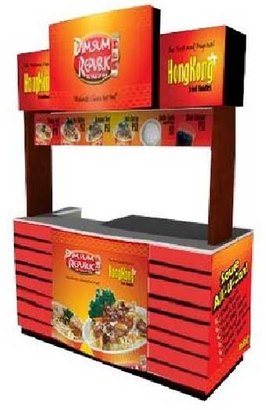 If you're willing to cater to the market of fulfilling your customers 'Chinese cravings, here are some of the standards Dimsum Republic Franchise fees that apply.
For setting up a location in a food court, the area must be 14 to 25 sqm. The franchise fee is P250, 000. The total investment is around P800, 000 to P1M and the term is good for 3 years.
Dimsum Republic Franchise: Diner Options
If you intend to have diners, there are two options on how to tackle this:
Full Dine-in A
Area must be 40 to 60 sqm
Franchise fee is P350,000
Total investment is around  P1.5 to 1.8 million
Term is good for 5 years
Full Dine-in B
The area must be 65 to 150 sqm
Franchise fee is P500,000
Total investment is around 2 million and up
Franchise Term is good for 5 years
Dimsum Republic Franchise is all inclusive of: 
Use of the trade name and logo
Initial product inventory
Initial packaging materials
Crew uniform marketing
Menu flyers and tarpaulins
Daily operations manual
Notarized franchise contract
On the site training
Site assistance on malls and store lease applications
Pre opening, Grand opening and Post opening assistance
They even offer free delivery of the franchise package within Metro Manila! More bang for your buck! To put your mind at ease, KJA –Global Franchising Company is the company behind this innovative business opportunity. They are committed in the constant development to improve the quality and standards of products available to the dining public. Dimsum Republic Franchise's vision is to engage Filipinos in being entrepreneurs for the economic growth of the country. They have been in the market since 2005. They are a member of the Philippine Franchise Association – the most prestigious franchise organization in the country. They are operational in Luzon, Visayas and Mindanao. 
Contact Details
If you're interested in the Dimsum Republic Franchise, you may contact them through their contact information below:
Website: www.kjasummit.com
Email Address: info@kjasummit.com
Phone Nos.: (02)348-6786, (02)542-3716, (02)442-1648
Address: 239 C. Cordero Street, corner 7th Avenue, West Grace Park, Caloocan City, Philippines
Jack is a self-made entrepreneur, who actually started out in the Military, then worked for the Government for a few years, until he finally made that bold step and started out his own online and offline businesses. He's never looked back ever since, and hasn't been happier…