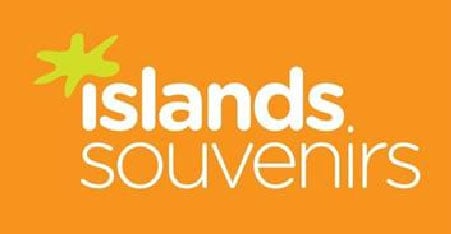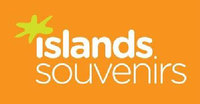 Jay Aldeguer, the Founder and Chief Executive of the company first started it using his earning from his College T-shirt business of Php 200.00, with some assistance from his parents. He used a cart bamboo to sell the t-shirts at the White Golden Department Store in Cebu. Gaisano Mall then offered him an 80 square meters space after 6 months. The year after that, his earnings ballooned to 300 % and continued to grow in the following years. His hard work finally paid off. It has been said, that Islands Souvenir's customers are 60 to 80 % domestic travelers.
The company's premium quality souvenirs now reach the international market as well as hundreds of outlets all over the Philippines. The branches are located in Tourist spots, Heritage sites, Shopping Centers, Travel destinations, Hotel, Resorts, Sea, Land and Air Terminals among many other locations. Its branches include: Manila, Bohol, Cagayan De Oro, Davao, Camiguin Islands, Cebu, Bacolod, Subic, Clark Pampanga and with plans of expanding to Baguio City, Vigan and Laoag among other locations. It has stores across USA, Japan and Singapore as well trough Islands Souvenirs Franchise. The company also joined a few corporate partnerships in the sale of licensed products of: Jollibee, ABS – CBN and Cebu Pacific.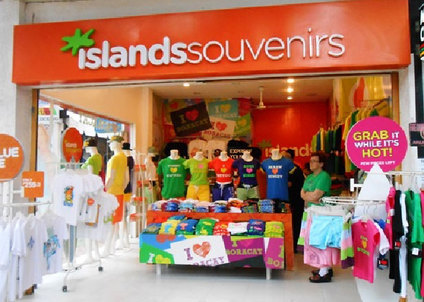 Islands Souvenirs Franchise Details: (Single Unit Franchise)
Boutique (store is 40 square meters in size) – this franchise cost Php 3,200,000
Cart/Kiosk – amounts to Php 750,000
Franchise includes: the right to use the company's trademark name and logo, store layout and design, initial inventory, grand opening assistance and training program and continuous support and guidance. Payback period of Islands Souvenirs Franchise is guaranteed fast and the profitability is absolutely high.
Contact Details
If you need more information regarding the Islands Souvenirs Franchise, you may get in contact with them through the following details:
Website: www.theislandsgroup.com, www.iheart.com.ph
Facebook Page: www.facebook.com/islands.souvenirs/
Twitter: twitter.com/islandssouvenir
Email: franchise@theislandsgroup.com, info@theislandsgroup.com, camille@theislandsgroup.com, jaldeguer@skyinet.net
Phone No.: (02)238-9569, (02)236-5062
Address: ISLAND SOUVENIRS, The Islands Group, Aldeguer Compound, Nasipit, Talamban, Cebu City, Philippines
Jack is a self-made entrepreneur, who actually started out in the Military, then worked for the Government for a few years, until he finally made that bold step and started out his own online and offline businesses. He's never looked back ever since, and hasn't been happier…