Enthusiastic about engaging in a franchising business, try venturing your investment with Mooon Cafe franchise. It's Mexican inspired dining place that has a focus on Mexican cuisine. They have already earned a reputation for offering delectable Mexican food, delicious main courses and thirst-quenching drinks and cocktails. Indeed, Moon Café is such a profitable endeavor to ever indulge in.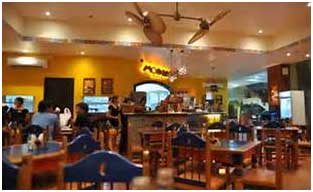 With Moon Cafe you don't have to worry yourself if your business will prosper or not, it's because with their excellent quality customer service and superb tasting food, you are rest assured that people will keep on coming back for more of your food and good service. So it is a sure income and growth of your business sales. Obtaining a franchise of Moon Cafe is so easy so long you have the financial capacity to back up with all the expenses to start and run the business. Mooon Cafe franchise is term for 5 years. They require a royalty fee of 5% from the gross sales and also a space requirement of 120 sq. meters.
Mooon Cafe Franchise: How much is it?
Mooon Cafe franchise is not that so expensive to invest in. Franchisee fee is Php 800,000 and has an estimated total initial investment of Php 3.5 million. The franchise fee covers various benefits such as the use of propriety marks and trade name, site approval, training of crew and staff, procurement program, research and development as well as the marketing assistance. They also provide operations manual and guidelines also the company sees to it that their franchisee will not feel he is alone in the business so they offer opening assistance to give the business and the franchisee a good start.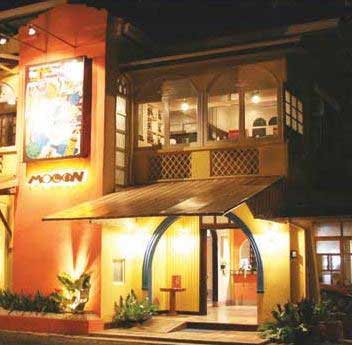 Contact Details
If you need more information regarding the Mooon Cafe Franchise, you may inquire through the following:
Website: www.rkfranchise.com/wefranchise/mooon/index.php
Contact them also through RK Franchising Consultancy: 
Manila Branch:
Email: rk@rkfranchise.com, rkfranchiseconsultancy@yahoo.com 
Phone nos.: (02)912-2946, (02)912-2973, (02)955-0734
Fax no.: (02)911-1966, (02)912-2973
Cebu Branch:
Email: rkcebu@gmail.com
Phone nos.: (032)253-5010, (032)254-0473
Address: RK Franchise Consultancy Inc., G/F Minnesota Mansion, 267 Ermin Garcia St., Cubao, Quezon City, Philippines
Jack is a self-made entrepreneur, who actually started out in the Military, then worked for the Government for a few years, until he finally made that bold step and started out his own online and offline businesses. He's never looked back ever since, and hasn't been happier…