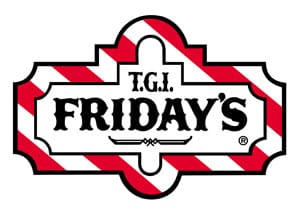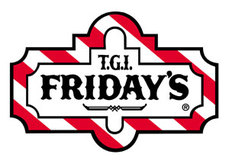 Bistro Group of Companies is the operator of TGI Fridays, a collection of international brands are under its wings as well such as: Italianni's, Outback, Fish & Co. and FlapJacks. TGI Fridays opened its doors in the Philippines in 1994, after 6 years it has expanded to 5 more branches. And up to this day, it has more than 10 branches nationwide.  Young adults and families are the target market of this hip restaurant with American concept. In started business in America in 1965, with Alan Stillman's thought of putting up together a restaurant to chill for friends and families alike, with relaxing and cozy ambience to add up to their great dining experience!
Since then, TGI Fridays has been well renowned as an iconic bar and grill. A winning guests experience, top quality dishes, best human resource and customer service, and innovative concepts are what make TGI Fridays stood among the rest. The restaurant has expanded a lot through franchising all over the world. Currently, it is operating in over 920 restaurants in 61 countries USA not included. The largest TGI Fridays Franchise is owned by The Briad Group and are located all over USA. The restaurant's famous designs are contemporary, adding up a cool ambience for diners who are in to have some moment of relaxation with their friends and families over quality dishes and drinks served at the restaurant.
The company is looking for energetic candidates who have the understanding and appreciates the company's heritage, values and vision and want to become part of the big TGIF family. Let it share you the knowledge, expertise, and resources it has gained all through the years of being a leader in the casual dining business. In TGIF, success is the name of the game; a team of experts equipped with tools, resources and experience to help out the franchisee achieve a winning business!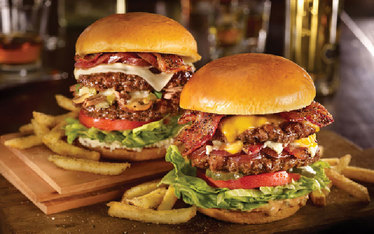 Support The Company Offers:
Market Planning and Analysis
Site Approval and Market Evaluation
Business Plan Development
Asset, Construction and Project Management
Expert Training and Operations
Established Brand Standard Guidelines and Execution
Sourcing, Marketing, and Performance Benchmarking

 
The ideal candidate for a TGI Fridays Franchise applicant: must have a hospitality background or equipped with a successful restaurant, has a passion in providing the best customer service all the time, driven and motivated to succeed, and should be capitalized with a minimum of USD 3,000,000
Franchise Details:
Franchise Fee – USD 50,000
Developmental Fee – USD 50,000
Advertising and Promotion Fee – will not exceed 5% of the gross sales
National Advertising Fund – 2.5% of gross sales

 
Detailed Charges and Fees can be found from these files:
http://usa.tgifridays.com/documents/FDD_Initial_Fees.pdf
http://usa.tgifridays.com/documents/FDD_Other_Fees.pdf
Estimated Lowest Amount of Initial Investment of a TGI Fridays Franchise:
Furniture, Décor and Equipment – USD 500,000
Computer Systems – USD 70,000
Opening Inventory USD 45,000
Hiring and Training Expenses – USD 55,000

 
The detailed fees and charges can be found here : http://usa.tgifridays.com/documents/FDD_Estimated_Initial_Investment.pdf
Application Process:

1. Request of Information completion and submission to be found on this link: http://www.fridays.com.ph/contactus.php
2. Application process which could include site visit and meeting up with the applicant.
3. Corporate Interview.
4. Franchise approval, signing and awarding.
Contact Details
If you're interested in getting a TGI Fridays Franchise, contact them through the following:
Website: www.fridays.com.ph, www.bistro.com.ph
Facebook Page: www.facebook.com/welovefridays
Email: mylenem@bistro.com.ph, juvyb@bistro.com.ph, juvy_bistro@yahoo.com, tricia.fabico@bistro.com.ph, tfabico@yahoo.com
Phone Nos.: (02)836-7141 loc. 139/127
Fax No.: (02)403-5950
Address: 9727 The Bistro Group Bldg., Kamagong St., San Antonio, Makati City, Philippines
Jack is a self-made entrepreneur, who actually started out in the Military, then worked for the Government for a few years, until he finally made that bold step and started out his own online and offline businesses. He's never looked back ever since, and hasn't been happier…