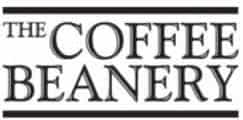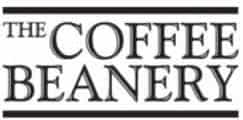 This franchise is made available for interested and qualified entrepreneurs by B.Y.O.B. CORPORATION (The franchising arm of The Cravings Group). In Cravings Group, the treatment it is giving its customers is tremendous! The company believes that the customers must be the 1st, last and always in its priority. The customers being the lifeblood of every company, deserved to be treated like royalties, and satisfied every desire. Due to this philosophy, the company has grown rapidly and became a big group of successful establishments such as: The Coffee Beanery, The Orange Place, Center for Culinary Arts-Manila and Cravings Restaurant & Bakeshop.
Coffee Beanery Menu
CB Originals – Café Carmel®, Mocha Cream, Iced Fudge Ripple®
Espresso Perfecto Beverages – Espresso, Cappuccino, Caffѐ Latte, Caffѐ Mocha, White Chocolate Mocha, Frappalattes
CB Signature Smoothies and Other Beverages Offered – Chai Chiller, Chai Latte Hot or Iced, CB Hot Cocoa, Iced Coffee, Iced Tea, Assorted Fruit Smoothie Flavors and Joe-on-the Go
Sandwiches – Smoked Premium Ham and Egg, Three-Cheese Bagel, Breakfast V'egg-io Sandwich
Toasted Signature Sandwiches – Swiss & Cheddar Melt Vegge, Cheddar Jack Stacker, Cool Grilled Chicken Ranchero
Wraps – Chicken Cordon Bleu, Uptown Tuna, Caesar Turkey, Buffalo Chicken
Kids' Sandwiches – Ham & Cheese, Turkey & Cheese, Peanut Butter & Jelly
Salad Specialties
Items such as coffee, tea, gifts and accessories are also available at some select stores.
Coffee Beanery Franchise Benefits
Business name and trade mark use
Proven business system utilization
High quality menus and food service
Profitable business venture
Low Franchise Fee
Brand credibility
Reputable name recognition
Location assistance( in selection and evaluation)
Training for franchisee and staff (Barista)
Pre-Opening assistance
Grand Opening assistance
On-Going assistance to ensure smooth sailing operation
Effective Field Service
Marketing and promotional support
On-going operational support
Procurement Program
Operations Manual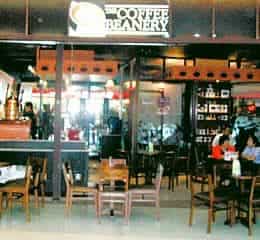 What are the Steps in Owning a Coffee Beanery Franchise?
To request for a Franchise Kit, contact the following telephone numbers: (02) 912-2946 or 912-2973.
Submit a Letter of Intent.
Fill up the Confidential Questionnaire from this link: http://www.rkfranchise.com/wefranchise/cravings/index.htm
Fax 2 and 3.
Evaluation of the submitted papers.
The qualified candidate will be invited over for the discussion of the Franchise Details.
A sample of the Franchise Agreement will be received.
The franchisor will evaluate the proposed site.
Once approved, next step will be the signing of the Franchise Agreement and payment of the agreed Franchise Fee.
Set- up of the outlet.
Training of the franchisee and staff.
Pre–opening activities assistance.
Grand Opening of the franchised outlet!
Coffee Beanery Franchise Information
Minimum Space Requirement – 40 square meters
Franchise Fee – Php 500,000
Franchise Agreement – 7 years (renewable)
Training program for Franchisee and 1 Barista
Total Outlet Investment – Php 1,300,000 (estimated)
Expected ROI – 3 years
Royalty Fee – 5 % of gross sales
Advertisement – 2% of gross sales for National Advertisement Fund and 1% for Local Store Marketing
Contact Details
If you're interested in getting a Coffee Beanery Franchise, you may contact RK Franchise Consultancy through their contact details below:
Website: www.rkfranchise.com/wefranchise/cravings/index.htm
Manila Branch:
Email: rk@rkfranchise.com, rkfranchiseconsultancy@yahoo.com 
Phone nos.: (02)912-2946, (02)912-2973, (02)955-0734
Fax no.: (02)911-1966, (02)912-2973
Cebu Branch:
Email: rkcebu@gmail.com
Phone nos.: (032)253-5010, (032)254-0473
Address: RK Franchise Consultancy Inc., G/F Minnesota Mansion, 267 Ermin Garcia St., Cubao, Quezon City, Philippines
Searching for more related posts? Check out our article about reliable and cost-efficient software for coffee shops.
Jack is a self-made entrepreneur, who actually started out in the Military, then worked for the Government for a few years, until he finally made that bold step and started out his own online and offline businesses. He's never looked back ever since, and hasn't been happier…