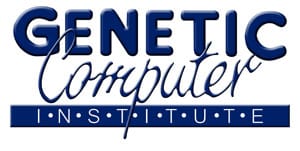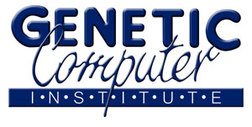 The term Information Technology was first coined in 1958. It was first mentioned in an article published in the Harvard Business Review by 2 authors.  They both commented that since the new technology had no name, they would call it information technology. Since then, it's been synonymous with computers and computer networks. Industries like computer hardware, internet, e-commerce and electronics has also been associated with it. It is safe to say that every thing around us has something to do with information technology.
Genetic Computer Institute is one of the top names associated with information technology here in the country. They have been providing quality training in the last 15 years. They have made their presence in 37 countries, having more than 50 franchises.  They are one of the premiere and best computer specialists in the whole Asia-Pacific region. They have provided equipment to over 300 schools in the whole country, trained millions of students and imparted thousands of ways of making the most out of technology. The combined years of experience by its founders are nearly 100 years. That itself is an impressive accomplishment. They are associated with several international universities and they are qualified to give diplomas and certificate from some of these universities to show recognition to the candidates who excelled in their field.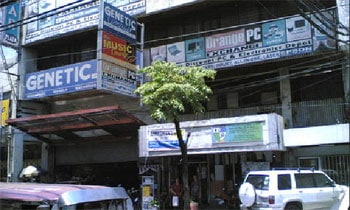 Owning a Genetic Computer Institute franchise is one of the right things an entrepreneur can do. They are a world class provider of technology solutions for education. You might ask – why franchising? It's simply because the advantages are pretty significant. You can benefit from the institute's outstanding experience and expertise. You don't have to start from scratch, so to speak. It has lower risk than having an independent business. The operation is efficient. If you're quite new to managing the franchise, rest assured that the company will assist you in any way that they can. They want you to grow with them. It's a win-win situation for both parties.
Contact Details
For more information regarding the Genetic Computer Institute Franchise, you may get in contact with them through the following:
Website: www.genetic.edu.ph
Facebook Page: www.facebook.com/pages/Genetic-Computer-Institute-Data-Science-and-Technology-Corporation-DSTC/145197122247115
Email: franchise@genetic.edu.ph, marketing@genetic.edu.ph
Phone Nos.: (02)725-4383, (02)722-0545, (02)661-8886, (02)722-0549, (02)661-9383
Fax No.: (02)661-8818
Address: Unit 307 A & B Bonaventure Plaza Ortigas Avenue San Juan City, Philippines
Jack is a self-made entrepreneur, who actually started out in the Military, then worked for the Government for a few years, until he finally made that bold step and started out his own online and offline businesses. He's never looked back ever since, and hasn't been happier…