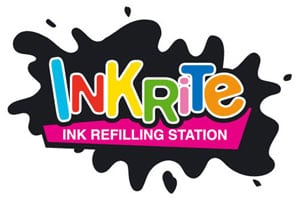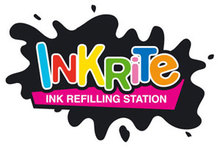 Each year, over 350 million ink cartridges are thrown out to the landfills. To put it in a simpler perspective, about a milion of them are disposed daily.  That would be around 11 per second! They can take up to 450 to 1000 years to decompose. There are programs implemented all over the world to encourage the recycling of ink cartridges. Why should one choose to reuse cartridges than buy a new one? Here are some of the reasons:
It reduces air and water pollution associated with landfilling and manufacturing of new cartridges.
It helps conserve our natural resources because it minimizes the need for raw materials.
It saves energy.
Inkrite Ink Refilling station has done its part for the last 10 years. Their mission is to provide their customers with the ultimate satisfaction by offering quality printing solutions and superior service. Their vision is to be recognized as the top ink refilling company in the country. So far, they're doing a great job. They are one of the pioneers of the ink refilling industry in the Philippines. They have continued developing their technical expertise and well known customer service to ensure that the costumers get their money's worth. This alone has made it one of the successful ink refilling franchises in the country.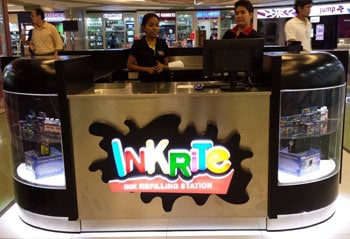 Inkrite Franchise Details
Fee is around Php 100,000 to Php 200,000
Total investment: Php 200,000 to Php 400,000
Year started: 2003
Has offered franchising since 2004
They have 15 company owned outlets
They have 10 franchise outlets
Their franchise term lasts up to 5 years
Royalty fee is 5%
Advertising fee is around 1 to 2%
Some of the services that they offer are:
Ink refill
Toner refill
 Manufactured cartridges
CISS (continous ink system).
Printer bundled with CISS
Compatible Cartridges
They also provide companies a way to minimize their costs and help avoid the hassle of their printers breaking down through the Managed Print Services program. Every subscription allows you the convenience of unlimited printing, printers for loan, and a fast response time. All the company has to do is pay their monthly dues and let them do the rest. Talk about quality customer service!
Inkrite Franchise is one of the best franchises out there in the market nowadays. You'll get to help the environment while watching your business boom. How cool can that be? Apply now!
Contact Details
If you're interested in getting an Inkrite Franchise, contact them through any of the following details:
Website: inkrite.biz
Facebook Page:  www.facebook.com/InkritePH
Twitter: twitter.com/InkritePH
Email:  info@inkrite.biz
Phone Nos.: (02)570-9999, (02)705-1660, (02)705-1671, (02)705-1672, (02)705-1698, (02)654-0292
Address: No.4 Balete Drive., Barangay Kaunlaran, 1111 Quezon City, Philippines
Jack is a self-made entrepreneur, who actually started out in the Military, then worked for the Government for a few years, until he finally made that bold step and started out his own online and offline businesses. He's never looked back ever since, and hasn't been happier…