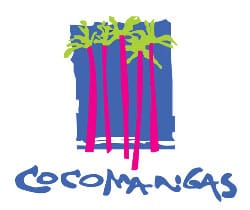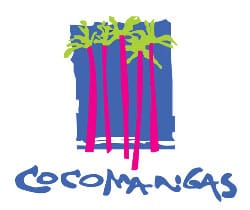 The oldest original bar, known as an institution in Boracay Island. It was first established in 1987 (with the original concept of being a warm up bar only), and still up and running after almost three decades now. They say, a trip to Boracay Island would not be compete without stopping by at  Cocomangas Shooter Bar and try the infamous "Still Standing After 15" this is a challenge where the customer drinks all of the 15 different shots. If you are still standing after the drinking challenge you will take home a few freebies and your name will be engraved on Cocomangas Shooter Bar's wall of fame. It is also well renowned for its oversized cocktail jars that contain potent mixes of alcoholic beverages – the "Jam Jars". Frozen Margaritas, Bailey's Shakes, Kamakazis and Pinacoladas are the most popular among the "Jam Jars". All alcoholic drinks are reasonably priced, and that is the reason why customers keep coming back for more!
Cocomangas Shooter Bar offers dishes like pizza with homemade dough, with heaps and heaps of toppings for the sober ones. They also deliver for free. There is a dance floor for those who want to keep themselves up on their feet for the night; there is a lounge as well. Cocomangas Shooter Bar, is a pumping nightclub, and well renowned for its cocktail sessions on the beach. 
Cocomangas Shooter Bar Food Menu:
Pizza (Hawaiian, Margarita, 4 Seasons)
Boracay Classic Pizza, Vegetarian, Mexican and Moondog's Choice
Lumpia Pizza
JR's Sardine's Pizza, Italian Supreme Pizza, Relleno Pizza, Breakfast Pizza
Filipino Pizza and a lot more pizzas to choose from!
Drink Menu:
Beers
Shakers (illusion, Kaelan's Girls Scout, Javas Classic, Kamikaze, Mai Tai, Peppermint Cheek, Wild Melon and heaps more of shakers!)
Imported Drinks such as: Jim Beam Coke, Bacardi Coke, Tequila Sunrise, Jack Coke, Black & White Russian, Sambuca, Amaretto, Jagermeister Shot and more!
Buckets are offered as well
Cocktail Jars such as: Frozen Mango Daiquiri, Boracay Island Iced Tea, Zombie, Mango Splash Jar, Frozen Blue Margarita and more!
Cocomangas Franchise Details:
Php 600,000 – Franchise Fee

 
Includes:
Brand/trade name/ and proprietary marks use
Site approval
Opening assistance
Procurement Program
Training of Kitchen crew, Supervisor, Franchisee and Service crews
Marketing assistance
Construction supervision
Development and research
Franchise Term:  5 years
Security Deposit:  Php 250,000
Capital Requirement: Php 3,000,000
Space Requirement: 160 to 300 square meters
Royalty/Service Fees:  5% of gross sales
Advertising Fee:  1% of gross sales
Renovation Estimate Cost:  Php 3,000,000 to Php 3,750,000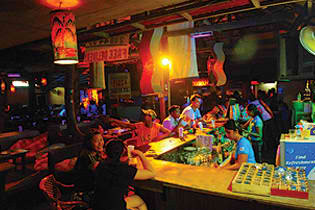 How to own a Cocomangas Franchise?
Fill up the Confidential Questionnaire from this link: http://www.cocomangas.com/franchise/ConfidentialQuestionnaire and Fax it together with the Letter of Intent and indicate the proposed site to :MR. JOHN MUNROCOCOMANGASJUKAJONA FOOD FRANCHISE INC.

Boracay Island, Balabag, Malay, Aklan

The COCOMANGAS Management will evaluate the Biodata submitted.
COCOMANGAS will conduct the preliminary interview and discussion of the Franchise details.
Evaluation and site approval.
Upon location approval, signing of the Cocomangas Franchise Agreement will follow as well as payment of the Franchise Fee.
Setting up of the outlet.
Franchisee, Staff and cook will undergo training.
Receiving of the Opening Assistance.
Grand Opening of the new outlet!

 
Cocomangas Shooter Bar prefers the franchisee to have a proven track of professional records, who has skills in people handling, management and experienced in service oriented business. Construction expenses must be shouldered by the franchisee, but the design and specifications of the outlet will be provided by the franchisor to ensure that the standard Cocomangas Shooter Bar standard will be met. The equipment and supplies are to be purchased from the company's reliable and accredited suppliers. This is to make sure that uniformity in all outlets is maintained. During the pre opening, a representative of the company will be sent over to assist the franchisee, advertising and promotional campaign as well. Other assistance to be provided are: personal training, equipment ordering and inventory, and arranging everything in the opening.
Contact Details
If you're interested in getting a Cocomangas Franchise, you may inquire through any of their contact details below:
Website: www.cocomangas.com
Email:  info@cocomangas.com, cocomangasshooterbar@gmail.com
Telefax No.: (036)288-6384
Address: JUKAJONA FOOD FRANCHISE INC., Boracay Island, Balabag, Malay, Aklan, Philippines
Jack is a self-made entrepreneur, who actually started out in the Military, then worked for the Government for a few years, until he finally made that bold step and started out his own online and offline businesses. He's never looked back ever since, and hasn't been happier…