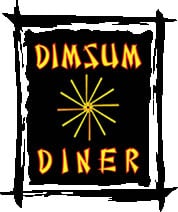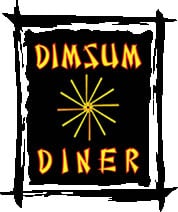 Dimsum Diner is a brainchild of a young couple, Bryan and Czarina Lim. The first branch was opened at Ilustre St., Davao City, in December 5, 2000. The restaurant opened its 2nd branch in less than a year. Since then it has started growing, no way but up! It has opened 8 more branches in Mindanao area in just a short period of half a decade.  This restaurant is well renowned for its oriental setting, homey ambience that no one could resist. The noticeable Western touch on its services is undeniable. The concept of Dimsum Diner is combined a couple types of restaurants: fine dining Chinese restaurant and fast food dim sum house, which everyone goes crazy for! The company is aiming to be one of the leading restaurants in the Philippines. Which is not difficult to achieve, as they serve excellent quality of authentic dim sum dishes and Chinese as well, paired with good customer service and really affordable price, always a sure hit! Joining Dimsum Diner will ensure a good business and a financially rewarding investment. Meeting the customers' total satisfaction when it comes to the food they are offering and service they provide; are the main goal of Dimsum Diner. Indeed, this is a very realistic objective as customers' trusts and loyalties are gained this way.
Breakfast
Dimsum Diner Power Breakfast Meal (consists of danggit, tocino, ham, longganisa, egg and fried rice)
Chinese Breakfast Meal
Tsinoy Breakfast Meal
Selection of Ham, Tocino, Danggit or Longganisa Breakfast Meal 
Rice Toppings (served in a bowl)
Tao Si Fish Rice
Beef Brisket Rice
Asado Rice
Chicken Black Mushroom Rice
Pork Spare Ribs Rice
Beef Ampalaya, Beef Steak, Humba Rice and a lot more! 
House Specialties:
Dim Sum Platter
Fried Shark's fin Dumpling
Hakaw
Lumpiang Shanghai
Other dishes:
Beef Strips with Pork Intestine Congee
Century Egg Congee
Spicy Pork Noodles
Beef Wonton Noodles
Sweet and Sour Fish Fillet
Spicy Honey Chicken
Salt and Pepper Riblets
Beef Terderloin Steak Chinese Style
And a whole lot more of delectable dishes!
Dimsum Diner Franchise Package:
Trade Name use and Proprietary Marks
Site Evaluation and Approval
Supervision of Outlet Construction
Franchisee, Supervisors, Cooks, Crewmembers Training
Grand Opening Assistance
Procurement Program
Marketing Assistance
Post Opening Assistance for One Week
Operations Manual
Development and Research
Cost of Investment:
(Within Mindanao Area) – Php 3,500,000 for a 100-120 square meters rented space.
Inclusive of Dimsum Diner Franchise fee:
Equipments, furniture and fixtures
Cost of renovation
Signage
Electricity connection requirements
Water connection requirements (government fees and requirements are excluded)

 
Franchise investment outside Mindanao will be discussed further on a case to case basis. Franchise will be responsible for the pre-operating expenses (board and lodging, and transportation) of Yumchay Ventures Corporation representative if the Franchise outlet is outside Mindanao area.
Dimsum Diner Franchise Application Procedure:
Fill in the questionnaire and send or fax together with the letter of intent to:

 

Mrs. Czarina Y. Lim

DIMSUM DINER

14-B Lapu-lapu St., Agdao

Davao City 8000

The questionnaire will be evaluated.
The applicant will be invited and will have a meeting with a DImsum Diner representative for the further discussion of the franchise details, in Davao Central office.
The desired site will be evaluated.
A draft of the Franchise Agreement will be handed over.
Site inspection.
Once the location is approved, signing of the Agreement will follow.
Franchise Fee Payment.
Supervisors, Cooks, Food Servers and Franchisee training program.
Setting up of the outlet.
Receipt of the pre operations assistance.
Grand opening of the Dimsum Diner Franchise outlet.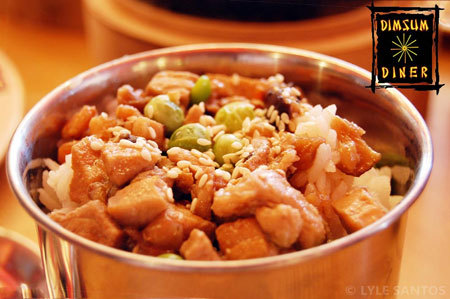 Contact Details
Interested in getting a Dimsum Diner Franchise?  Contact them below:
Website: dimsumdiner.com.ph
Facebook Page: www.facebook.com/dimsumdinerdvo
Email: czarinayl@dimsumdiner.com.ph
Fax Nos.: (082)224-494
Address: DIMSUM DINER, 14-B Lapu-lapu St., Agdao, Davao City, Philippines
Jack is a self-made entrepreneur, who actually started out in the Military, then worked for the Government for a few years, until he finally made that bold step and started out his own online and offline businesses. He's never looked back ever since, and hasn't been happier…