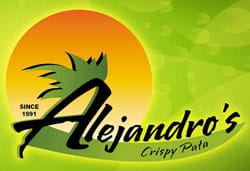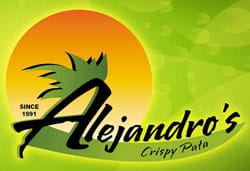 Alejandro has captivated the hearts and taste buds of the Cebuano's for more than 20 years. With its famous crispy and mouth-watering Crispy Pata, Alejandro's has now branched out and entered the franchising industry. These are just some of the factors why engaging in Alejandro's franchise is a sure fire hit in your investment. Alejandro was originally just a steak and seafood restaurant created by Mr. Alejandro Yap and his wife Mrs. Ma. Lourdes Yap on 1991. It also serves as a meeting place for their friends and colleagues. Unexpectedly, what started to be a meek endeavour has turned out to be a huge and profitable advantage.
Alejandro's franchise will guarantee you a fast return on investment. Franchising with Alejandro requires a capital investment of Php 4.5 million with a franchise fee of Php 980,000. Franchise package is inclusive of the use of Alejandro's trademarks, approval of the location you have chosen, operations manual and procurement program. Training for both the franchisee and its staffs is provided and a research and development team to aid in the improvement of the business. Support and assistance during the grand opening of your restaurant is included in the franchise. Initial term of franchise is good for 7 years with a royalty fee of 5% from gross sales. Prospect franchisee is required of a restaurant space of 160 square meters.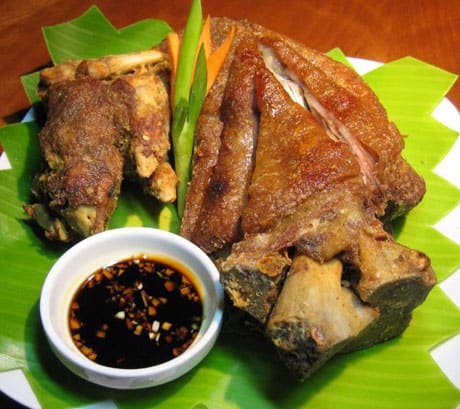 If you want to own Alejandro's franchise, you will need to fill-up and accomplish the Confidential Questionnaire together with the letter of intent. Application will be reviewed and evaluated, if you've complied all qualifications you will be called and informed about the business and more details and information of the franchise will be discussed to you. If the site you selected will be approved, the plan and the franchise agreement will be handed out. You will be trained together with your staff through the help and assistance provided by the company. Once everything is done, you are now ready to open your own restaurant.
Contact Details
If you wish to get more information regarding the Alejandro's Franchise, you can get in touch with them through their contact details below:
Website:  www.rkfranchise.com/wefranchise/alejandros
Facebook Page: www.facebook.com/alejandroscrispypata
Email: alejandrosforever@gmail.com
Phone No.: (032)253-7921
Address: ALEJANDRO'S CRISPY PATA, Unit 6 Island Area, Century Plaza Commercial Complex, Juana Osmeña St., Capitol Site, Cebu City, Philippines 
Contact them also through RK Franchising Consultancy: 
Manila Branch:
Email: rk@rkfranchise.com, rkfranchiseconsultancy@yahoo.com 
Phone nos.: (02)912-2946, (02)912-2973, (02)955-0734
Fax no.: (02)911-1966, (02)912-2973
Cebu Branch:
Email: rkcebu@gmail.com
Phone nos.: (032)253-5010, (032)254-0473
Address: RK Franchise Consultancy Inc., G/F Minnesota Mansion, 267 Ermin Garcia St., Cubao, Quezon City, Philippines
Jack is a self-made entrepreneur, who actually started out in the Military, then worked for the Government for a few years, until he finally made that bold step and started out his own online and offline businesses. He's never looked back ever since, and hasn't been happier…