Young entrepreneurs saw the opening of Kublai Khan way back in March 3, 1999. The restaurant's name is in celebration of the Emperor Kublai Khan's passion for feasting. The components of the success of this restaurant are: great customer service, quality food offered and great value for money. Kublai Khan use only the freshest ingredients available to offer more than satisfactory meal to the Cebuano customers who stayed loyal to them right from the very beginning until date. And the tasty Mongolian cuisine has been embraced and loved by the Cebuanos. After half a year, the second restaurant opened its doors to the dining public to meet the ever growing demand of the market. The unique thing about this restaurant is you get to choose what type of ingredients you would like to go to your bowl. Upon ordering, boxes are ticked next to the ingredients and you basically choose what you want to eat! This is the restaurant where people go if they want a satisfying bowl of delicious stir fried meal, at a very affordable price. Eat-all-you can is offered as well, customers will have the freedom to choose what goes into their bowls, ingredients, condiments and sauces depending to their liking too! Be it regular, spicy or sweet, Kublai Khan have it all for the hungry customers. Kublai Khan offer desserts and soups aside from delectable grilled and stir fried main dishes.
The restaurant owners believe that it is only viable to expand through franchise; the confidence is stemming from the restaurant's success, and would like the rest of the Philippines experience the unique way of dining at Kublai Khan. 
Kublai Khan's Franchise Information
Franchise Fee: Php 400,000
What are the franchise inclusions?
Trade name and proprietary marks use
Approval of desired location
Staff and Franchisee Training
Procurement Program
Opening Assistance
Manual of Daily Operations
Development and Research

 
Initial Kublai Khan's Franchise Term is 5 years. With a Capital requirement of Php 3,000,000, Continuation fee is Php 20,000 per month. The minimum space requirement is 80 square meters to start up a store.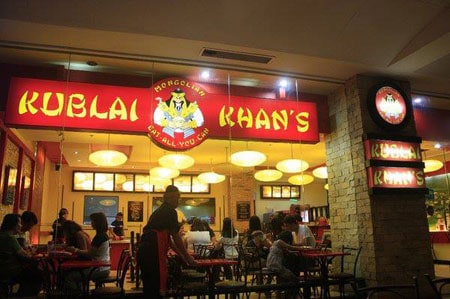 How to Own a Kublai Khan's Franchise?
First, the confidential questionnaire will have to be filled up and sent to the address below together with the letter of intent. (Find the questionnaire here: http://www.rkfranchise.com/wefranchise/kublaikhan/info.php
The application will then be reviewed.
If the application passed to the reviewer, the candidate will be invited for further discussion of the franchise details.
The desired location will be evaluated.
Execution of the franchise agreement is next in line.
Training of the staff and franchisee will start as well as the setting up of the outlet.
Marketing assistance and pre opening will be provided.
Grand opening of the outlet!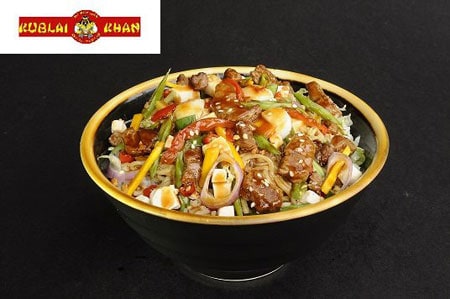 Contact Details
If you want to avail of the Kublai Khan's  Franchise, contact them through any of their contact details below:
Website: www.rkfranchise.com/wefranchise/kublaikhan
Facebook Page: www.facebook.com/KublaiKhanMongolianRestaurant 
Contact them also through RK Franchising Consultancy: 
Manila Branch:
Email: rk@rkfranchise.com, rkfranchiseconsultancy@yahoo.com 
Phone nos.: (02)912-2946, (02)912-2973, (02)955-0734
Fax no.: (02)911-1966, (02)912-2973
Cebu Branch:
Email: rkcebu@gmail.com
Phone nos.: (032)253-5010, (032)254-0473
Address: RK Franchise Consultancy Inc., G/F Minnesota Mansion, 267 Ermin Garcia St., Cubao, Quezon City, Philippines
Jack is a self-made entrepreneur, who actually started out in the Military, then worked for the Government for a few years, until he finally made that bold step and started out his own online and offline businesses. He's never looked back ever since, and hasn't been happier…