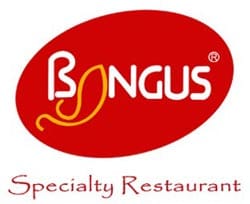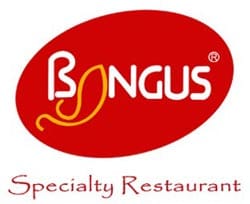 Owned and managed by Kapampangan sisters Erlinda de Mesa Yap and Diana de Mesa Santamaria, Bangus Restaurant is one of the well renowned and longest running successful business in the food and beverage industry. Way back in September 22, 1982, the first restaurant opened in Greenhills, San Juan (at the Crossroad Arcade), it has become a smash hit among foodies! The creativity and endless innovation they put in their menu are endless. Their army of loyal customers and passers-by alike instantly liked the unique, tasty and fresh bangus dishes they are offering since they started. Bangus Restaurant set the bar in great dining experience with their delectable and mouth-watering specialty dishes and friendly staff.
Menu:
Bangus Specialties (Prime Cut, Boneless, BinusognaTinapangBangus, PinalutongnaBangus)
Seafood Specialties (AdobongHiponsaAligi, LumpiangBangus)
Sizzling Specialties (Pusit, Bulalo)
House Specialties (Crispy TadyangngBaka, KareKarengBuntot, Sirloin Tapa)
SinigangnaBakasaBayabas
Sinigangna Prime Cut
And other mouth-watering special dishes!
Ever since Bangus Restaurant opened its doors to food loving Filipinos, it has expanded to several strategic places in Metro Manila. The company believes in providing great and relaxing ambience for families, fair dealings in and out of the organization, constantly evolving and keeping up with the latest technology and contributing to the country in its own special ways.
A mouth-watering opportunity Bangus Restaurant Franchise is now available to interested entrepreneurs who have the passion and love for great food, and values ties of Filipino family.A potential applicant of this franchise must have the capability to shoulder the costs the company requires, must be willing to scout for possible locations. Must be able to comply and commit to the company's standard. Must have the qualities of a good entrepreneur who is hands on, passionate, must have the dedication, and commitment to handle the business.
Details:
Franchise fee amount is Php 700,000.00 net of VAT (and applicable national and/or local government taxes)
Continuing Fees:
4.0 % for Royalty and 2.0 % for National Advertising Fund ( for the first 3 years and 3.0 % for the remaining 2 years of the 5-year agreement)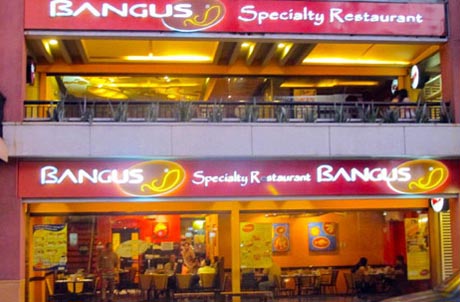 Inclusive of the following:
Use of franchise name, signage
Site development and business plan
Pre-opening marketing plan
Bangus Franchiseterm is for a period of five (5) years.
Floor area requirement – 100 to 120 square meters more or less is the ideal restaurant size. It will make 45 to 65 seating capacity depending on the shape and size of the chosen site. 30% to 35% of the space is occupied by the kitchen. It is highly recommended that franchisees select location that has high foot traffic to ensure realization of good business and profitable one. There should be no Bangus Restaurant in a certain market radius.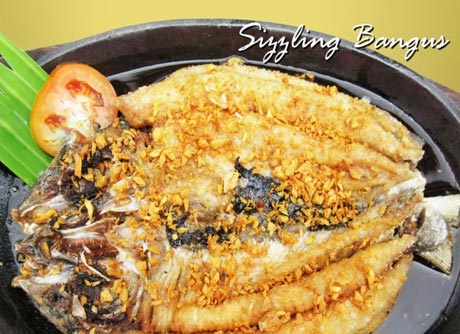 Support and assistance given by franchisors
Training program (theoretical and on-the-job-training for the manager and staff (about system operations, policies, purchasing, storage, food and beverage preparation, code of ethics, HRD procedure etc.)
Operations manual will be provided to ensure smooth daily service
Assistance in site approval
Business development and planning
Pre-opening marketing plan
Grand opening support
Brand marketing activities
The project development process usually takes about 3 – 4 months from the moment the location is ready. The activities include the following:
Application processing
Project location study & development
Business planning, design & construction
Necessary permits application
Ordering and purchasing of standard machines/equipment/furniture & other related materials to be used.
Training program to be completed.
Process of Bangus Franchise Application
Submit the following to their office – completed and signed application form, pictures and location map of proposed location. (Application forms can be obtained from their office, look for Ronnie Villarama)
Upon approval of the application, the agreement needs to be signed.
Payment of full franchise amount.
Contact Details
If you are interested in getting a Bangus Franchise, contact them through any of their contact details below:
Website:  www.bangusresto.com
Facebook Page: www.facebook.com/pages/Bangus-Restaurant/45703079247
Email: bangusrepublic@yahoo.com
Phone Nos.: (02)725-2751, (02)725-1958, (02)723-8220 loc 109/103
Fax No.: (02)725-2751 loc 108
Mobile Phone No.: 0917-200-8829
Address: (HEAD OFFICE) 392 P. Guevarra Street,  San Juan City, Metro Manila, Philippines
Jack is a self-made entrepreneur, who actually started out in the Military, then worked for the Government for a few years, until he finally made that bold step and started out his own online and offline businesses. He's never looked back ever since, and hasn't been happier…