Pinoydon Rice Bowls started from a Japanese concept of Rice Bowls "Donburi" but with a Filipino twist, hence "Pinoydon".  It was Deanne Deanne Panlilio Montoya's idea and was then backed up with her partners Alain Panlilio, Martin Litton, and Jane Cruz. Since Filipino's staple food is rice, this proves to be a definite winner in the food industry. Pinoydon Rice Bowls' first store was opened at The Podium, in Ortigas Avenue. The menu then only consisted of a few selections such as: Pinoy style Sushi and Donburi as well as several specialty dishes. When this innovative concept clicked to the customers, Pinoydon Rice Bowls started gaining customers trusts and loyalty after a while, not only due to the great tasting food but for the friendly customer service they are providing them too. A few years later, they have received a fair share of media attention and quite a following was developed.  Indeed it is a big leap for a store that started with a 60 square meter space only.
Nowadays, Pinoydon Rice Bowls has grown and evolved, a lot of dishes were added in the once scarce menu. It started to offer sushi but now, they are able to cater to the whole family. They even have party sushi tray for the bigger crowd to enjoy.  Pastas, Teppanyaki, Tempura, Salads, and Yakitori are the additional menus, all prepared with a Filipino twist despite their Japanese names. One of the store's best sellers is "Pinoydon Tofu", fried to crispy perfection tofu and topped with special Pinoy Teppanyaki sauce. The best part of it all, these sumptuous meals are very affordable, and this is one of the many reasons customers cannot get enough of Pinoydon Rice Bowls! Isn't it absolutely amazing to join a business with such an innovative concept?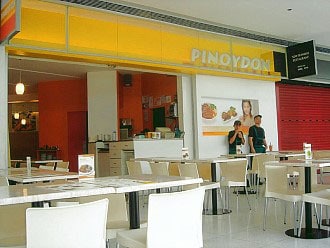 Pinoydon Rice Bowls Franchise Details:
Franchise Fee – Php 400,000 for the 1st Franchisee, Php 500,000 for the next Franchisee.
Inclusions of the Franchise:
Proprietary mars and trade name
Site Approval
Franchisee, Supervisor, Service and Kitchen Crews Training Program
Procurement Program
Marketing, Pre Opening and Grand Opening Assistance Provided
Day to day operations manual
Research and Development
Pinoydon Rice Bowls Franchise is good for 6 years but renewable. 50% of the initial Franchise Fee is the Renewal Fee. Php 3,000,000. Royalty Fee is 4% of the Gross Sales. Minimum required space would be 60 square meters.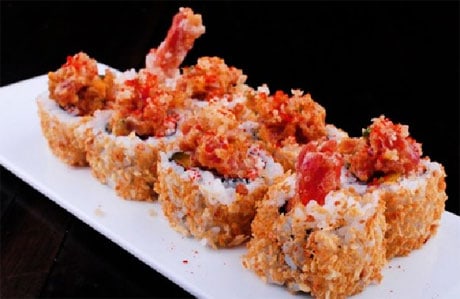 Contact Details
To know more about the Pinoydon Rice Bowls Franchise, contact them through any of their contact details below:
Website: www.rkfranchise.com/wefranchise/pinoydon
Contact them also through RK Franchising Consultancy: 
Manila Branch:
Email: rk@rkfranchise.com, rkfranchiseconsultancy@yahoo.com 
Phone nos.: (02)912-2946, (02)912-2973, (02)955-0734
Fax no.: (02)911-1966, (02)912-2973
Cebu Branch:
Email: rkcebu@gmail.com
Phone nos.: (032)253-5010, (032)254-0473
Address: RK Franchise Consultancy Inc., G/F Minnesota Mansion, 267 Ermin Garcia St., Cubao, Quezon City, Philippines
Jack is a self-made entrepreneur, who actually started out in the Military, then worked for the Government for a few years, until he finally made that bold step and started out his own online and offline businesses. He's never looked back ever since, and hasn't been happier…