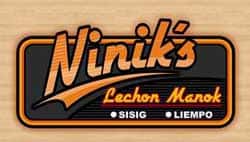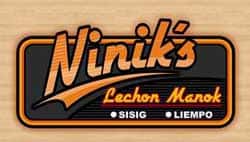 There are heaps of Roasted Chicken outlets in the Philippines, since each and every Filipino family love it for lunch or dinner and even in gatherings like baptismal, christenings, or even in simple and small get together. What is so special about Ninik's roasted chicken it is offering is that, it has delicate taste, unique and cooked to perfection! Fresh and best quality chickens, marinated in special ingredients and roast until the outside is crisp and golden brown but still rich, juicy and succulent in the inside. In just a short period of time since Ninik's has started in the business, it has expanded to more outlets to cater more customers who are craving for the roasted chicken only Ninik's offer.
The owners decided to have a twist in the usual roasted chicken that can be found everywhere. It added several selections in the menu such as roasted pork belly, and Ninik's sisig (an appetizer made from pig's head, liver brains and tongue, seasoned with calamansi and chili peppers). The twist here is that, ninik's made its sisig out of the roasted chicken and pork belly, a dish that they can stir up in just a few minutes. Customers are falling in love with the aroma, texture and the mouth watering taste of the succulent roasted chicken and pork belly.
Ninik's is aiming to expand its horizon and believes that franchising opportunity is the best way to go. It is inviting interested entrepreneurs who have the passion for this business venture to come forward and apply for the franchise. Join them in continuing to provide every Filipino family with the best tasting, fresh and finest quality roasted chicken and pork belly at affordable prices!
Ninik's Menu
Roast Chicken (Lechon Manok)
Roast Pork Belly (Liempo)
Chicken Sisig
Liempo Sisig

 
Breakfast Meals
Tapsilog
Porksilog
Fishsilog
Chicksilog
Tocilog
Hotsilog

 
What are the steps in owning Ninik's Franchise?
Fill up the questionnaire from this link: http://www.rkfranchise.com/wefranchise/niniks/franchise.php
Send it together with the letter of intent to the following address:Ninik's Sisig, Lechon Manok at Liempo
630 V. Del Fierro St., Gagalangin
Tondo, Manila, Philippines
The application will be reviewed.
Ninik's will invite the applicant over for the discussion of the franchise details.
Ninik's Franchise Disclosure Information will be presented.
Examination and approval of the proposed location.
Execution of the franchise agreement if location is approved.
Training will begin as well as the set up of the new outlet.
Marketing assistance and pre opening assistance will be provided.
Grand opening of the new outlet!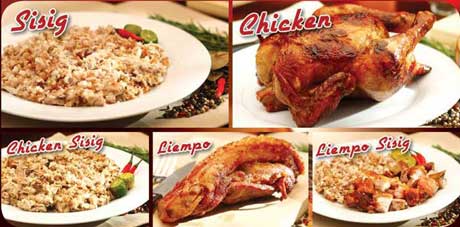 Ninik's Franchise Information
Franchise Fee:
Restaurant – Php 300,000
Mini Dine – in – Php 200,000
Take Out Counter Php 150,000
Inclusive of:
Trademarks use
Evaluation and approval of the proposed site
Franchisee and Staff Training
Procurement Program
Opening Assistance
Operations Manual on loan
Development and Research 
Initial Term:
Restaurant – 6 years
Mini Dine – in – 5 years
Take Out Counter – 4 years 
Capital Requirement:
Restaurant – Php 900,000
Mini Dine – in – Php 500,000
Take Out Counter Php 450,000

 
Continuation Fee:
Restaurant – Php 3,000
Mini Dine – in- Php 1,500
Take Out Counter – NONE 
Required Minimum Space:
Restaurant – 40 square meters
Mini Dine – in – 20 square meters
Take Out Counter – 12 square meters

 
Ninik's does not require Royalty Fees for any Agreement Term.
Contact Details
If you need more information regarding the Ninik's Franchise, you may contact them through any of the following:
Website: www.niniks.com, www.rkfranchise.com/wefranchise/niniks/
Facebook Page: www.facebook.com/pages/Niniks-Sisig-Liempo-and-Lechon-Manok/294482643898381
Address: Ninik's Sisig, Lechon Manok at Liempo, 630 V. Del Fierro St., Gagalangin, Tondo, Manila, Philippines
Contact them also through RK Franchising Consultancy: 
Manila Branch:
Email: rk@rkfranchise.com, rkfranchiseconsultancy@yahoo.com 
Phone nos.: (02)912-2946, (02)912-2973, (02)955-0734
Fax no.: (02)911-1966, (02)912-2973
Cebu Branch:
Email: rkcebu@gmail.com
Phone nos.: (032)253-5010, (032)254-0473
Address: RK Franchise Consultancy Inc., G/F Minnesota Mansion, 267 Ermin Garcia St., Cubao, Quezon City, Philippines
Jack is a self-made entrepreneur, who actually started out in the Military, then worked for the Government for a few years, until he finally made that bold step and started out his own online and offline businesses. He's never looked back ever since, and hasn't been happier…