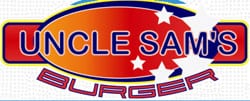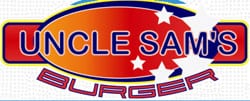 A very simple dining concept but well carried out; add the unique dining experience and a relaxing ambience together with a delectable menu selection, what more could you ask for? Uncle Sam's Burger is located in Butuan city, owned and operated by Mr. Samuel Amante, the man behind the idea of this restaurant that offers satisfying food at very affordable prices. Customers who fancy being away from the hustle and bustle of the city life after a hard day's work, stop by to experience the good food, cool ambience, while the acoustic band plays in the background. Or simply by those who want to experience a quiet dining experience at its best. This could be a good meeting venue for friends and family as well. What attracts the most to customers are the delectable menu aside from the very relaxing ambience and background music.
A wide selection of menu is available from the popular breakfast toppings to fish dishes, beef and shrimps that are cooked in sumptuous sauces with fresh vegetables to attract the health conscious patrons. One of the best selling in the menu is the Crispy Tadyang, which the customers simply cannot get enough of. Great tasting hamburgers are made from pure beef, there's simply nothing like it. Healthy fruit shakes are offered as well, never fails to quench the thirst of the diners who are ever loyal to the restaurant.
Uncle Sam's Burger is expanding through Franchise and is currently looking for qualified franchisees to join them in this successful business. 
Uncle Sam's Burger Franchise details:
Franchise fee for a Restaurant is Php 600,000
Franchise Fee for a Burger Station is Php 300,000
The Franchise is Inclusive of the Following:
Trade Name and Proprietary Marks usage
Approval of desired location
Franchisee, Manager and Outlet Staff training
Procurement Program
Marketing Assistance
Opening Assistance
Opening Assistance
Day to day operations manual
Development and Research
Uncle Sam's Burger Franchise Initial term is 6 years for restaurant and 4 years for the burger station. PhpP 3,200,000 will be the capital requirement for the restaurant and Php 900,000 for the burger station. 5% of the Gross Sales will be the charge for continuation fee.
Minimum Required Space for Restaurant – 140 square meters
Minimum Required Space for Burger Station – 8 square meters
The Steps to Own an Uncle Sam's Burger Franchise:
Fill up the confidential questionnaire to be found on this link (http://www.rkfranchise.com/wefranchise/unclesams/franchise.htm) with the letter of intent, indicate the desired location and send them to the following address:RK Franchise Consultancy Inc.
G/F Minnesota Mansion, 267 Ermin Garcia St.
Cubao Quezon City
Application will be reviewed.
The applicant will be invited for the discussion of the franchise details.
Examination of the desired location.
Execution of the Franchise Agreement.
Setting up of the outlet.
Start of the training program.
Assistance in the pre opening and grand opening will be provided
Grand opening!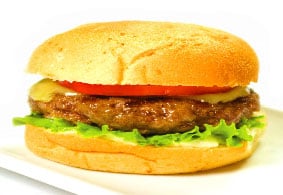 Contact Details
If interested in getting an Uncle Sam's Burger Franchise, you may contact them through their following details:
Website: www.unclesamsburger.com, www.rkfranchise.com/wefranchise/unclesams
Email: samjush@yahoo.com.ph
Phone Nos.: (085)342-5350, (085)225-6527
Fax No: (085)341-8728
Mobile No.: 0918-942-7385
Address: Malvar Avenue, Butuan City, Philippines
Contact them also through RK Franchising Consultancy: 
Manila Branch:
Email: rk@rkfranchise.com, rkfranchiseconsultancy@yahoo.com 
Phone nos.: (02)912-2946, (02)912-2973, (02)955-0734
Fax no.: (02)911-1966, (02)912-2973
Cebu Branch:
Email: rkcebu@gmail.com
Phone nos.: (032)253-5010, (032)254-0473
Address: RK Franchise Consultancy Inc., G/F Minnesota Mansion, 267 Ermin Garcia St., Cubao, Quezon City, Philippines
Jack is a self-made entrepreneur, who actually started out in the Military, then worked for the Government for a few years, until he finally made that bold step and started out his own online and offline businesses. He's never looked back ever since, and hasn't been happier…