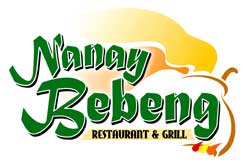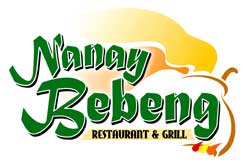 If you're from Davao or have been to Davao surely you have heard the famous restaurant called Nanay Bebeng's. It is famous for its wide variety of homemade Filipino dishes. It was founded by Mrs. Isabel Yuvienco Garcia who was fondly called by her family and close friends "Nanay Bebeng" on January 10, 1997. And along with the boom of their business they opted to franchising, thus making Nanay Bebeng's franchise available to enthusiastic entrepreneurs who want to try their luck in the food industry.
Nanay Bebeng's is a fusion of various Tagalog, Ilonggo and Davaoenos native dishes. They also specialized in catering services with wide variety of delicious Filipino dishes from pork, chicken, beef and sea foods. They become a huge hit in Davao's culinary scene serving famous Filipino dishes from Kare-kare, Adobo, Sinigang, Bulalo, , Bicol Express, Kinilaw, to Caldereta and many more. They also offer desserts such as Leche flan, Buko Salad and other native kakanins.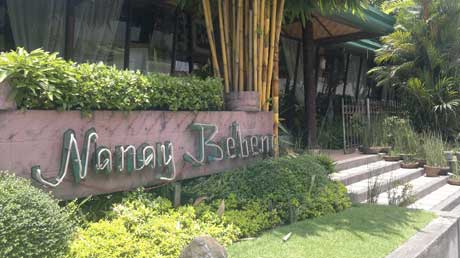 Today, Nanay Bebeng's has expanded their services to different parts of Davao and Mindanao. And with a minimum fee of 400,000 Php, you can now afford a Nanay Bebeng's franchise which is inclusive of trade name and property marks, site approval and training for franchisee and sales staff. It also includes a procurement program, provide marketing and opening assistance and inclusion of operation manual as well as research and development program. The estimated total capital required to open a Nanay Bebeng's restaurant is up to 6 million pesos with an initial term of 8 years. Site requirement is a minimum of 250 square meters.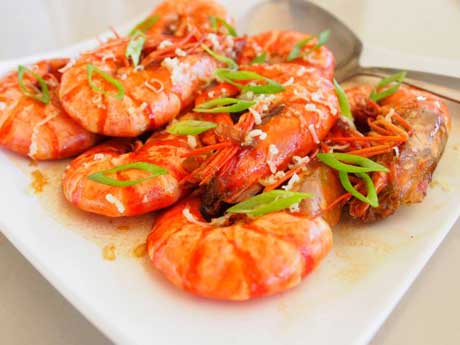 You can avail of Nanay Bebeng's franchise by simply filling out their prepared confidential questionnaire and submitting it together with you Letter of Intent indicating your preferred location. An interview and discussion of franchise details will be made which is then followed by evaluation of applicants. Once approved, a Franchise Disclosure Information will be granted to the applicant along with an approval of chosen location. After the franchisee signs the Franchise Agreement and after the franchisee pays the franchise fee, training for the franchisee and his staff and all the other things inclusive for the package will take place. For more information, check out the contact details below.
Contact Details
Interested in a Nanay Bebeng Franchise? Contact them through any of their contact details below:
Website: http://www.rkfranchise.com/wefranchise/nanaybebeng/
Facebook Page: https://www.facebook.com/pages/Nanay-Bebeng-Restaurant/107510012624522
Email: nanaybebeng@gmail.com
Phone No.: (082)222-3201
Fax No.: (082)222-3202
Mobile No.: 0920-906-6000
Address: NanayBebeng Restaurant, 24 A. Mabini corner Voyager St., Doña Vicenta Village, Davao City, Philippines
Contact them also through RK Franchising Consultancy: 
Manila Branch:
Email: rk@rkfranchise.com, rkfranchiseconsultancy@yahoo.com 
Phone nos.: (02)912-2946, (02)912-2973, (02)955-0734
Fax no.: (02)911-1966, (02)912-2973
Cebu Branch:
Email: rkcebu@gmail.com
Phone nos.: (032)253-5010, (032)254-0473
Address: RK Franchise Consultancy Inc., G/F Minnesota Mansion, 267 Ermin Garcia St., Cubao, Quezon City, Philippines
Jack is a self-made entrepreneur, who actually started out in the Military, then worked for the Government for a few years, until he finally made that bold step and started out his own online and offline businesses. He's never looked back ever since, and hasn't been happier…