Fried chicken has always been appealing to the taste of every Filipino especially the little kids. And if you venture into this kind of business such as the Prito Paborito franchise you will surely stay in the mainstream of success. With the goal to serve a clean, scrumptious and affordable food, Prito Paborito was established. Their first store opened back on November 2004 along C.M. Recto Avenue, Cagayan de Oro City near Nazareno church. Due to space limitations, it was originally planned as a take-out counter but with the increasing demand of its customers, they expanded their area to accommodate and cater the need of their customers to eat within the establishment.
Through its scrumptious fried chicken, quality food, good service and implemented improvements of their stores, Prito Paborito has now been serving the fast-food industry for more than 9 years. The company believes that their legacy should not stop. Thus with this goal, they entered the franchise industry. With a total of 1.3 million pesos capital requirement, you can own a Prito Paborito franchise which also includes a service/royalty fee of 2% of its gross sales, initial franchise term of 5 years and a minimum of 40 square meters space requirement. Opening your own branch of Prito Paborito is just that easy.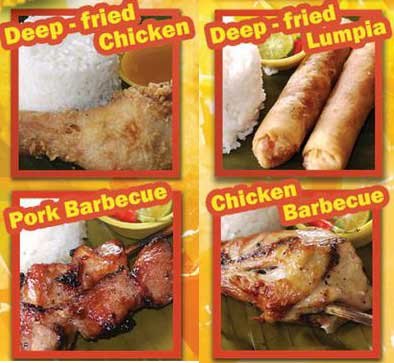 Prito Paborito franchise fee is worth 340,000 pesos and is inclusive of Operations Manual; the use of Prito Paborito's trade name and proprietary marks; franchisee and staff training, approval of the location selected; opening assistance which also includes support when you open your restaurant as well as Research and Development team for the improvement of your restaurant operation. As an applicant you may need to answer the Confidential Questionnaire provided then submit it together with the letter of intent. If you qualify, you will be informed of a scheduled discussion on the franchise details. And once your preferred location is approved, signing of the Franchise Agreement will be made. When everything is fully prepared, you and your staff will undergo training in preparation for the store's operation. To get more details about the franchise contact the numbers provided below.
Contact Details
If you are interested in a Prito Paborito Franchise, contact them through their contact details below:
Website: rkfranchise.com/wefranchise/pritopaborito/
Email: ramon.encarnacion@yahoo.com
Phone No.: (088)309-1194
Mobile No.: 0917-620-5315
Address: Prito Paborito, Rizal St., (Back of Maternity Hospital), Cagayan de Oro City, Philippines 
Contact them also through RK Franchising Consultancy: 
Manila Branch:
Email: rk@rkfranchise.com, rkfranchiseconsultancy@yahoo.com 
Phone nos.: (02)912-2946, (02)912-2973, (02)955-0734
Fax no.: (02)911-1966, (02)912-2973
Cebu Branch:
Email: rkcebu@gmail.com
Phone nos.: (032)253-5010, (032)254-0473
Address: RK Franchise Consultancy Inc., G/F Minnesota Mansion, 267 Ermin Garcia St., Cubao, Quezon City, Philippines
Jack is a self-made entrepreneur, who actually started out in the Military, then worked for the Government for a few years, until he finally made that bold step and started out his own online and offline businesses. He's never looked back ever since, and hasn't been happier…