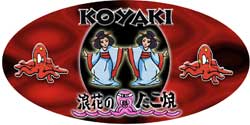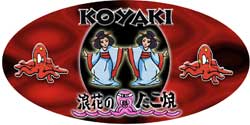 The owner of this food cart, Ms Miriam Peralta, has always enjoyed Japanese food, particularly one that she saw when she was only twelve years old. Her family frequents a mall in Manila and found a small stall that sells takoyaki balls. At a very young age, she was fascinated on how the food was being cooked – It was cooked  on the spot. Since it was new to her eyes, she tried one and while she was eating, one Japanese sitting beside her seemed amused and smiled seeing her eating the takoyaki balls. He shared that the balls are very popular during festivals in Japan.  Her fondness for this particular delicacy became a passion, and through the years she never outgrown it until such time that she wanted to conceptualize the same idea of a Japanese street food cart – hence the birth of the Koyaki Japanese Kiosk.
 Aside from their main product, the takoyaki balls, customers can also order a yakisoba with the takoyaki balls as its topping.
The company started its first operation in SM Sta Mesa in 2008 and it has already grown into 9 branches nationwide. They are now offering the Koyaki Food Cart for franchising to interested individuals.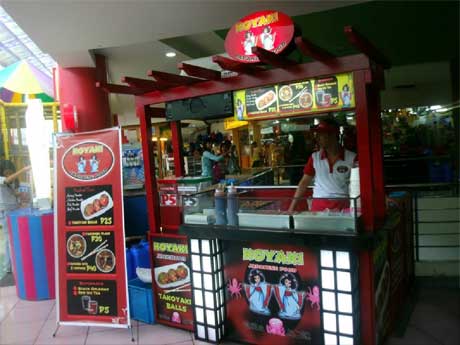 Franchise Package
Below are the franchise details of the Koyaki Food Cart Franchise:
Franchise Fee – Php 180,000
Inclusive of the following:
Japanese   Inspired  Cart
2 plate Takoyaki Machine
Site Assistance
Menu boards with colored picture
Acrylic Juicer
Cooking wares
Kitchen utensils
Initial Stocks for the opening day
Opening day assistance
Training of service crew
no royalty fee
out of town charges additional Php10,000 -20,000 minimum fee
Contact Details
If you are interested in getting a Koyaki Food Cart Franchise, you may contact them through any of their contact details below:
Contact Person: Miriam Peralta
Phone No.: (02)261-3710
Mobile Nos.: 0917-628-9694, 0920-534-2482
Address 1: Koyaki Japanese Food, Office Add 1667 Main St.Paco, Manila, Philippines
Address 2: B2 Unit 111 Maui Oasis Condo Anonas ST. Sta,Mesa Manila, Philippines
Jack is a self-made entrepreneur, who actually started out in the Military, then worked for the Government for a few years, until he finally made that bold step and started out his own online and offline businesses. He's never looked back ever since, and hasn't been happier…