The salon and spa is committed to its loyal customers in providing the ultimate salon experience they could ever have. Right from the moment the customers enter its doors, the elegance, warm and sweet ambience will welcome them. The interior of Hair Asia is truly a sight to behold, from the elegant doors, ceilings, water feature on its walls; all provide a calming and soothing effect to restless minds. The smell of jasmine lingering in the air adds up to the beauty of the place. Indeed, Hair Asia's Salon and Day Spa is a place to be. The mission of Hair Asia Salon is not only to shampoo hair, it makes sure that the loyal patrons are given extreme care and services that will make them come back for more.
Each and every client are given personalised treatment by Hair Asia's team of highly trained and skilled professionals, who trained in no less that its own world class training centre, the Hair Asia Academy.
Hair Asia Salon and Day Spa services
Thai Herbal Wrap – mud that is rich in minerals found in the mountains of Thailand, is wrapped into the body to pamper, nourish and moisturise it. It is said that the body's toxins are removed once it perspires.
Chinese Foot Reflexology – before the massage, the feet is soaked in a barrel filled with exotic spices mix.
The Wedding Package – the perfect massage treatment for a bride – to – be. Six days before the wedding, she gets pampered by milk and floral baths, Jacuzzis, saunas and private showers assisted by a personal therapist. Cleansing tea will be part of her menu to help promote her wellbeing, cures her illness, relieves her aches and pains, relaxes her mind and body and get her prepared for the big day. This package also includes the couple's hairdressing and make up for the wedding day.
The opportunity to benefit from the years of expertise, and excellence is offered by Hair Asia Franchise to qualified entrepreneurs. The assistance of the franchisor is excellent, from the site selection, construction of the branch, design and layout, marketing, customer service, merchandising, accounting, promotion and advertising as well. Only the best quality products are prescribed by Hair Asia, can be directly purchased from its accredited suppliers and distributors as well as equipment used in the operation.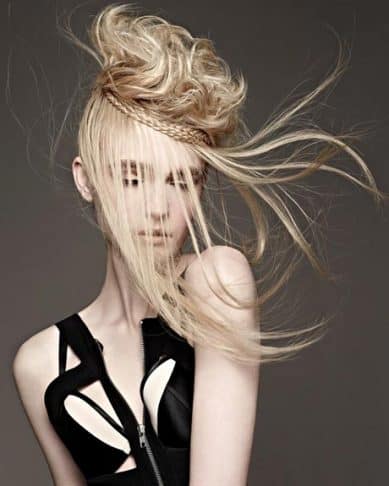 Hair Asia Franchise Types
The Hair Asia Salon – A hair salon with a service area, with a minimum space requirement of 80 to 100 square meters. With a Franchise Fee of Php 1,000,000 and a total investment of approx.. Php 3,500,000.
The Hair Asia Salon and Day Spa – A hair salon and day spa facility with a minimum space requirement of 101 to 300 square meters. With a Franchise Fee of Php 1,500,000 and a total investment of approx. Php 7,300,000.
Both Franchise Agreements require an Initial Franchise Term of 5 years.
Continuing Fees
5% for Royalty Fee
2% Advertisement Fund
Hair Asia, Inc., offers the Buy Back Guarantee. If the franchisee is unhappy with the company and wish to get out of the business (within a couple of years of the partnership) the company shall buy the franchise back! However, Hair Asia is confident that the solid standing of its company and the integrity of its franchising system is guaranteed.
Advantages
The Buy Back Guarantee
Franchise name recognition
Initial and on-going support and workforce training at the Hair Asia Academy is excellent
On-going product research and development
Excellent profit margins
Demand growth Recession-proof business
Assistance in Store layout design and contractor
Purchasing, inventory and operational systems are fail-safe
Exclusively developed and/or distributed products provided
A very high customer repeat (and turn-over to that matter) and retention rate (due to the good quality of service it provides)
Steps in owning a Hair Asia Franchise
Submit a Letter of Intent to: HAIR ASIA, INC. 36 Judge Jimenez Street, Kamuning, Quezon City
A Hair Asia Franchise Kit will be sent over to you, fill it up and submit the Confidential Questionnaire that is enclosed in the Kit. The application form can be downloaded from Hair Asia's website mentioned below.
Hair Asia will discuss the franchise details if the franchisee passed the initial screening.
A Franchise Offering Circular will be provided once the franchise location is secured and approved.
Franchise Agreement signing and payment of the Franchise Fee Facility.
Set-up of the branch and construction begins as well as personnel training will be conducted. 
Contact Details
For more information on this franchising opportunity, contact Hair Asia at the following details:
Website: www.hairasia.com.ph
Facebook Page: www.facebook.com/hairasia
Email: hairasia@hotmail.com
Phone Nos.: (02)926-9480, (02)415-ASIA
Fax No.: (02)926-9480
Address: Evelyn Alvaran – Cruz (President – CEO) 35 Judge Jimenez St., Kamuning Quezon City, Metro Manila, Philippines
Jack is a self-made entrepreneur, who actually started out in the Military, then worked for the Government for a few years, until he finally made that bold step and started out his own online and offline businesses. He's never looked back ever since, and hasn't been happier…